Description
A showcase presented by SIRF Roundtables VICTAS.
Showcasing the very best of Manufacturing excellence in the Tasmania – visit 2 sites in Spreyton and Devonport in the one day.

Come join your peers to visit two excellent sites and gain valuable insites in,
Integrated Work Systems (IWS)
Operations and Maintenance working together
Introducing Automation
Integrating Safety
Attendance is free for people from member companies of SIRF Roundtables in Victoria and Tasmania.
1. Fonterra Spreyton - 9:00 am Presentation & Site Tour
Hosted by: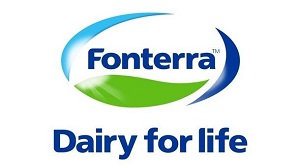 Fonterra's Spreyton site is well known for producing high-quality butter and powders, and plays a central role in Fonterra's strategy with Australia as its global ingredients hub for cheese, whey and nutritionals. The Spreyton site produces milk powders for the domestic and global markets, including whole milk and skim milk powders from milk sourced from suppliers around Tasmania. The fats from the skim milk powder are made into butter, including Tasmania's own Duck River Butter, and from Spreyton dairy products are sent around Australia and across the world.
Fonterra at Spreyton has enthusiastically embraced the Integrated Work System (IWS) which is greatly about operations and maintenance working together and includes learnings from lean,Total Productive Maintenance (TPM), Reliability Engineering, and the Toyota production system. It incorporates various pillars including Autnomous Maintenance, Preventative Maintenance, Early Equipment Management, Problem Solving and Focussed Improvement.
With Integrated Work Systems targetting zero losses and 100 percent employee ownership to deliver breakthrough results, Fonterra Spreyton will share with us an understanding of what is involved and their experince to date.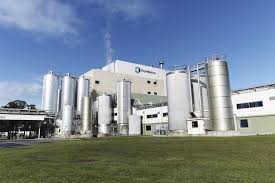 This showcase visit presents an opportunity to gain insights from Fonterra on these important topics, plus a chance to see and experience their facility at Spreyton.
Agenda
9:00 am - Arrive for welcome tea coffee & Intros
9:30 am - Welcome to Fonterra spreyton
9:30 am - Presentation on Integrated Work Systems (IWS) and operations and maintenance working together
10:00 am - Plant and facility tour
11:00 am - questions, debrief, leave site 11:30 am
2. Simplot Devonport - 12:00 pm Presentation & Site Tour
Hosted by: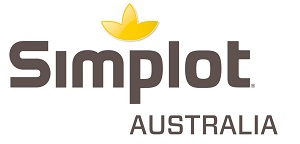 Simplot Australia's Devonport plant processes around 60,000 tonnes of vegetables for the Birds Eye and Edgell frozen vegetable brands each year, and employs more than 300 people. The Devonport facility produces frozen vegetable products including peas, beans, carrot, broccoli and cauliflower and customers include the major supermarkets and independents across Australia as well as foodservice customers.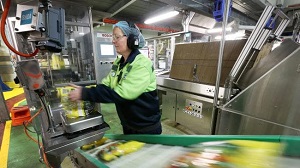 With the site's operations needing complex processing, materials handling and packaging, a core strength includes over the years, introducing automation and integrating safety aspects. This showcase visit provides the opportunity to gain from their knowledge, experience and insights on these topics and provides an opportunity to visit and experience their facility in Devonport.
Agenda
12:00 pm - Welcome light lunch and intros
12:15 pm - Welcome to Simplot Devonport site
12:15 pm - Presentation on Introducing Automation and Integrating safety
12:45 pm - Plant and facility tour
1:45 pm - Questions, debrief, leave site 2:00pm
Who Should Attend?
SIRF Roundtable Site Tours are for anyone interested in the industry or topics of the tour, and are fabulous for "seeing how others are succeeding". You will meet people from all levels, from team leader to general manager. These two site visits are likely of interest to Operations, Engineering and Maintenance managers, Continuous Improvement and safety leaders, Engineers, Project managers, Trades and Team Leaders. If you are involed in operations and maintenance working to deliver improvements or automation and safety this is likely to be of interest so do attend !

About SIRF Rt Site Tours
All SIRF Rt events are designed to provide a safe environment for open discussion with peers on the topic of interest they are working on, in and around. SIRF Rt Site Tours are often organised around a topic or theme, and hosts do their best to show off what they have accomplished around the topic. These are great learning opportunities, but also have limits to number of attendees, so you should register early!
FAQs
What are my parking options for the event?
There is parking available at site
What are the PPE requirements?
Long pants, long sleeves, safety boots, safety glasses and hi-vis vest
When do I need to register by?
Registration close three business days before the event for Site Tours
Investment?
This event is included in SIRF Roundtables membership, no charge to attend
Who can I contact for further information?
Alain Le Bon 0439 612 620 alain.lebon@sifrt.com.au
Brian Niven 0439 612 609 brian.niven@sirfrt.com.au