VICTAS IMRt SIRF Showcase Series - 5S in Maintenance and Workshops - Schnei...
Description
A showcase presented by SIRF Roundtables VICTAS.
Showcasing 5S in Maintenance and Workshops in the Northern Vic region - Schneider Electric Benalla & Thales Benalla

Come join your peers to visit two excellent sites and gain valuable insights in,
Securing & sustaining workshop 5S
Parts and equipment storage

New workshops
Optimising layout, storage & workflow
Attendance is free for people from member companies of SIRF Roundtables in Victoria and Tasmania.
1. Schneider Electric Benalla - 9:00 am Presentation & Site Tour
Hosted by: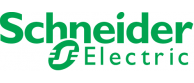 As part of the global Schneider Electric business which has 250 factories and 88 distribution centres employing 84,000 people world wide, Schneider Electric in Benalla manufactures MV& HV transformers and kiosks.
Schneider have long been on a 5S in maintenance journey, particularly with their work in the maintenance workshop, for which they have Schneider internal accolades for. Their work has focussed on parts and equipment storage, working within their space, budget and resource constraints. They have also done work in securing the maintenance workshop and very importantly to sustaining workshop 5S.
This showcase visit presents an opportunity to gain insights from Schneider on these important topics, plus a chance to see and experience their facility at Benalla.
Agenda
9:00 am - Arrive for welcome tea coffee & Intros
9:30 am - Welcome to Schneider Benalla
9:30 am - Presentation on 5S in maintenance journey at Schneider Benalla. Their work on parts and equipment storage, securing and sustaining workshop 5S
10:00 am - Plant and facility tour
11:00 am - questions, debrief, leave site 11:30 am
2. Thales Benalla - 12:00 pm Presentation & Site Tour
Hosted by:

Thales Benalla is an Australian Government owned, contract operated facility employing 285 people producing armaments for Defence and commercial . It is the country's largest supplier of explosive ordnance to the Australian Defence Force (ADF), with a successful track record delivering ammunition, propellants, explosives and related service.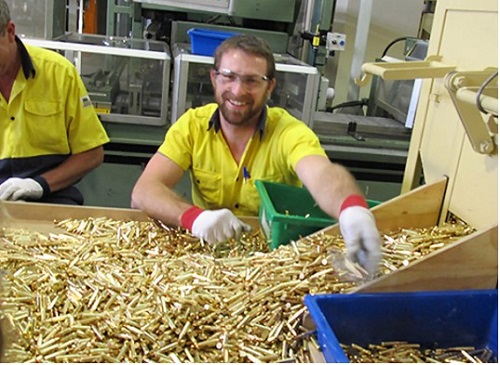 The Thales - Australian Munitions site at Benalla has long been on the 5S in maintenance journey over the last 20+ years. Their recent efforts involve combining various satellite workshops, old equipment and investment in new equipment, starting with a clean slate to develop and establish a world class maintenance facility. Their particular focus is on doing the very best with consideration of storage (tooling, materials etc.), Equipment layout and workflow.
This showcase visit provides the opportunity to gain from their knowledge, learn from their experience and insights on these topics and provides an opportunity to visit and experience their facility in Benalla.
Agenda
12:00 pm - Welcome light lunch and intros
12:15 pm - Welcome to Thales Benalla site
12:15 pm - Presentation on new workshop, optimising layout, storage & workflow
12:45 pm - Plant and facility tour
1:45 pm - Questions, debrief, leave site 2:00pm
Who Should Attend?
SIRF Roundtable Site Tours are for anyone interested in the industry or topics of the tour, and are fabulous for "seeing how others are succeeding". You will meet people from all levels. These two site visits are likely of interest to Maintenance Managers, Team Leads, trades people and CI people. If you are involved in 5S in maintenance, workshops and stores then this is likely to be of interest so do attend !

About SIRF Rt Site Tours
All SIRF Rt events are designed to provide a safe environment for open discussion with peers on the topic of interest they are working on, in and around. SIRF Rt Site Tours are often organised around a topic or theme, and hosts do their best to show off what they have accomplished around the topic. These are great learning opportunities, but also have limits to number of attendees, so you should register early!
FAQs
What are my parking options for the event?
There is parking available at site
What are the PPE requirements?
Long pants, long sleeves, safety boots, safety glasses and hi-vis vest
When do I need to register by?
Registration close three business days before the event for Site Tours
Investment?
This event is included in SIRF Roundtables membership, no charge to attend
Who can I contact for further information?
Alain Le Bon 0439 612 620 alain.lebon@sifrt.com.au
Brian Niven 0439 612 609 brian.niven@sirfrt.com.au