VICTAS IMRt Safe Electrical Work LV & HV Roundtable - Launceston Country Cl...
Description
A Roundtable presented by SIRF Roundtables Victoria and Tasmania


Safe Electrical Work LV & HV Roundtable - Launceston Country Club
This Roundtable has been developed to share knowledge around regulations concerning work under the "Electricity (Licensing) regulations, specifically in regards to "Code of Practice for persons working on or near Energised Electrical Installations".
It will cover the requirements when working on or near live electrical installations and equipment and what impact it has on business. The Standard, AS/NZS 4836:2011, Safe working on or near low-voltage electrical installations and equipment, is having a project proposal prepared to start work on a revision of the document in line with the changes that are occurring in Australia and New Zealand when working on or near live electrical installations and equipment.
Failure by some electrical professionals to not understand the risk and to place themselves in a position where they are exposed to live electrical installations or equipment has, in some cases, lead to an electrical incident. This roundtable is designed to assist the industry to be informed and learn from the changes that are occurring in Australia and be in control of their future.
We will hear from 5 excellent presenters who will deliver their understanding of the regulations to enable an open forum regards how industries are currently managing with these internally. The forum will evaluate and establish a benefit to all involved. The subjects cover a wide range of topics with excellent presentations and includes also a Roundtable discussion without the regulator present.


Location: Launceston Casino - Country Club Tasmania

Five excellent presentations and opportunity for Roundtable discussion,
Speakers for this Roundtable - Watch this space !
---


Darren Margerison - Electrical Safety Professional, Siemens Ltd
Darren Margerison is currently the Electrical Safety Professional for Siemens Ltd for Australia and New Zealand and has been involved in the electrical industry for more than thirty-five years with exposure to the industry from domestic through to large industrial and mining applications. Over this period Darren has worked with different industry partners and was the Executive Manager – Electrical Installation and Equipment Safety at EnergySafe Victoria for 4 years.
Darren is an active participant in Standards Australia and IEC committees for electrical and quality standards since 2003 and has been involved with the last two editions of AS/NZS 3000, Wiring Rules. Electrical Safety and how to communicate this message to the different levels within the electrical industry has been a prime focus of the different roles that Darren has performed.
"Live work" is spoken in the electrical industry and there are many thoughts as to what is encompassed in the term "live work". There are many electrical workers that do not define certain electrical tasks as "live work" and could take unacceptable risks for themselves and others. The intention of the legislation is to provide information to assist electrical workers to correctly identify the processes to work safely when working on or near energised electrical installations.
How does this affect businesses whether they be large or small and is it only large organisations that can set up the correct safety systems? No business or electrical worker is exempt from these requirements and the discussions need to happen. Darren will show some methods to help the electrical worker and the companies go forward and ensure that they understand how to achieve compliance to legislation.
---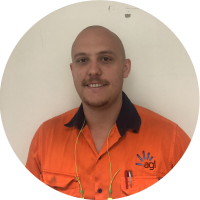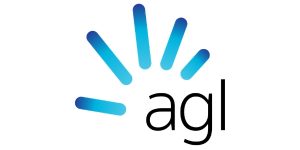 Mitchell Pritchard - Electrical QA/QC Coordinator, AGL Macquarie
Mitchell is a high voltage electrician / electrical fitter to the Mining and Energy Industries. Returning to AGL Macquarie in 2017 after completing his electrical apprenticeship there in 2014, Mitchell is a hands-on electrical worker and Team Leader, dedicated to supporting safety in operations and to the elimination of risks for electrical workers.
As part of his growing safety leadership at AGL Macquarie, Mitchell acts as vice-chair of the Executive Safety Committee and as the younger workers subject matter expert to the Electrical Safety Forum.
A determination to represent the safety needs of younger workers in the area of Electrical Arc Flash resulted in Mitchell being selected to represent AGL Macquarie on two electrical arc flash technical panels and publications – most recently the Australian Energy Councils (AEC) Electrical Arc Flash Hazard Management Guideline (released in March 2019).
Mitchell's work to articulate the unique needs of young electricians, and his experiences of 'if & when' electricians become vulnerable when working in and around electrical arc flash have resulted in the Electrical Industry defining the most relevant 'human factors' that are contributing to arc flash accidents of electrical workers. Far from having 'all of the answers' Mitchell's contribution to the two electrical arc flash technical panels and publications will have a lasting impact for electrical workers work practices and for the Australian Health & Safety industry.
As a proud Indigenous man and NSW Upper Hunter region resident, Mitchell has been involved in development of the AGL Reconciliation Action Plan and in volunteering at the (Tasmanian Devil) Devil Ark Conservation Program in Barrington Tops.
---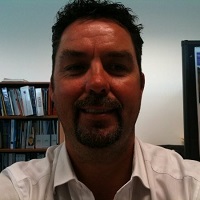 Patrick Curley - Safety Manager Electrical & Infrastructure, Melbourne Water
Patrick will present on Melbourne Water's HV and LV electrical safety journey and where they are heading.
Patrick's work has included being extremely proactive at Melbourne water in the electrical safety space including,
• Developing and embed strategic initiatives in relation to Electricity Safety and Essential Safety Measures
• Providing technical advice to Major Program Delivery, Integrated Planning and Service Delivery with respect to Electricity Safety and Essential Safety Measures
• Leading on technical/engineering/process safety and the reinforcement of a technical safety culture
• Developing and implementing the Electricity Safety Framework
• Leading with technical expertise in Essential Safety Measure management to ensure ongoing compliance
• Developing and maintaining close ties with industry networks to remain on forefront of process and technology improvements in the areas of Electrical Safety and Essential Safety Measures
---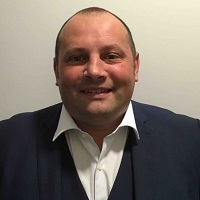 Austin Fagan, Director at Progress Switchboards

Austin Fagan is Director and founder of Progress Switchboards based just out of Launceston. The business builds switchboards for distribution. From the water industry, to hotels, to hospitals, to large buildings, the team build every switchboard from scratch. They specialise in electrical switchboard manufacturing, industrial automation, process control and systems integration. They work with mini hydro stations, sewage pump stations, treatment plants, irrigation, the mining sector, hotels, the university and more
Austin who is also an Industrial Electrician, will share on the various aspects and intricacies of Switchboards to consider for electrical safety.
---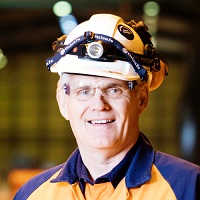 Stephen Dargan, Senior Electrical Engineer at Energy Australia

Stephen is an experienced Senior Electrical Engineer, with a demonstrated history of working in the utilities industry, delivering a strong engineering professional focus on the safe operation and maintenance of electrical equipment.
Stephen's work at Energy Australia has involved,
• Investigation of significant electrical incidents
• Application of Electrical Safety Management Scheme (ESMS) for power station assets
• Undertake Electrical plant modifications.
• Project manager for Generator Transformer replacement
• High Voltage Electrical Inspector
Stephen will present about Yallourn Energy Australia's Arc Flash journey covering,
• Importance of the Arc Flash study
• PPE requirement as per A/F study
• Old switchboards, upgrading for Arc Fault containment
• Remote racking of HV and LV circuit breakers
• High speed protection
• Arc flash detection and the practicalities of application
• Other technologies UFES, high speed fuses on 415V

---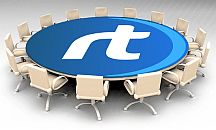 Roundtable Discussion - We will have the chance to share and be part of discussions on some of the important aspects around safe electrical work.
---
Who Should Attend?
SIRF Rt Roundtable Events are for senior and middle management and specialists looking to learn from and discuss with peers the issues they are facing in and around their field of excellence. This Rountable meeting is liekly of interest to Maintenance and Engineering Managers, Team leaders, Supervisors and Trades, Reliability Engineers, Safety/compliance managers and Safety Reps and anyone interested in safe electrical work in low voltage and high voltage environments.
About SIRF Roundtable Events
All SIRF Rt events are designed to provide a safe environment for open discussion with peers on the topic of interest they are working on, in and around. Roundtable Events like this one are where we get our name from, and they are organised around a topic or theme. Several speakers will present for between 20 and 45 minutes, with a time period for questions. During the event our expert facilitators will also conduct short roundtable discussions on different aspects or parts of the topic/theme throughout the day. There will be numerous opportunities for networking and sharing best practices. These are our premier local events, so don't miss out!

---
FAQs
What are my parking options for the event?
There is plenty of free parking at the venue
What are the PPE requirements?
Business casual
When do I need to register by?
The last date to register for SIRF Rt Roundtable Events like this one is normally 5 business days before the event.
Investment?
This event is included in SIRF Roundtable membership

Who can I contact for further information?
Alain Le Bon 0439 612 620 alain.lebon@sifrt.com.au
Brian Niven 0439 612 609 brian.niven@sirfrt.com.au