VICTAS IMRt Pioneering Maintenance Technologies Roundtable - Mulgrave Count...
Description
A Roundtable presented by SIRF Roundtables Victoria and Tasmania


Pioneering Maintenance Technologies Roundtable - Mulgrave Country Club
There are a host of maintenance technologies available these days to improve the effectiveness and effciency of maintenance by removing waste and associated cost and providing greater insights to increasing profits and ultimately driving the greater competitiveness of companies.
So what are these Maintenance technologies ? Gartner identifies some of these and places them on their Hype Cycle showing where they feel some of these emerging technologies are placed.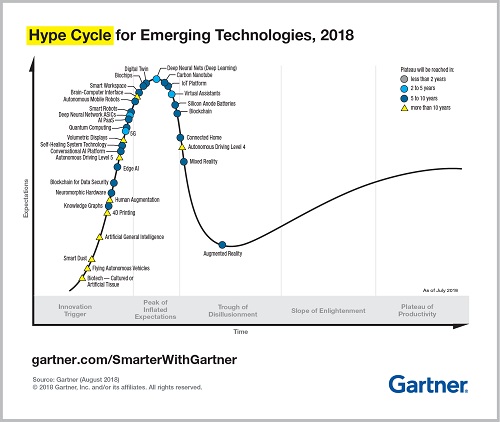 So who are actually pioneering these maintenance technologies ? What has been there experience ? what are some of the impediments of implementing these. What has been their application and their genuine real world benefits ?
This roundtable is a chance to share your work on pioneering maintenance technologies. A chance to share best practice with others and also learn from others. The subjects can cover anything related to maintenance technologies used, Internet Of Things (IOT), Neural networks, Machine learning, Virtual & Augmented reality. Big Data, Predictive analytics, Prescriptive maintenance and anything else breaking new ground.
If you would like to share on pioneering maintenance technologies or if you have some recent key learnings to share at this roundtable please contact : alain.lebon@sirfrt.com.au
Come along and be part of what will be a great event. This is an opportunity to hear about Pioneering Maintenance Technologies, network with your peers and find out what others in the best practice and beyond space are doing.


Location: Mulgrave Country Club, Wellington Rd & Jells Road, Wheelers Hill




Six excellent presentations and opportunity for Roundtable discussion,
Speakers for this Roundtable - Watch this space!
---

Brian Borg - Condition Monitoring, Liberty OneSteel
Presenting on systems - OneSteel One care and Watchdog, SKF Cloud server and Aptitude Analyser, IRI-SYS Imager and Report Generator - that they have been pioneering to bring cloud based information to the shop floor. To engage at all levels from front line to leadership to utilise technology and techniques available in Condition Monitoring to make the right maintenance decisions, drive strategy and directly impact on continuous improvements in OEE !
---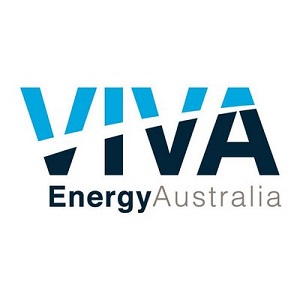 Gareth Coffee - Reliability Team Leader Tactical and David Farnsworth - Corrosion Engineer, Viva Energy

Presenting on their pioneering work using Internet of Things (IOT) involving Permasense, Wireless Instruments and using PI to present their data for making useful decisions to impact on plant reliability.
---
Who Should Attend?
SIRF Rt Roundtable Events are for senior and middle management and specialists looking to learn from and discuss with peers the issues they are facing in and around their field of excellence. This Rountable meeting is likely of interest to Maintenance and Engineering Managers, Team leaders, Supervisors and Trades, Reliability Engineers, systems and technology managers and anyone interested in maintenance technologies.
About SIRF Roundtable Events
All SIRF Rt events are designed to provide a safe environment for open discussion with peers on the topic of interest they are working on, in and around. Roundtable Events like this one are where we get our name from, and they are organised around a topic or theme. Several speakers will present for between 20 and 45 minutes, with a time period for questions. During the event our expert facilitators will also conduct short roundtable discussions on different aspects or parts of the topic/theme throughout the day. There will be numerous opportunities for networking and sharing best practices. These are our premier local events, so don't miss out!

---
FAQs
What are my parking options for the event?
There is plenty of free parking at the venue
What are the PPE requirements?
Business casual
When do I need to register by?
The last date to register for SIRF Rt Roundtable Events like this one is normally 5 business days before the event.
Investment?
This event is included in SIRF Roundtable membership

Who can I contact for further information?
Alain Le Bon 0439 612 620 alain.lebon@sirfrt.com.au
Brian Niven 0439 612 609 brian.niven@sirfrt.com.au