VICTAS IMRt Maintenance Safety Compliance Roundtable - Launceston Country C...
Description
A Roundtable presented by SIRF Roundtables Victoria and Tasmania


Maintenance Safety Compliance Roundtable - Launceston Country Club
Maintenance teams are often exposed to wide varying risks both from day to day routine tasks and also unusual once off activities they engage in. The safety of the maintenance team and others exposed is paramount given the risks often involved with these tasks and activities. To manage these risks requires various complex safety compliancesystems, systems to manage and also compliance in a growing environment of legal obligations, statuatory requirements, standards and company directives.
What are these maintenance safety systems that are being used in industry and how are companies meeting all their obligations, getting compliance and most importantly giving themselves the confidence that their maintenance teams and others exposed to risks from maintenance activities are safe.
This roundtable is a chance to share your work on maintenance safety compliance systems. A chance to share best practice with others and also learn from others. The subjects can cover anything related to maintenance safety systems: systems used, Permits and permit systems, reporting, feedback, LOTO, engagement of trades, contractor management, inductions, risk assesmsnts, risk management. Changing safety culture, lag to lead indicators.
If you would like to share on your maintenance safety systems, how you are meeting compliance or adddressing any of the above, with best practice approach or if you have some recent key learnings at this roundtable please contact : alain.lebon@sirfrt.com.au
Come along and be part of what will be a great event. This is an opportunity to hear about Maintenance Safety systems and compliance, network with your peers and find out what others in the best practice and beyond space are doing.


Location: Launceston Casino - Country Club Tasmania

Six excellent presentations and opportunity for Roundtable discussion,
Speakers for this Roundtable - Watch this space!
---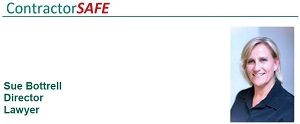 Sue Bottrell - Director Lawyer, ContractorSAFE
Sue as our opening keynote speaker for our Roundtable, with a depth of knowledge and expertise over many years and a vast array of experience across industry, will challenge, inspire and provide clarity in the important areas of contractor safety compliance and obligations.

Sue has worked in occupational health and safety and workers compensation for the past 18 years. She is a practicing lawyer and a suitably qualified OHS professional as defined by Worksafe Victoria (2008) and has qualifications in safety and law to master's level. Sue is also an RABQSA qualified lead auditor. This combination of qualifications and experience sets Sue apart from all other OHS lawyers and safety professionals and puts her at the top of the safety profession.
She has worked in hands on safety roles and provided expert consulting advice to over 200 businesses across Australia including construction, waste management, local government, disability services, manufacturing, transport, heavy industry, aviation, aged care and government agencies such as Victoria Police and the Department of Human Services. She takes a pragmatic and practical approach to working with all levels of organisations from workers to Executive to bring about meaningful and sustainable improvements in safety.
Sue is a specialist in management of contractor safety. She has been very vocal about the costly and ineffective practices currently being adopted by employers, and safety professionals, in this area. She regularly speaks and publishes on this topic and acts as an expert witness. She has also developed an online system, which ensures the compliant on boarding of contractors, which correctly reflects the High Court's interpretation of duties owed by Principal Contactors in respect of contractor safety while thoroughly managing liability and focusing effort on prevention.
---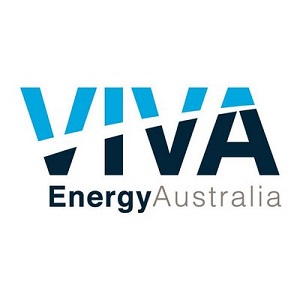 Damien Neal - Safety Manager, Viva Energy
Presenting on their Aero initiative utilising e-colours and considering the human factors aspect as a very important factor for safety compliance
---

Scott McMillan - Safety Manager, Technology and Innovation, Melbourne Water
Presenting on Melbourne water's Good to Go approach and other initiatives they have been working on in relation to LOTO, permits and technology. How these initiatives link to culture, how it meets obligations and manages risks and threats for safety compliance.
---

Andrew Lockett - Safety Manager, Hydro Tasmania.
Presenting on work done by Hydro Tasmania with regards ARC flash compliance.
---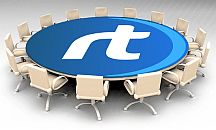 Roundtable Discussion - We will have the chance to share and be part of discussions on some of the important aspects around Maintenance Safety Compliance
---
Who Should Attend?
SIRF Rt Roundtable Events are for senior and middle management and specialists looking to learn from and discuss with peers the issues they are facing in and around their field of excellence. This Rountable meeting is liekly of interest to Maintenance and Engineering Managers, Team leaders, Supervisors and Trades, Reliability Engineers, Safety/compliance managers and Safety Reps and anyone interested in maintenance safety systems and compliance
About SIRF Roundtable Events
All SIRF Rt events are designed to provide a safe environment for open discussion with peers on the topic of interest they are working on, in and around. Roundtable Events like this one are where we get our name from, and they are organised around a topic or theme. Several speakers will present for between 20 and 45 minutes, with a time period for questions. During the event our expert facilitators will also conduct short roundtable discussions on different aspects or parts of the topic/theme throughout the day. There will be numerous opportunities for networking and sharing best practices. These are our premier local events, so don't miss out!

---
FAQs
What are my parking options for the event?
There is plenty of free parking at the venue
What are the PPE requirements?
Business casual
When do I need to register by?
The last date to register for SIRF Rt Roundtable Events like this one is normally 5 business days before the event.
Investment?
This event is included in SIRF Roundtable membership

Who can I contact for further information?
Alain Le Bon 0439 612 620 alain.lebon@sifrt.com.au
Brian Niven 0439 612 609 brian.niven@sirfrt.com.au