VICTAS - IMRt Hydraulics Masterclass Energy Australia Yallourn Power Statio...
Description
A Masterclass and Common Interest Work Group presented by SIRF Roundtables VICTAS.
Attendance is free for people from member companies of SIRF Roundtables in Victoria and Tasmania.
Hosted by: Energy Australia Yallourn Power Station



Hydraulics and hydraulic systems and controls are quite key to many operations. However with their growing complexity and the gradual loss of onsite knowledge many operations are facing a knowledge gap in understanding these systems to adequately maintain, monitor their condition, do fault finding and diagnosis and further improve their reliability.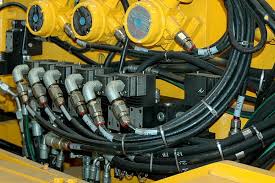 Energy Australia understand its importance, its something they take very seriously and are kindly hosting this masterclass, where we will have an industry expert lead us through on the key and important aspects.
The Masterclass combined with the Common Interest Work Group will provide opportunity to learn more on the topic from a recognised subject matter expert and share knowledge and experiences with others in industry.
About our Masterclass presenter
Presenting this Masterclass we will have Shane Bartlett from Hydeng sharing his knowledge and expertise on Hydraulics.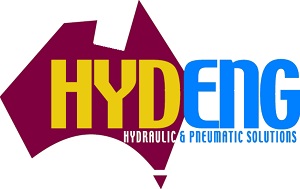 "Shane as Director of Hydeng, has some 34 years of knowldege and expertise in Hydraulics. He started out with a major Hydraulic importer named Hyquip in Moorabbin, Victoria, moving quickly into Design & Application both internally and externally.

From Hyquip, Shane moved to Denison Hydraulics as the tri state manager for Victoria, South Australia and Tasmania. Denison was a major international company that had just separated from their joint business with Hagglunds. Bigger company meant bigger products and bigger projects, including very large press applications, Sea Cat steerage systems, Gas & Oil applications. 3 years later saw Shane take a very attractive offer to move to Rexroth, the largest hydraulic company in the world.

At Rexroth, Shane was like a kid in a candy shop with the range of products available letting him take on some of the most technically challenging projects in Australia. Rexroth continued his education, particularly in the heavy industry and how to design and apply the best possible safety systems that met all international and Australian standards. Covering all facets of design, application, maintaining and monitoring the most complex systems seen.

16 years ago, Shane and his wife took the opportunity to become partners in a small hydraulic company, right here in Gippsland called Hydeng. Hydeng was already a distributor for Rexroth, now Bosch Rexroth that allowed him to bring a wealth of knowledge with him. Their little Gippsland hydraulic company took on extremely large projects all around Australia in many industries including timber, engineering, materials handling, power gen etc. including a world first application of regenerative materials handling systems where we converted what would have been a 300 kw energy loss into heat every 4 minutes into an electrical regeneration back into the grid with the smallest possible heat loss.

Hydeng Pty Ltd is now one of the largest hydraulic companies in Victoria based on staff number and turnover, and continue to take on jobs far too complex for their competitors."

About this Masterclass
This Masterclass and workshop provides the opportunity to understand what are peoples experiences and what are peoples approaches to hydraulics maintenance. Come along to this event to learn and discuss:

Safe handling of hydraulics
Safety in isolation of hydraulic equipment
Maintaining hydraulics
Understanding systems
Monitoring condition
Fault finding
Improving reliability
Aeration, Cavitation and Heat
Oil quality and cleanliness
Improving plant life and performance
Agenda
8:30 am - Arrive and check in
9:00 am - Prompt start with safety information and introductions
9:30 am - Group defines expectations for the day
Followed by Masterclass presentation
12:00 - 12:30 pm - Lunch (provided)
Followed by group discussion
2:15 pm - Wrap up & event feedback
2:30 pm - Event ends
Who Should Attend?
SIRF Masterclasses & Common Interest Work Groups are for anyone interested in the topic of the day, and have the broadest attendance range of any of our events. Likely of interest to Trades, Maintenance Team leaders, Maintenance Managers, Engineers, Hydraulics technicians and Specialists. Chances are good that if you've read this far, this event is for you !
About SIRF Roundtable Masterclasses
All SIRF events are designed to provide a safe environment for open discussion with peers on the topic of interest they are working on, in and around. Masterclass Events are one of SIRF's signature formats, and you must come prepared to learn! Speakers for Masterclass Events all have a deep understanding of their topic, and will engage the audience at a medium to high level with their content. Masterclasses typically start with a detailed presentation by the speaker for 2-3 hours, followed by time for roundtable discussion on the topic to promote peer-to-peer learning and networking.
Who can I contact for further information?
Alain LeBon 0439 612 620 alain.lebon@sifrt.com.au
Brian Niven 0439 612 609 brian.niven@sirfrt.com.au