Event Information
Location
RMIT
Melbourne City Campus Location: Level 5, Garden Building (05.10.89), Bowen Street
124 La Trobe St
Melbourne, VIC 3000
Description
Come along to our first free Knowledge conversation to be hosted by RMIT Melbourne City Campus Location: Level 5, Garden Building (05.10.89), Bowen Street,
The event will have a guest speaker each approximately 6 weeks- For our first one in VIC as we did in Queensland and NSW our speaker will be talking about Blockchain technology, a hot topic in the news and it will affect the spatial industry as well.
We have a really dynamic speaker to kick off our Victorian knowledge series events. After Riley Kinnunen spoke about Blockchain technology in QLD and NSW, she put us in touch with Joel De Ross who in addition to his biography listed below is very knowledgeable in the Blockchain space.
Joel's talk will be followed by some time to network and have a drink with colleagues at Captain Melville pub which is a short walk from the RMIT City campus.
The timing of the event is:
4:30 to 5pm registering and mingling
5-6 Joel will speak
6 onwards networking. Please see the map below for the location.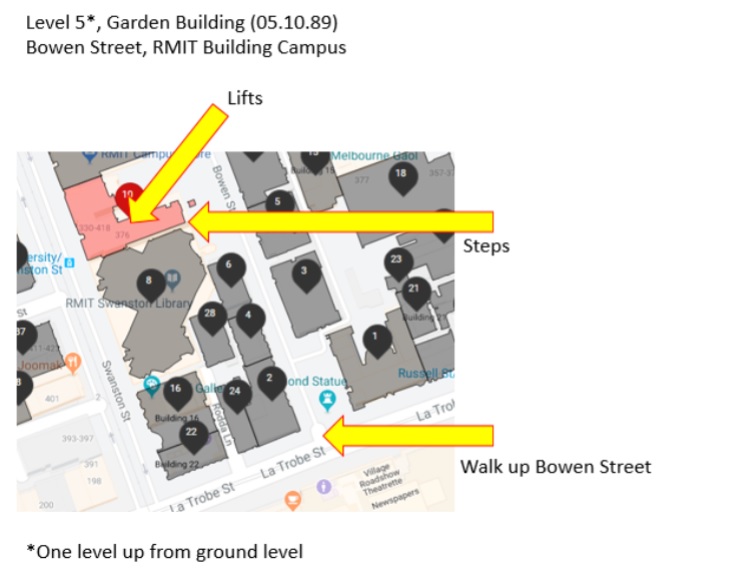 Spotlight on our speaker: Joel De Ross- Founder and Event Director of Future Music Industry Network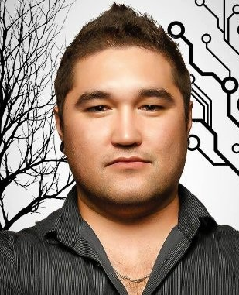 Joel's an impact driven entrepreneur whose mission is to facilitate the co-creation of a new music and events industry model, through technology, innovation and entrepreneurship.
He has a long history in community building as co-organiser of the first Melbourne Virtual Reality Meetup, co-founded Social Innovation Meetup and Future Music Industry Network Meetups.

Joel currently leads the technology strategy for Vihara Foundation and Rock Against Poverty, a charity event initiative comprising of 50 charity events in 25 countries, with a target to raise $1 Billion annually for disaster mitigation and poverty alleviation projects.

In addition to these projects, Joel also produces and performances as one third of psytrance band Cymatic Empire.
We hope you can join us for what promises to be an interesting and dynamic session. Please feel free to forward this invite to anyone you think may be interested.
Date and Time
Location
RMIT
Melbourne City Campus Location: Level 5, Garden Building (05.10.89), Bowen Street
124 La Trobe St
Melbourne, VIC 3000