VIC Lewis Trigger | Global Expert Trainer - Theory of Constraints | 2 OR 3...
Description
2 Day Theory of Constraints - Global Expert Training Workshop


Constraints, by definition, limit what you can achieve.
In other words, bottlenecks are hurting your business. So what are you doing about it?
About Lewis Trigger
Lewis Trigger, an Australian born Israeli, learned all about Theory of Constraints (ToC) from the late Eli Goldratt, the author of the revolutionary business book "The Goal". Building on Eli's groundbreaking principles, Lewis teaches ToC with a positive spin he calls Constraints Innovation. He explains the whys and hows of ToC; how knowing your constraints is a positive thing, allowing you to get more from the resources and time that you have, often without spending any money!
SIRF Roundtables has been sponsoring Lewis Tirgger's visits to Australia for over 15 years and he has established credibility with some of Australia's largest companies.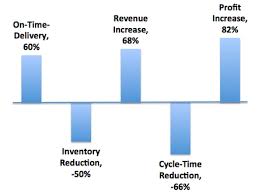 The results can be incredible. People and resources achieve higher quality work, with lower lead times, reduced backlogs, increased throughput, less fuss and improved job satisfaction. Knowing your constraint prevents wasted efforts and cost for efficiency improvements on non-bottlenecks; this recently saved a mining company in WA from investing hundreds of millions of dollars in the wrong resources!
Lewis is an industrial engineer with over 20 years experience in applying Theory of Constraints (TOC) across many industries and processes, from traditional plant & equipment problems to office and healthcare processes to project management. His common sense approach has been recognized by successful SIRF Roundtable members across Australia and New Zealand.
During this public session, Lewis will help you learn to 'love your constraint' to get maximum throughput. Lewis will cover all the basics of TOC and Constraints Innovation in detail, while working with you on your real process!
Day 1 - The Building Blocks
The core concept of the Theory of Constraints is that every process has a single constraint and that total process throughput can only be improved whenthe constraint is improved. The methodology consist of 6 steps known as the building blocks:
The Systems' "Goal"

Identify the constraint (bottleneck)- part of process that limits the rate at which the goal is achieved.
Exploit the constraint - make quick improvements to increase throughput (using existing resources).
Subordinate to the constraint – rearrange/review activities within the process to support the constraint.
Elevate the constraint- what actions are required to prevent the constraint, innovation and/or capital investment
Repeat (identify the constraint)-continual improvement loop
Day 2 - Leveraging Business Improvement
Managing Performance KPI's by understanding the behavioural axiom, recognising the benefits of TOC to link local decisions with system performance and applying the TOC approach to KPI's.
- Synchronized Scheduling through the 'Drum-Buffer-Rope' Method of resource management, developing schedules around constraints with protection through work buffers, and incorporating the 'Pull' and 'Flow'concepts of LEAN training.


What else will you learn with Lewis?
Know how to improve effectiveness without incurring additional costs
Learn how local efficiency can worsen system effectiveness
Learn to focus management efforts and allocate resources for the best effect
Simplify problem solving and get a win/win solution rather than a compromise
Meet your commitments: delivery on time and within budget
Improve inventory turnover and shorten lead times
Learn how to apply the TOC process to all parts of your business for improved results
Learn how to use TOC to improve employee engagement & ownership through effective performance measurement
Meet Lewis in this video
"Constraints Innovation Building Blocks" was developed by Lewis to give an overview of his teachings from his main course, a two day workshop on Constraints Innovation
Workshop Methodology
Lewis presents the Theory of Constraints with practical examples to
develop the trainees understanding and consolidates the learning
through group based activities. This process occurs several times
throughout the two day course and is presented in this format to most
effectively coach the participants. Relevant real world examples from
the trainee's workplaces are used to provide effective and immediate
improvement upon completion of the course.
2 day workshop Investment
$1,650 SIRF members. $2,200 non-members. (Pricing excludes GST)

Check SIRF Membership status with your SIRF organizer
===================================
OPTIONAL THIRD DAY
Critical Chain Project Management
Participants for the third are expected to have a basic understanding of Gantt charts.
Those who wish to take the learnings further can opt to sit in on a third day which is all about Critical Chain project management. This project management method comes into force after the initial project schedule is prepared, which includes establishing task dependencies. The evolved critical path is reworked based on the Critical Chain Method. To do so, the methodology assumes constraints related to each task Critical Chain Project Management (CCPM) from project planning to execution.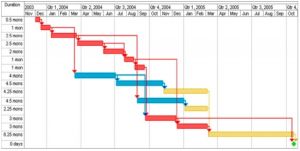 Participants will learn:
- Ability to meet project commitments: on time and within budget.
- Reducing down time of key facilities and equipment.
- Increased turnover, shorten lead times and the ability to improve
system performance without incurring additional costs.
- Improve quality by focusing corrective and preventative actions
- A change in approach from localised efficiency towards system
effectiveness.
- Practical solutions for overcoming uncertainty.
- Focusing management and allocating resources where it is
needed
3 day workshop Investment
$2,200 SIRF members. $2,950 non-members (Pricing excludes GST)
Check SIRF Membership status with your SIRF organizer
3rd day ONLY Investment
$800 SIRF members. $1,100 non-members. (Pricing excludes GST)

Check SIRF Membership status with your SIRF organizer
Who should attend?
Those in leadership roles and anyone who is dealing with a process or facility being constrained by a bottle neck and lookiing for a structured process for making genuine business improvements. Anyone who wants to gain a deeper understanding of managing critical chain in poject management.
FAQs
What are my parking options for the event?
Paid parking available at the Mantra
What are my accommodation options for the event?
Accommodation available at the Mantra Tullamarine
Dress requirements?
Smart casual
When do I need to register by?
Bookings open until the day before the event unless sold out
Who can I contact for further information?
Jeff Naylor 0409 535 239 jeff.naylor@sirfrt.com.au
Alain LeBon 0439 612 620 alain.lebon@sifrt.com.au
Brian Niven 0439 612 609 brian.niven@sirfrt.com.au