VIC | Circular Economy – Closing the Loop - 6 June 2019
Description
Circular Economy – Closing the Loop - 6 June 2019

We are on the forefront of a global change in terms of business and corporate approaches to sustainability and environmental practises across all industry sectors. While talk of developing 'sustainable' businesses has become increasingly commonplace, we need to find and develop new ways to 'close the loop' for business and industry across the board. It is not uncommon for business leaders to find themselves at a loss for understanding how they may implement new systems into their current businesses to enhance their sustainability performance and reduce their social and environmental impact.
In this presentation our speakers will discuss some of the key themes within the topic of 'Circular Economy' and the way in which strategies relating to circular economy may be applied to business and industry to generate new revenue streams and enhance sustainability performance. Further, this event aims to provide insight and guidance on how to elevate productivity and profitability through applied practice of 'Circular Economy' principles and strategies.
The French-Australian Chamber of Commerce & Industry, in partnership with Bureau Veritas, invites you to join us for our next Business Briefing about Circular Economy on Thursday 06 June 2019 from 7.30am to 9.30am at the International Chamber House.
OUR SPEAKERS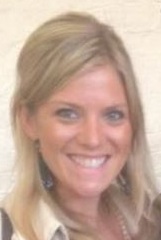 Kat Sayers – Environment Practice Lead, Bureau Veritas
Topic: Delivering Sustainable Systems
Kat currently works with Bureau Veritas as the Environmental Practice Lead and is located in the Port Melbourne head office. Kat delivers projects in the fields of stakeholder engagement, sustainable development assessment, environmental compliance and corporate social responsibility auditing.
Please follow this link to see Kat's full biography.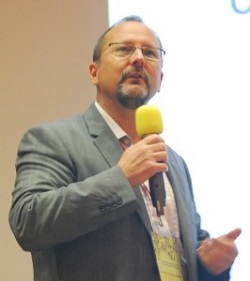 Scott Valentine – Professor & Associate Dean (Sustainability and Urban Planning),

RMIT University

Topic: Productivity 2.0 - Finding Economy for Business "Waste" Streams

Dr Scott Valentine is a Professor and Associate Dean of Sustainability and Urban Planning at RMIT in Melbourne. Scott has over 20 years of diverse international business experience specializing in business development and organizational development and also published more than 30 book chapters and journal articles. He has provided training in leadership, public policy and urban planning.

Please follow this link to see Scott's full biography.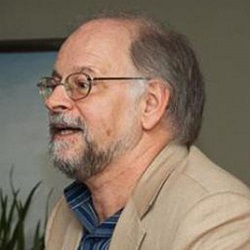 Mr. Alan Pears - Senior Research Fellow (Sustainability and Urban Planning), RMIT University
Topic: Energy Efficiency – Creating Transformative Solutions
Alan has worked in the sustainable energy and environment fields since the late 1970s for community groups, government and the private sector. Alan is a highly regarded analyst, consultant and commentator on sustainable energy and climate policy, and has written or peer reviewed many articles in specialist media. Alan was made a Member of the Order of Australia (AM) in 2009 for his contribution to environmental and energy policy.
Please follow this link to see Alan's full biography.
Ticket details:
Patron Members: 4 Free tickets
Corporate Members: 2 Free tickets
Individual / SME / Start-up Members: 1 Free ticket

Additional ticket for members: $40
General Admission: $70
OUR PARTNER: