VIC | Business of Fashion: Heritage and modernity - 4 March 2019
Description
Business of Fashion: Heritage and Modernity
In recent years, historical fashion houses have been relaunched with great success. Drawing inspiration from their own history, while looking at the future, these houses have turned their cultural heritage into a competitive tool for brand identity.
How does a heritage brand remain relevant to Millennials whose tastes and habits are unique amongst generations?
How does a young brand weave its story and create a sense of history when there are no archives to draw from?
Presented as part of the Virgin Australia Melbourne Fashion Festival's Ideas Program, the Business of Fashion: Heritage and Modernity will discuss the heritage-creativity interplay in the highly competitive context of the fashion and luxury industry.
Our MC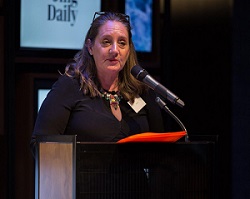 Jennifer Spark - Founder/Managing Director SPARK COMMUNICATION
With a career in China spanning two decades and across multiple industries, Jennifer has a genuine passion and curiosity for the Chinese culture and language. Jennifer spent five years intensively studying Chinese language, culture and media including two years in Chinese universities.
Spark Communication was founded in 2014 to assist Chinese and Australian businesses create and manage marketing and public relations campaigns. Brands she has supported include China Southern Airlines, Sweven Estate, Cartier, Burberry, Leica Cameras, Trivett Bespoke, Birkenhead Point Outlets, Victor Churchill and Royale Limousines.
Our Speakers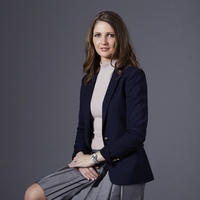 Delphine Genin - Fashion designer and creative director of DELPHINE GENIN label
Both determined and talented, running a successful atelier has always been her life's ambition. An innate perfectionism, and loyalty to her training at the prestigious L'Ecole Lesage, a subsidiary of Chanel, has provided Delphine the great privilege of being further mentored by world-renowned Haute Couture professionals. Her time with legendary artisans such as Dominique Pillard, who collaborates with luminaries like Jean Paul Gaultier, has granted Delphine the opportunity to really cultivate the artistry of traditional embellishments. She respects and embraces heritage while adapting to modern audiences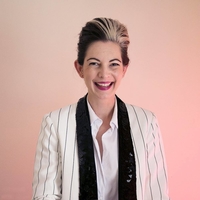 Saskia Fairfull - Founder of the Independant Fashion Advisory Board (IFAB)
A rebel in fashion, Saskia is the founder of global fashion tech community - IFAB. On a mission to bring the fashion and tech industries together, she works with startups and challenger brands to clearly define their position and unique offering in market. A rogue blonde streak in her hair, a love for sneakers, and bold colours, Saskia has a unique style and she helps others find theirs. An experienced marketing professional with a masterful angle on brand. The Midas touch with communications, social media, events, and community management. Saskia empowers people to harness new and emerging technologies in fashion.