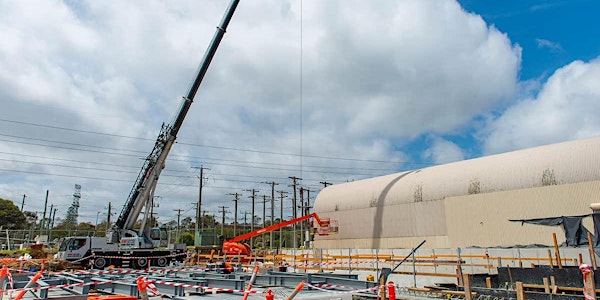 Vic Branch State Meeting incl Tour of Victorian Tunneling Centre
Location
Holmesglen Institute
Cnr Drummond & Rae Streets
Chadstone, VIC 3148
Australia
Catchup with all of the latest happenings of the Victorian Branch and then receive a guided tour of the VTC.
About this event
Thanks to the support of some wonderful CICA members, Holmesglen Institute and Tadano, we are able to offer our Victorian members a unique opportunity to go on a tour of the Victorian Tunneling Centre.
The Victorian Tunneling Centre is located at Holmesglen Institute's Drummond Street campus in Chadstone, where it offers specialist training to workers in the construction and operation of a variety of tunnels including rail, road, and utilities tunnels.
The new facility includes a replica mined tunnel and a replica rail/Tunnel Boring Machine (TBM) tunnel similar to the Metro Tunnel, with a full-height entrance, two multi-purpose engineering workrooms and training facilities including tunnel shaft and concrete lining spray simulators, as well as augmented and virtual reality experiences. A cutterhead, a refuge chamber and the only four-motion bridge and gantry crane located in a TAFE also form part of the facility.
The Australian-first tunneling training centre is training thousands of workers as part of the Victorian Government's rail projects.
**must be double vaccinated. Close toe footwear hi vis vest and hard hat required.