About this Event
This Veterans at University Symposium will report on current national higher education activities for veterans and will host a veteran sector strategic discussion session on developing and enhancing higher education pathways for veterans.
Join Air Vice-Marshal Dr Tracy Smart, Surgeon General of the Australian Defence Force on transition as a health issue for veterans in a keynote address, and hear the results of the Flinders University Higher Education Pathways Research project for younger veterans, undertaken in 2019.
TIME: Monday, 17 February 2020, 8.30am registration, 9am start – 4.00pm close
LOCATION: Flinders at Tonsley, Room 5.29, Level 5, 1284 South Road, Tonsley, Adelaide
PROGRAM
8.30am - Registration
9.00am - Welcome from Professor Mike Kyrios, Vice-President & Executive Dean, College of Education, Psychology and Social Work, Flinders University
9.15am Keynote Speaker - Air Vice-Marshal Dr Tracy Smart, Surgeon General of the Australian Defence Force: Transition as a health issue
Dr Smart joined the RAAF as a medical undergraduate in 1985. She served as a Medical Officer/Senior MO at bases around Australia, had postings with the RAF and USAF, and was Commanding Officer of the RAAF Institute of Aviation Medicine. Her operational experience includes Rwanda, Timor Leste, the Middle East and Lebanon. She received a CAF Commendation for her role in a fatal air accident investigation in Malaysia. AVM Smart served as Officer Commanding, Health Services Wing in command of Air Force operational health response.
AVM Smart was promoted to Air Commodore in 2009 and served in a number of Director General roles within Joint Health Command. She was promoted to Air Vice-Marshal and assumed the positions of Commander Joint Health (CJHLTH) and Surgeon General of the Australian Defence Force (SGADF) in December 15.
10.00am - Associate Professor Ben Wadham, Flinders University: The Research Project - Higher Education pathways for younger veterans
10.30am - Morning Tea
11.00am - Associate Professor Andrew Harvey , Latrobe University: The pioneering Latrobe Project
11.30am - The research process: Dr Melanie Takarangi and Dr Andrew Paterson, Flinders University
12.00pm - Lunch
1.00pm- Matthew Wyatt-Smith, Cassie Cushing and Chris Turner, Australian Student Veterans Association: Report on the Student Veterans National Conference US 2020
1.30pm - Afternoon program
Robert Lippiatt, Chair, Working Roundtable on Military, Veterans and Families well-being and Southern Pacific Consulting Group will facilitate a discussion:
"How can higher education improve veteran transition in terms of health and well-being and positive employment outcomes?"
3.30pm - Networking and cheese and alcoholic refreshments
4.00pm - Close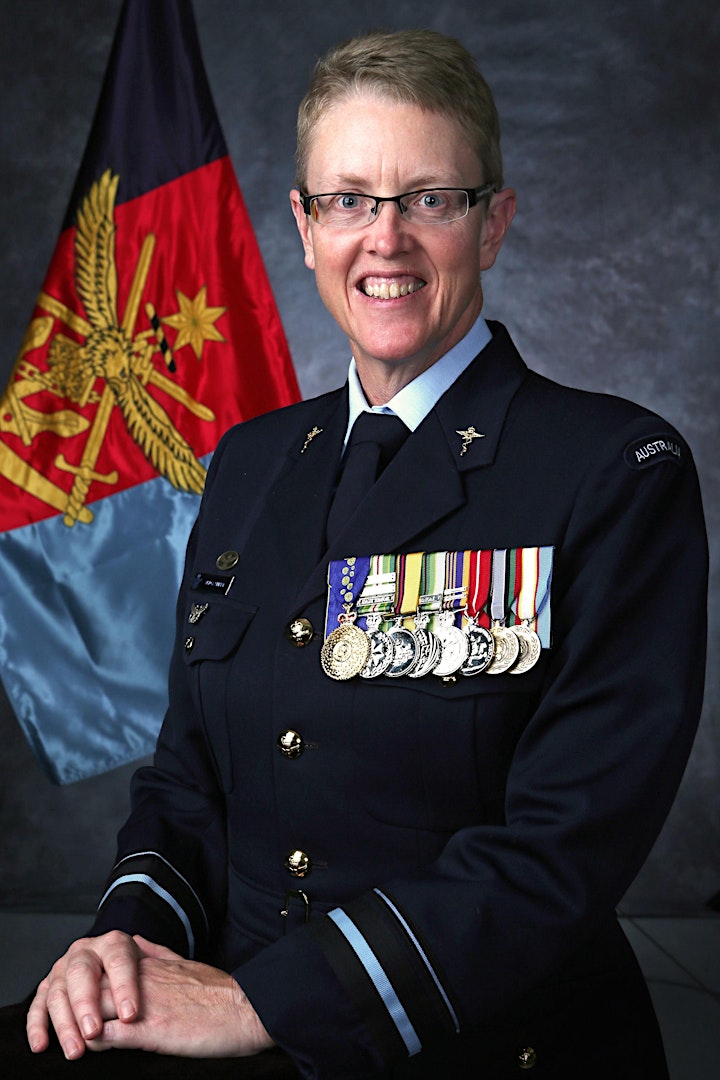 Air Vice-Marshal Dr Tracy Smart, Surgeon General of the Australian Defence Force
______________________________________________
If you require assistance or would like to talk to a trained professional, please call Beyond Blue on 1300 22 4636 or Lifeline on 13 11 14 or 1800RESPECT. Open Arms also offers free services with counsellors and has a 24-hour contact number in case you need assistance outside of business hours. Open Arms is contactable on 1800 011 046.