Description
Welcome to InsideOut - VENT
VENT by meaning is 'a means of escape or release from confinement'
At InsideOut we want everyone to live a life they love. To be the truest and most authentic version of themselves, whatever that means to them.
Yet it seems increasingly obvious that a lot of people are not experiencing this. They seem to be without passion or purpose in their lives and subsequently feel lost and without hope. VENT is a chance to hear from real people with remarkable stories on how they went to feeling confined in their life to now living a life of abundant happiness and freedom.
We pride ourselves on creating a buzz of authenticity (strictly no wank factor) in the room so people leave inspired ready to navigate their lives and connect with those things that they've been wanting to do forever.

Format
- Venue is The Backlot Studios http://www.thebacklotstudios.com/ or
https://www.facebook.com/TheBacklotStudios
- Arrive for a drink at 5:30pm onwards
- Comedian Craig Mcleod will fire the crowd up
- You will hear from three amazing speakers (see below)
- We will watch an inspiring short doco
- Conclude with a group meditation
- Hang around for another drink or two with the gang
Our MC - Alice Zaslavsky AKA Alice In Frames
Teacher, Writer, Talker & Cook
Our three guest speakers for the night are;
Elliot Costello - CEO & Co - Founder YGAP
Elliot is a social entrepreneur.
In 2008, Elliot initiated YGAP; a not-for-profit organisation aimed to inspire social entrepreneurs to end poverty. For the past five years, YGAP has impacted tens of thousands of young people's lives with YGAP's youth education and youth leadership programs in some of the world's most disadvantaged communities.
Emeli Paulo - Founder The Tribe

Change agent, activist, social entrepreneur and international doer Emeli Paulo will disclose with you some of her internal processes which she has harnessed to create her best self.
By learning how to tap into her vulnerability, power and voice, Emeli has traveled the globe, dared to dream big, found her way through darkness, met with the Dalai Lama, Bono and Oprah Winfrey and now runs inspiring international events herself.
With a passion for human connection and raw honesty, Emeli will help hold a few mirrors up, inviting us to ask some powerful questions of where we want our dreams to take us.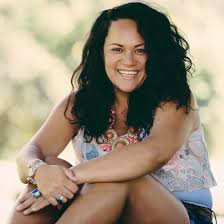 Samantha Gash - Freedom Runners Project
As an ex-associate at international law firm Baker & McKenzie and now Head of the Sports & Entertainment client group at Wealth Enhancers, Samantha Gash may seem like another run-of-the-mill 20-something-year-old struggling to find the right balance between work, life and her purpose… it takes less than a minute's worth of conversation with Samantha to realize that she is exactly the opposite.
Even the briefest glance at her life experiences to date reveals a truly outstanding, unique, and above all, inspiring worker, athlete, student and person. Incredibly well rounded with a finger in various pursuits and projects, Samantha's thirst for adventure, experience and thrill for life has enabled her to find time where no one else could.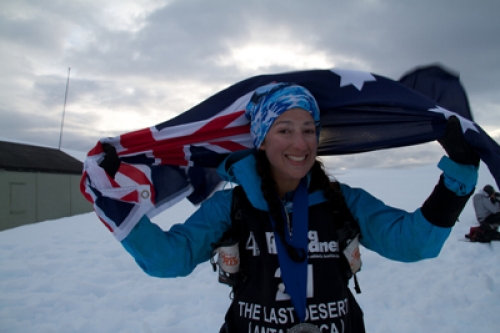 Craig Mcleod - UK Born Aussie Comedian

Doors open at 5:30pm so feel free to come in for a drink and mingle at the bar with speakers kicking off at 6:30pm.
You will receive a workbook to take notes and you will hear from genuine people who will tell you how they decided to make some changes in their lives as well as gain some great strategies so you can do the same with the outcomes being nothing short of amazing.
Tickets are;
Early Bird $65 each
Two plus tickets $60 each for two or more tickets
** Seats are limited to 80 people.
We are also proud to say that 5% of all ticket sales will be donated to one of our not for profit partners The Freedom Runners Project headed up by one of our speakers Samantha Gash.
http://www.freedomrunners.org/
We promise you'll be very happy you came along.
Please feel free to email any questions to campbell@inside-out.com.au

Organiser of VENT - A means of escape or release from confinement; (Doors Open 5:00pm)