Description
VCOSS and Justice Connect NFP Law are partnering to provide community organisations with governance and legal training at an affordable cost.
You can opt to attend one, two or all three.
Session 1: Governing a Community Organisation
Tuesday 5 March, 10am to 1pm - tea and coffee provided
Best for: Board/committee members and senior employees

Topics covered: • The legal role of committee members as decision makers • The difference between governance and management • The legal status and structure of your organisation and what this means for governance • The importance of your organisation's rules and legal purpose or objects • The four main legal duties of committee members • Other laws that you should be aware of as a committee member • Potential liabilities and how to protect yourself and your organisation
---
Session 2:Safety, Risk and Insurance
Tuesday 5 March, 2pm to 5pm - tea and coffee provided
Best for: Board/committee members and senior employees
Topics covered: • Why is safety so important? • Thinking about both physical and mental safety • Understanding occupational/work health safety and negligence laws • Child safety • How to identify and manage key risks for community organisations • The types of insurance and protections available
---
Session 3: Privacy Law for Not-for-profit Organisations
Wednesday 6 March, 9.30am to 12.30pm - tea and coffee provided
Best for: Board/committee members, employees and volunteers
Topics covered: • Overview of privacy laws and how they apply to your organisation • An explanation of key terms and how to understand them • The documents, systems and checks you should put in place to protect personal information and comply with privacy laws • How to legally collect, use, disclose, handle and store personal information • Requests for personal information from courts, police and others • What to do if there is a privacy complaint or data breach

**Minimum numbers are required for these training sessions to run. If minimum numbers are not met, the sessions will not proceed and anyone who has booked will be fully refunded**
Cost
Individual sessions are $50 each for VCOSS members, $150 each for non-members + Eventbrite booking fees

VCOSS members can book 2 for $90 or 3 for $120

Non-members can book all 3 for $400 + Eventbrite booking fees
VCOSS Refund policy
Refunds will be processed less a $5 administration fee until Tuesday 26 February. After this date, no refunds will be provided. We welcome alternative attendees and encourage you to send another person in your place if you are no longer able to attend.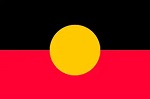 VCOSS acknolwedges the Wurundjeri People of the Kulin Nation as the traditional custodians of the land where these trainings will take place, and pays respect to elders past, present and emerging.