Description
Geelong Gallery Senior Curator, Exhibition Manager and Learning and Audience Engagement Manager, together with exhibiting artist, Louise Weaver, invite you to participate in a VCE Studio Art forum on Thursday 18 July at the Geelong Library & Heritage Centre.
This forum includes an introduction to The Moon and an overview of the curatorial considerations, exhibition
design and promotional methods involved in preparing and displaying artworks included in the exhibition.

The forum will also compare methods used by artists and will assist students with key knowledge focused on the
conservation of artworks held in public galleries.
Meet and greet Deakin University faculty representatives and student guides.
Bookings essential.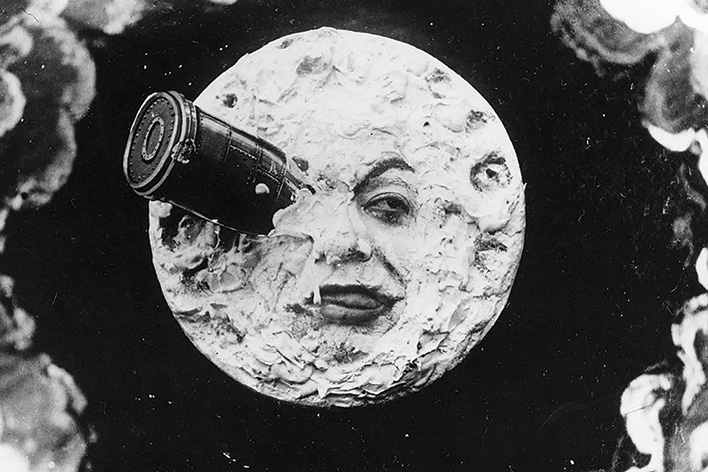 Image: Georges Méliès A trip to the moon (Le voyage dans la lune) (still, detail) 1902, black and white; silent, duration 00:10:19. Australian Centre for the Moving Image, Melbourne.