Description
Meet Geelong Gallery Director, Jason Smith, Deputy Director, Penny Whitehead, Senior Curator, Lisa Sullivan, and Educator, Gail Frost for an introduction to the Gallery and day to day operations.
Develop an understanding of the organisation, presentation and conservation of the 2018 Geelong contemporary art prize and other exhibitions at the Gallery. This program includes an introduction to the art prize and a self-guided exhibition viewing.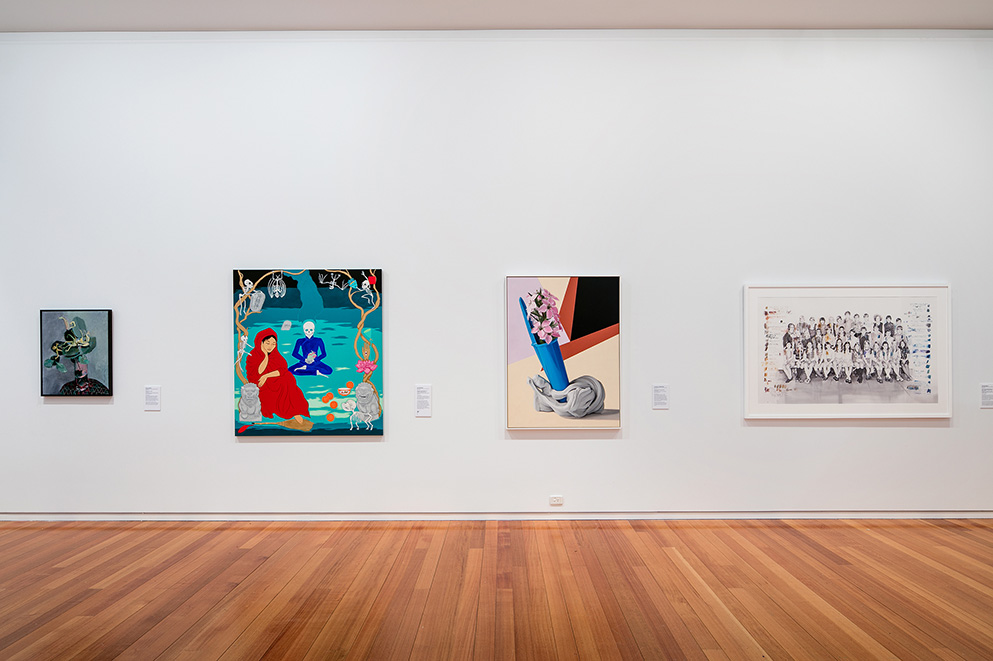 IMAGE
2016 Geelong contemporary art prize (installation view featuring works by Adam Pyett, Kate Beynon, Jonathan Crowther and Jennifer Mills). Photographer: Andrew Curtis.