Sales Have Ended
Registrations are closed
Thankyou for registering. We will contact you via the preferred mode of contact.
Sales Have Ended
Registrations are closed
Thankyou for registering. We will contact you via the preferred mode of contact.
To Year 11 VCE students, our Physics and Chemistry free seminars and revision classes are back online during the September break.
About this event
September online classes
2 days of free trial classes on 23 and 24 September,
5 days of paid revision classes on 27 September to 1 October.
Year 11
Chemistry (12 noon - 2 pm)
Why us?
We specialised in Physics and Chemistry tutoring for VCE students in Victoria. We are currently providing free online tutoring for Physics and Chemistry to VCE students. These tutoring services are conducted via Zoom in small groups.
We occasionally provide free classes to our students and also to students who are contemplating on whether to attend our regular classes.
Our classes are affordable, $25 per hour, and our tutors are experienced and keeps up-to-date with the current VCE syllabus.
Year on year, we have produced excellent academic track record!
Free trial classes
This is a two-days trial class of 2 hour per subject each day, totaling 4 hours per subject. It is completely free, materials are provided on the day, and you have the option to decide whether you want to commence with the paid weekly classes when school reopens.
Covid-19 update
All classes will be conducted online via Zoom. You need not worry about travelling and can study at the comfort of your house settings.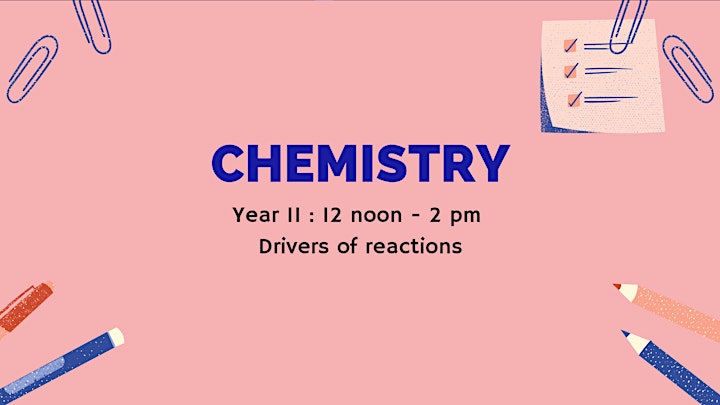 Intensive classes
Our revision classes cover a few topics and covering relevant concepts and answering techniques. The materials are provided on the day and any further assistance will also be catered to our students.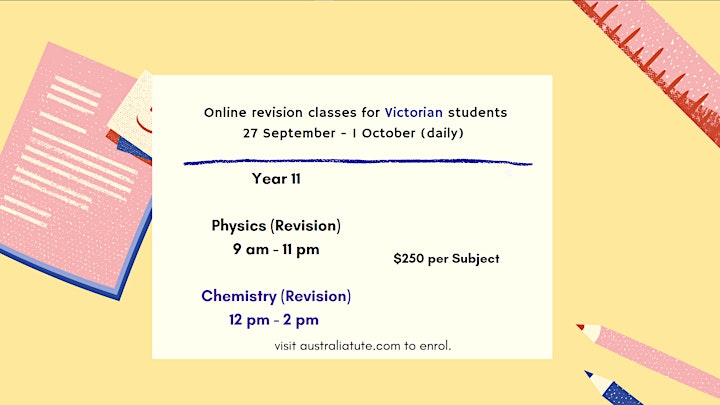 Feel free to visit our website for our sample materials, online intensive and weekly classes @
Please fill in all particulars and details in the online application form.
All year 11 Victorian students are welcomed to apply
australiatute.com
We hope to see you soon!