Sales Have Ended
Registrations are closed
Thank you for filling up the form. We will notify you 2 days before the classes commence
Sales Have Ended
Registrations are closed
Thank you for filling up the form. We will notify you 2 days before the classes commence
Sign up now for our free online classes, which will begin on 10 January 2022, for all students enrolled in VCE Physics and VCE Chemistry.
About this event
Join the Physics and Chemistry preparation holiday seminars to gain a competitive advantage over your peers.
We specialize in delivering VCE Physics and Chemistry tutoring in Victoria, Australia. We are currently offering free online Physics and Chemistry tutoring to VCE students to ace the Victorian Certificate of Education exams. These tutoring sessions are provided through Zoom.
This is a two-day trial class lasting two hours each subject per day for a total of four hours per subject.
All materials are provided on the day, and you can choose whether or not to begin the paid weekly session when school begins.
Please ensure that you are available on the respective dates and time:
Free Classes: 10 January and 11 January 2022
Revision Classes: 17 to 21 January 2022
Year 12
Physics (9 am - 11 am)
Chemistry (12 noon - 2 pm)
Year 11
Physics (5 pm -7 pm)
Chemistry (3pm - 5 pm)
It will be an excellent time to prepare for the new year by studying the topic before it is even taught in school. This will help you comprehend the content and motivate you to spend more time studying exam questions, preparing for exams, and producing good results!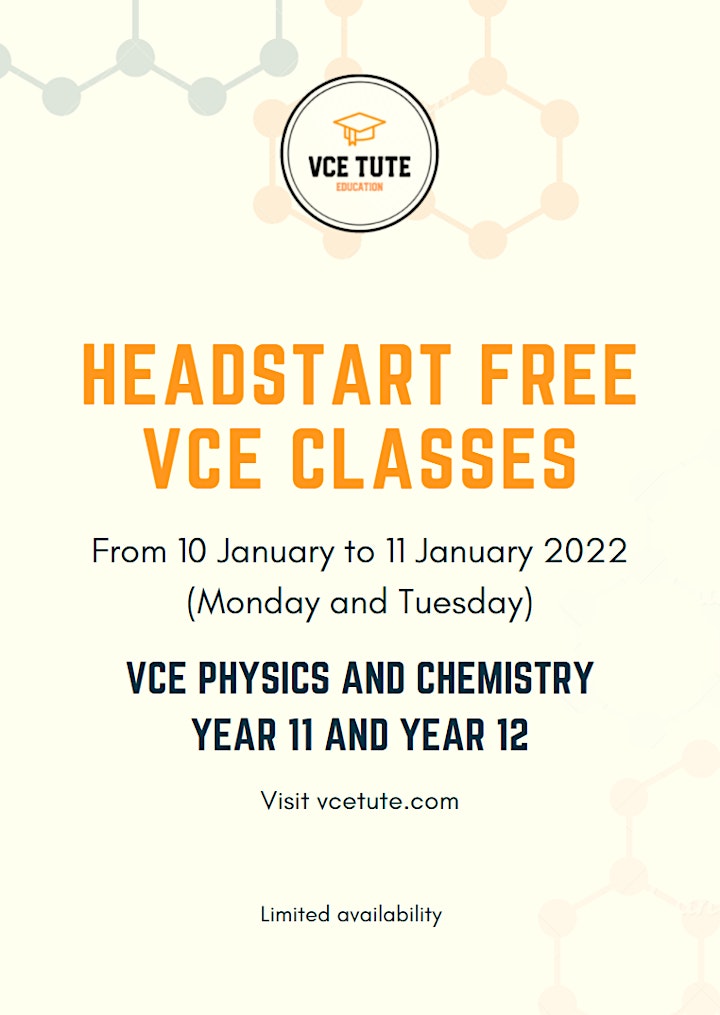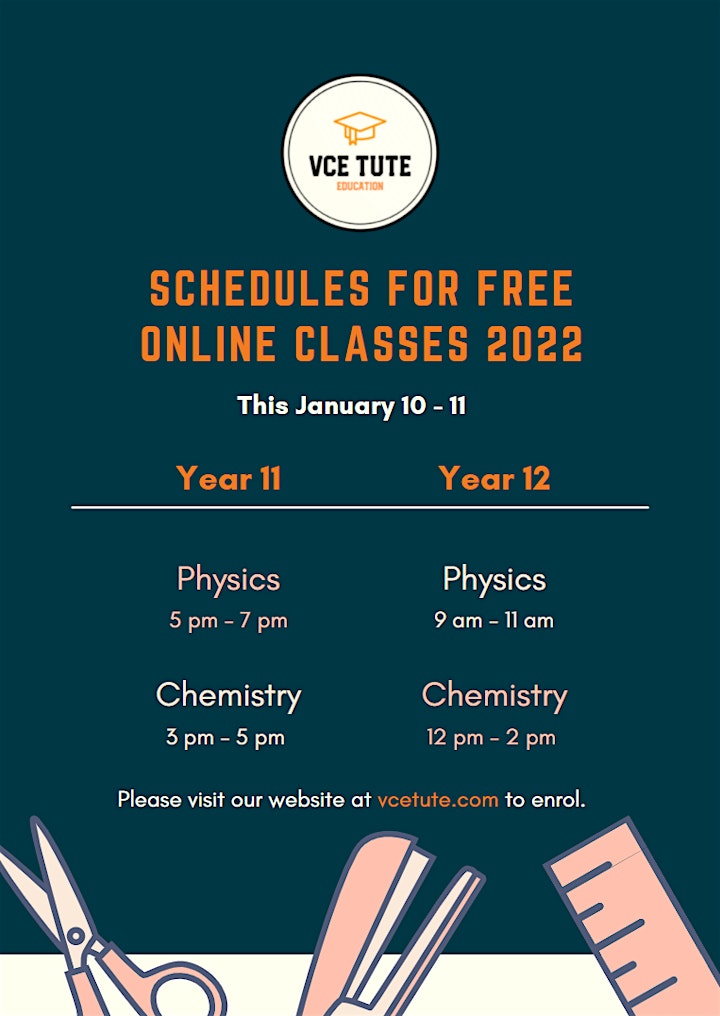 About us
We specialized in offering students with Physics and Chemistry tutoring. We are now offering free online physics and chemistry tutoring to VCE students. These tutoring sessions are provided through Zoom. We keep our prices simple and inexpensive at a fixed rate of $25 per hour, while maintaining a remarkable track record of 100% band 5 and 6 over the years.
Details of our head-start programme
Our head-start program will run for 5 days during the week.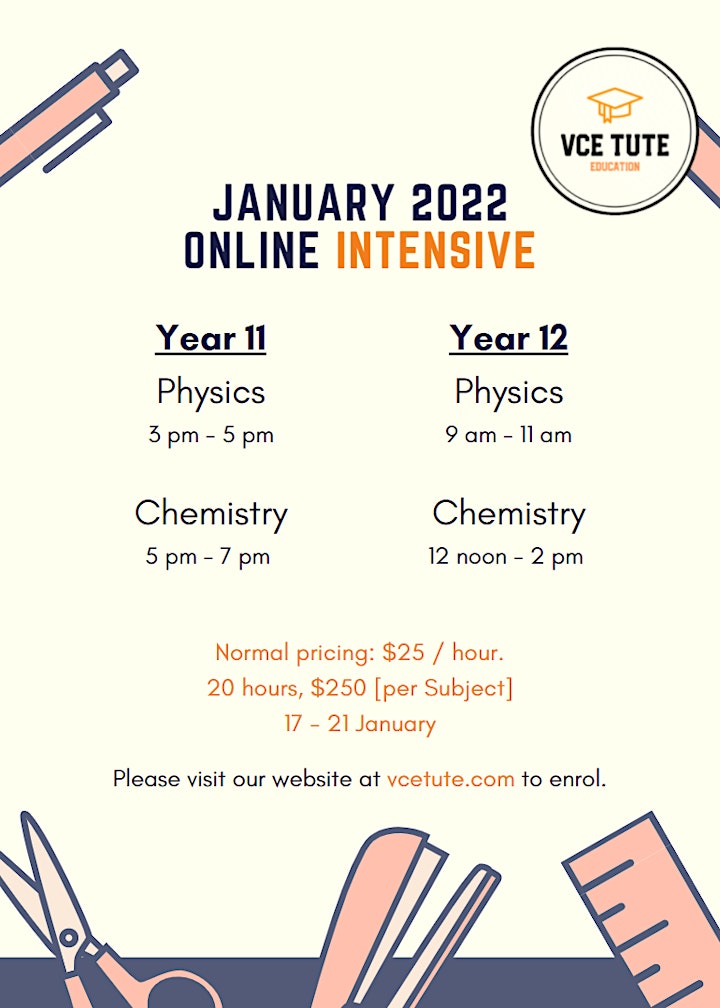 Terms and Conditions
You must be in your year 11 or year 12 when the school starts to be eligible to enroll.
You can only enroll in either Year 11 or Year 12 classes, not both (ie. you may enrol in Year 11 Chemistry and Year 11 Physics)
The application form will be rejected if it is incomplete.
Students that were previously enrolled in similar free courses will not be accepted.
We hope to see you online.
VCE Tute
vcetute.com
Organiser of VCE Chemistry, VCE Physics (Online preparatory Seminars for Y11 and Y12)