Vasse Felix - ACBC Virtual Members Networking + Wine Education
About this Event
Presented by the ACBC Food and Agriculture Committee
Join us for networking drinks and a wine education session online from the comfort of your home or office.
We will be joined by well respected Sommelier, Evan Gill who will talk us through some of the Vasse Felix collection.
Pre-order your wine before 11 June (10% discount for members) to ensure your wine arrives before this event.
It's also a chance to hear from Ms I-Lyn Loo, Chair of the ACBC Food and Agriculture Committee (Department of Primary Industries and Regional Development) who will provide a quick update on the importance of the wine market in China.
Networking + Wine Education
Format: Zoom Webinar
Introduction: Tracey Lim, CEO, ACBC - Welcome to all.
Moderator: Alex Gibbs, ACBC - How the session will be structured.
Wine Export Update: The importance of the Chinese wine export market to WA - Ms I-Lyn Loo, Chair of the ACBC Food and Agriculture Committee and Manager Agribusiness Food and Trade , Industry and Economic Development , Department of Primary Industries and Regional Development.
Wine Education: Evan Gill, Estate Sommelier, Vasse Felix
Prize - Wine Quiz
We will be hosting a wine quiz during the online event where you have the chance to win 2 bottles of Vasse Felix wine.
Order Wine for your Networking Drinks
Order your wine today for the event - 10% discount for people who register for this event.
Order before 11 June
Call 08 9756 5000 or Visit www.vassefelix.com.au
Select your wine.
Enter promotional code at checkout: ACBC
The Details
10% discount off RRP on current vintage wines (excluding magnums)
Enter coupon code: ACBC (at the checkout to access your 10% discount)
Free shipping applied for all 12 bottle orders within Australia
Minimum spend of $90 per order
Coupon code is 1 use only, then ongoing discount offered from Vasse Felix via the Society Club (no code required).
For assistance ordering online, please contact the Estate.
T 08 9756 5000
E club@vassefelix.com.au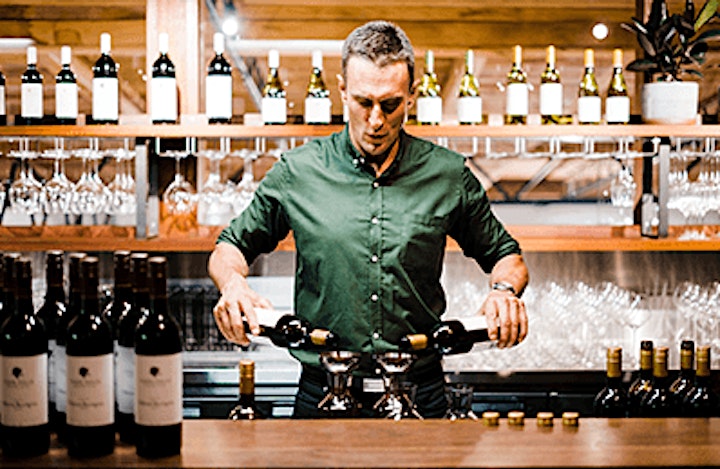 Evan's Decanting Tips
1. Stand the bottle upright before decanting so the sediment may fall to the bottom.
2. Pour the wine steadily into your decanter, fast enough to allow a steady stream without causing excessive bubbling of the wine. Stop pouring when the sediment reaches the neck of the bottle.
3. Allow the wine to breathe in the decanter, this can mean anything from a couple of minutes to perhaps one hour. Discretion is advised with older wines (20 years or so) so as to not aerate the wine too much.
4. Taste the wine and watch it come to life!
Webcast Platform - Zoom - Download Zoom on Your PC, Mac or Phone
We will be using Zoom for this Webcast. Please make sure you download Zoom at:
Step 1: https://zoom.us/support/download 
Step 2: Follow the steps of the setup.
If you need more information about downloading Zoom go to:
https://support.zoom.us/hc/en-us/articles/201362233-Where-Do-I-Download-The-Latest-Version-
How to Join and Participate in a Webinar - Zoom
For more information go to: https://support.zoom.us/hc/en-us/articles/115004954946-Joining-and-participating-in-a-webinar-attendee-