Description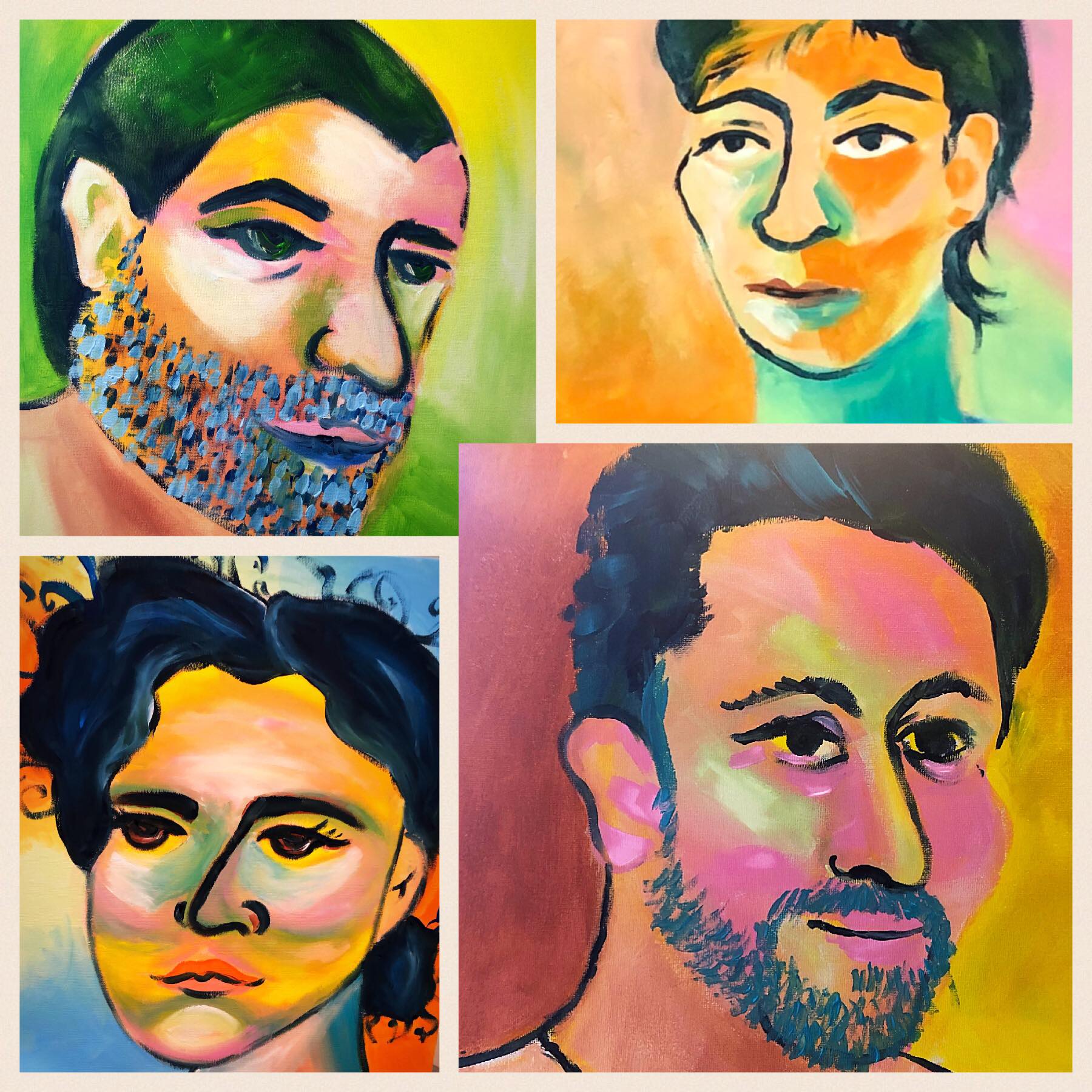 EVENT IS NOW SOLD OUT!!! THERE ARE STILL TICKETS FOR RICHMOND AT THIS LINK
BOOK NOW!
Are you searching for a fun, engaging way to spend Valentine's day with your special someone? Look no further than Painting Partners, a social art class where students paint beautiful portraits of their partners.
Don't feel super artistic? No worries, our class is designed for artists of all levels, and our instructors will provide step-by-step directions for creating a featured portrait. Whether you're a beginner or professional, this class is a great way to connect through creating. So get into your creative groove and study your partner's face--our instructors will help you capture their unique features in a wide array of colors and shapes.
We provide acrylic paint, brushes and other important tools to help you create your masterpiece. Food and wine will be available for purchase, ensuring a relaxed and comfortable atmosphere. Spend a romantic evening with your partner laughing and exploring your creative side. The love will flow over your paintings, and you'll have beautiful portraits to enjoy for a life time.
This class is also a great gift for that special couple in your life. Nothing makes a more unique engagement present or holiday gift than a painting class. Love will be in the air while you're painting and learning with the Paint for Fun team. Our team lives and breathes the Melbourne art scene, and we're excited to bring that culture to you this Valentine's Day. The class is designed for romantic partners, so registration is for couples only. Seats fill up quickly, so be sure to reserve your spot soon.
Organiser of Valentine's Day Couple Painting Class - Painting (your) Partners in Fitzroy
Our ethos at Paint for Fun is "art made easy". We're all about a relaxed class environment where you can eat, drink and chat, while letting your inner artist unfurl.
You'll learn to paint alongside a professional artist, and leave with an artwork you'll love (we bet you'll be so chuffed you'll end up showing all of your mates).
No experience is necessary: you just need to be up for trying something new!
At Paint for Fun we believe that everyone has an artist aching to be unleashed! We use acrylic paints and provide everything you'll need to develop your masterpiece.
Events last roughly two hours, at the end of which you'll take home your new artwork. Seriously, you're gonna be amazed by what you can do! Please arrive at 6:45pm for events beginning at 7:00pm to give yourself time to find a space, and grab a beverage and a bite to eat.