V2 Conference 2013

Friday, 8 November 2013 from 8:30 am to 4:00 pm (AEST)
Event Details
V2Conference 2013
INNOVATION - TECHNOLOGY - EDUCATION 
One day conference at the State Library QLD on Friday the 8th of November. (with optional additional masterclasses on the 7th).  This conference is designed to keep you on the cutting edge of educational technology and techniques for flexible delivery.  
Speakers (Program Now Available)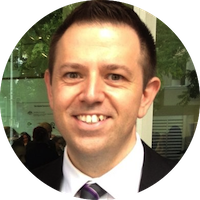 Nathan Beveridge 

ICT Training & Classroom Technologies Specialist at St Aidan's and St Margaret's Anglican Girls' Schools   


Presentation: Bananas About STEMx - Applications of fruit and high technology in 21st century learning.   

For over a 100 years Australian hobbyists have been tinkering with home-brew electronics and learning through experimentation, with many STEM geeks learning to solder at the kitchen table while trying with varying levels of success to construct Dick Smith kits or amateur radio projects. This spirit of tinkering and hands on learning through experimentation is alive and well in 2013 but is much more accessible (and safe!) for teachers to implement in their classrooms and with extra-curricular groups.
Heard about Arduino, MaKeyMaKey, 3D Printing or Wearable Technology and wondered what all the buzz is about? Wondered if you and your students might be able to learn how to design, construct and program 'real' electronics and invent stuff? Do you have some 'techy' students that you would like to get started on some extended independent projects and are looking for resources? Wondering what bananas could have to do with electronics? This session is for you!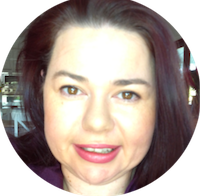 Kristy Smith

Senior Educational Consultant TAFE Qld
English Language and Literacy Services (TELLS)  


Presentation: Cherbourg Mojo  

This year Kristy project managed Cherbourg Mojo, a 10 week mobile journalism training program in the small aboriginal community of Cherbourg, 250 km from Brisbane.  A Mojo (Mobile + Journalist = MoJo) is a reporter who files digital stories from their community using portable technical tools such as smartphones. In this case the iPhone 5 and a special production kit designed for the iPhone 5 and professional-standard app was used for filming, editing and publishing MoJo stories. You'll get a chance to have a sneak peak at the doco, Cherbourg Mojo Out Loud, and see how this contextualised literacy project moved a community and changed some young lives for the better.

Kristy works with for TAFE Qld English Language and Literacy Services (TELLS) whose students include adult migrants, refugees and Australians who do not have the language, literacy and numeracy skills to function adequately in our society or gain sustainable employment. A major focus of Kristy's role is to provide technology professional development (in particular mobile learning and digital literacy) for teachers working with these cohorts across TAFE Institutes in Qld with the intent of making LLN learning more attractive and engaging.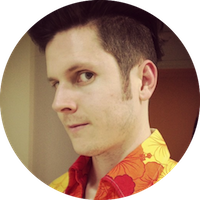 James Croft  
Owner Go Make + Founder: Reckoner
Presentation: Building and Selling: Micro-Courses
Ever wanted to learn an new skill and ended up at YouTube? We've all had that impulse to get a fast start by watching self-authored videos from experts, home handymen & bedroom guitarists. But what if you're the expert? Can you make money from it? In this session, we'll break down how to record, publish, (and most importantly sell!) your skills-based short course in 2013.
James Croft is an ed-tech user experience specialist, and has been helping build technology around learners in the VET sector for over 7 years. He has spent time working with TAFE Queensland, private RTOs, and skills advisory organisations, developing curriculum built from the ground up for the post-PC world.  Now an ed-tech freelancer, he works nationally in consulting, training and building learning products for Go Make. He's also the managing editor for Reckoner, a technology culture site & podcast.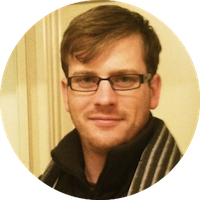 Peter Sercombe  
 Coordinator of Digital Integration: Groves Christian College 
Presentation: When Schools Inhibit Education: Digital Repression vs. Digital Citizenship
This engaging presenation is about the journey from digital repression, where Internet filters and technology-averse paradigms inhibit learning, to digital citizenship, where blocks are lifted, students are invited to utilise social and other online media, and true learning begins. 
Peter has been involved in a 1-1 laptop program rollout, installation of interactive projectors throughout the college, and various professional development initiatives to bring learning into the modern era.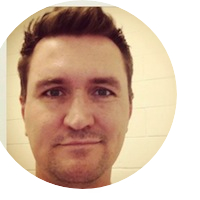 Dale Rankine  
Mobile & Digital Technologist
Presentation: We Welcome Our New Mobile Overlords
Dale has been a part of the Australian digital industry for over 16 years as a designer, developer, manager, entrepreneur, trainer and evangelist.
He is recognised globally as a specialist in product design, marketing, user experience and strategy for consumer and enterprise mobile platforms. His warm and engaging presentation style has seen him become a regular speaker and trainer at events locally and around the world for the likes of Apple, Adobe, Vodafone and Nokia.
 
Dale's passion, deep subject knowledge and hands-on experience has been central to assisting numerous organisations and brands in the strategy and planning, design, development and launching of new mobile and digital applications and experiences.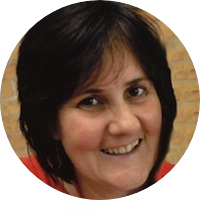 Natalie Denmeade
Project Manager The Klevar Group P/L
Presentation: Technology to implement Games and Gamification: Web 2, LMS, Tin Can API & Augmented Reality
Natalie has found her niche in life is a combination of her technology skills and her passion for education. Her areas of interest are Moodle LMS, Gamification, Mobile Computing, Web Technologies, Google Apps and Indigenous Perspectives. She has recently managed two National VET Strategy projects that push the boundaries of technology and mobile learning.

In these projects Gamification elements are used to motivate learners and explore how e-Assessment tools can transform traditional Assessment methods. Natalie is currently working with Klevar Pty Ltd - a learning, development and technology company.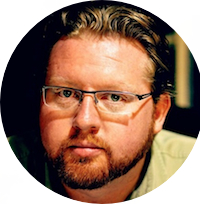 Timothy Klapdor  
Innovation Technology  Officer & mLearn Project Lead
Presentation: Build. Measure. Learn. Rinse. Repeat.
This talk will cover some of the issues involved in the design, development and implementation of new and innovative technology in the education sector. Framed around the work done in the mLearn Project at Charles Sturt University it will cover the processes used to challenge the paradigm of institutional projects and the lessons learnt form the process. From adopting an agile approach to 'working out loud' to developing communities of  practice, Tim will share not just his experiences, but his insight on how we can work smarter and produce better outcomes.
Tim Klapdor is a self described Expert Generalist with a background in graphic design, multimedia and web development. He spends his time making, thinking, helping, supporting, designing, training and advising on technology, its implications and use in learning and teaching. Currently an Innovation Technology Officer and Project Lead at Charles Sturt University he has held a variety of roles relating to the implementation, development and production of eLearning resources and systems.
______________________________________________
The V2Conference is designed for educators with a passion for using technology, including teachers, public and private RTO staff, Higher Education and Library staff, L&D, eLearning developers. 
Book Now:
Option 1: November 8th Full-Day $240.00 - Only 200 places available.
Option 2. November 8th Full-Day $200.00 - Early Bird *Closes Sept 1st *(now closed)
State Library QLD (Lunch provided, Public Transport Encouraged)  
Venue Site: http://www.slq.qld.gov.au/about/visit
Need a place to stay?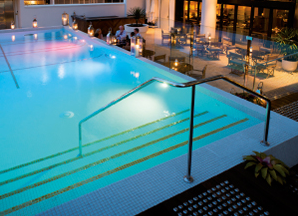 There are many places to stay around the Brisbane CBD.  We recommend Rydges Southbank as close to the venue an night life of SouthBank which now has a huge range of bars, restaurants and more.  

The SLQ venue has easy access from both Roma St CBD and SouthBank parklands or WestEnd.  

CityCat ferry services from Southbank can also give you access to many parts of Brisbane.  
http://www.rydges.com/accommodation/brisbane-qld/brisbane-cbd/welcome/ 
Brought to you by V2Training  
*Certificate of attendance provided on request
Official Tag #V2Conf 
Any Questions? Please email admin@v2training.com.au 
When & Where

State Library Qld (SLQ)
Stanley St
South Brisbane
Brisbane, QLD
Australia

Friday, 8 November 2013 from 8:30 am to 4:00 pm (AEST)
Add to my calendar
Organiser

V2Training provide staff training, consultancy and development in social media, elearning and web design. 
V2Training is proud to host V2.OPS Webinars and this years V2Conference in QLD.  
For more information about V2Training contact us admin@v2training.com.au and visit our website v2training.com.au