UX Rescue's first meet up is here! Learn tips and tricks, exchange stories and hear about our speakers journey into landing a job in UX.
About this Event
UX Rescue's Landing a Job in UX Series (Part 1)
Episode: How I Landed my First UX Job
Oct 30 6pm (PDT) 10th Sat 2am (BST)/ Oct 31 Saturday 12 pm (AEST)
We will explore how:
To break into UX if you are coming from a different industry and you want to pursue a human centered design career!
How job interviews are like for digital roles
How you can present yourself better to recruiters/hiring managers (especially if you're new and just changing industries)
Skills you can highlight, what you can do now to build up your portfolio and knowledge
We will be joined by Alexa Yu (USA), Katrina Li (AUS), Denise Tan (AUS) and Kriti Bajaj (AUS). All are current UX/UI/CX designers who have upskilled their career and have changed their industry to digital! Learn from our all rounded speakers working in different tech fields-- in house, agency, and consultancy.
We hope their stories will inspire our community to keep on pushing towards their career growth!
Agenda
15mins Introduction - UX Rescue: who we are, what we do
20 mins Panel sharing
10 mins Q&A
5 mins Closing remarks, Announcements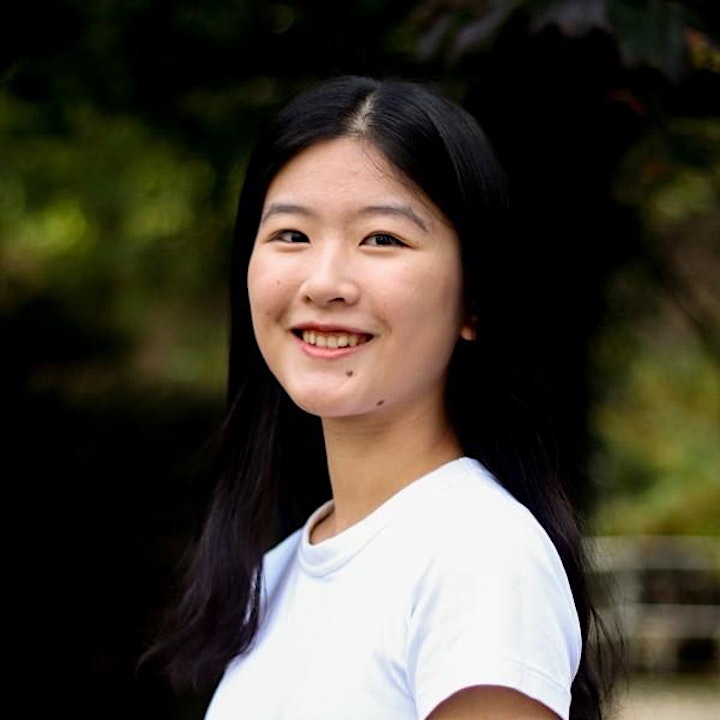 Yu (USA)
Yu is a user experience designer who graduated from Carnegie Mellon University, Human-Computer Interaction Institute this year. She currently works at Vestwell - a New York City-based Financial Technology startup. Her intro is as short as her name.
https://www.linkedin.com/in/yu-alexa-zhao/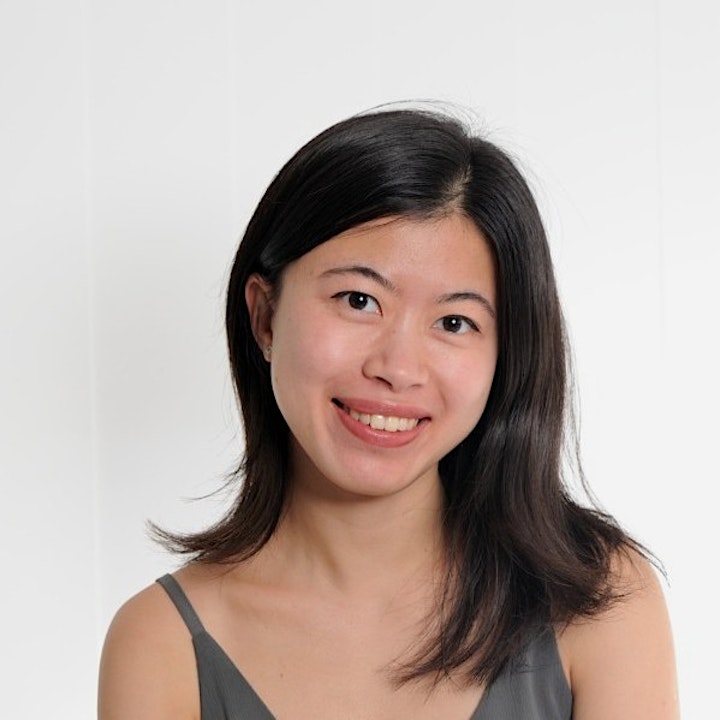 Katrina Li (AUS)
Katrina is a UX Designer with a background in financial risk management. After completing a bootcamp at Academy Xi, she joined MYOB, an Australian based accounting software company. She has now discovered the joy of working in software and loves every moment of it.
https://www.linkedin.com/in/katrinali/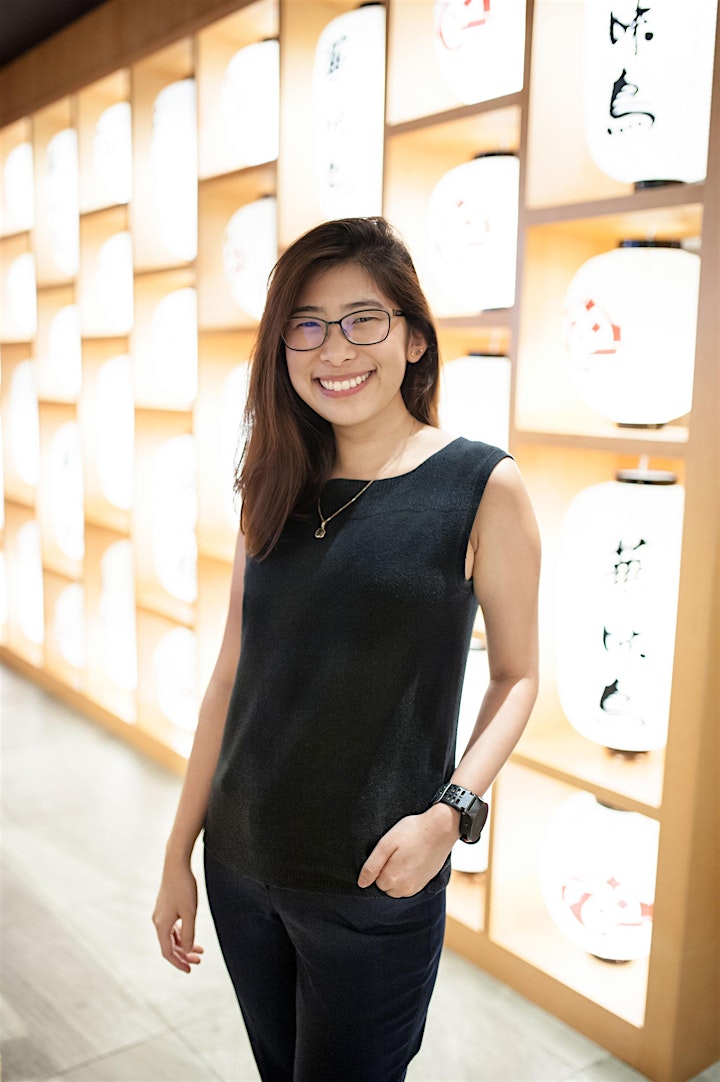 Denise is a UX/CX experience designer currently working at Elephants can dance — a data driven digital agency based in Sydney. Fun fact? She graduated with management and chemistry and was working as a food technologist-- smelling, tasting, innovating food for a living. Eventually, she made the switch to live her passion for human centered design.
https://www.linkedin.com/in/denisedtan/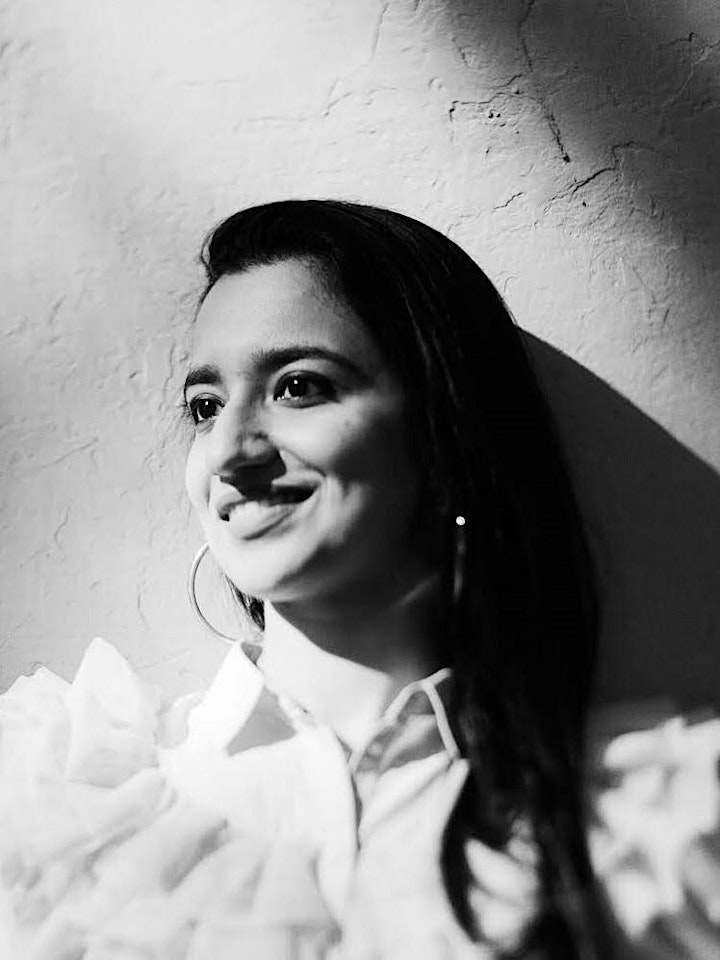 Hosted by Kriti Bajaj (AUS)
A human-centred designer, Kriti is currently freelancing as a Design Consultant with organisations across London, Melbourne and New Delhi. She branched out from Architecture to Design with her Masters degree from University of New South Wales, Sydney. Kriti also enjoys doodling and illustrating for effective visual communication.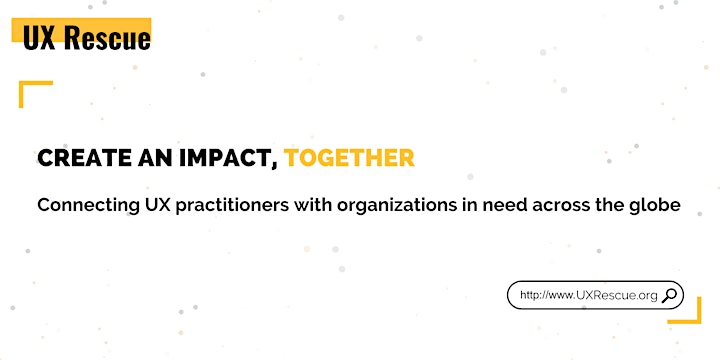 We are keen to see you all there! Don't forget to RSVP :) If you're feeling generous, hit us up and shout a coffee to keep this community growing.
All proceeds will be given to UX Rescue's social impact partners and help them further their cause. Our work is supports a number of NGOs and organisation causes for environment, women and youth empowerment, wildlife conservation, poverty and more!
UX RESCUE - who we are, what we do
Our story
We're a huge believer in the potential of experience design work.
UX practitioners are problem solvers equipped with empathy. That's the belief that started UX Rescue.
There are so many problems out there ready to be solved. UX Rescue is here to provide a chance to create social impact by connecting practitioners to organisations in need.
Who we are
We are a diverse global community of UX professionals driven by social impact design.
Led by the same beliefs, we are driven by the desire to lead change. Our mission is to empower UX professionals to grow, learn, and network while designing solutions with real social impact.
What we do
We are united by our shared commitment to advocate social equity. We partner and collaborate with purpose driven organisations and design solutions to scale their impact.
Our services include:
Digital product design (website, app)
Strategy (customer experience and service design)
User testing and research
Discovery workshops
User interface design
Visual design, branding
Visit us at www.uxrescue.org to join and know more!