UTS Falun Dafa Qigong and Reading Group

Friday, 9 December 2016 from 6:00 pm to 9:00 pm (AEDT)
Event Details
Falun Dafa UTS welcome you to join us for our weekly qigong and reading group on Friday nights. We start off on the Alumni Green in good weather, then move indoors. We will be in Building 10, Lv 2, Rm 410. If you need assistance finding us, please call Melanie at mob0430 196 283
Falun Dafa is an ancient Chinese spiritual practice for the holistic uplifting of mind and body. It teaches Truthfulness, Compassion and Forbearance and has touched the lives of people in over 80 countries around the world. Benefits of the practice include:
- Increased energy and vitality
- inner harmony and spiritual growth
- answers to the meaning of life 
Come and try it for yourself! No experience necessary, all are welcome.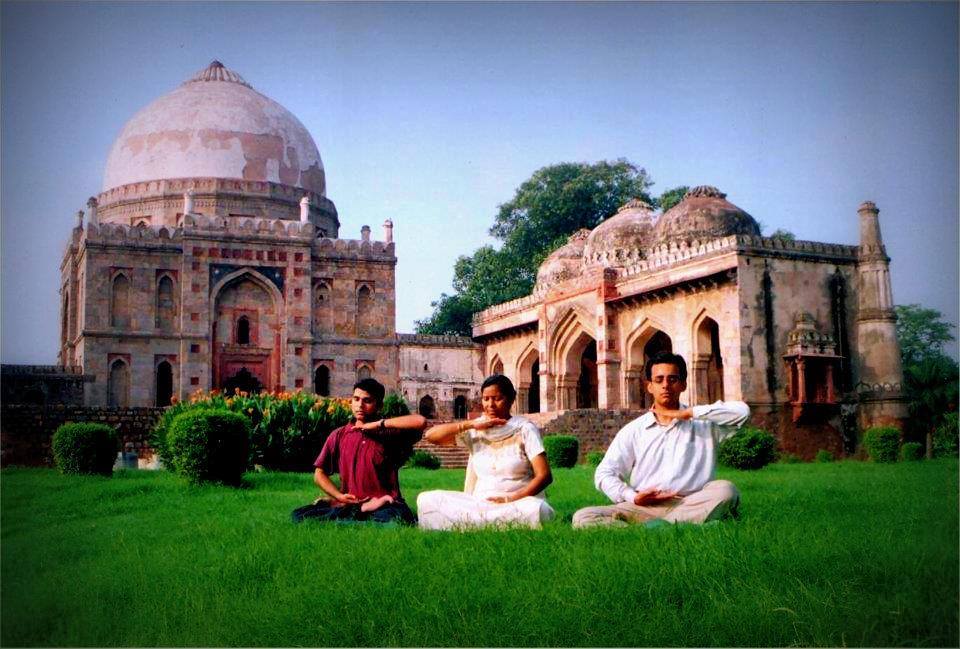 During the class, for Body, Mind, Spirit
Alumni Green 6-7 pm: Learn the 5 simple Falun Dafa exercises
Building 10 7-9 pm: Group reading of Zhuan Falun (Turning the Law Wheel), the teachings of Falun Dafa. Discover how Truthfulness, Compassion and Forbearance can be guiding principles in your daily life. You can also learn at home in your own time: www.falundafa.org
We finish the night with some sharing of personal experiences.
Feel free to come and go as needed, we understand that you may not be able to attend for the whole class.
 About Falun Dafa
In our busy modern world, Truthfulness, Compassion and Forbearance has provided millions of people around the world with a comprehensive system of guidance to approach daily life. These are the core principles of the ancient spiritual practice called Falun Dafa (the Great Cultivation Way of the Law Wheel), also known as Falun Gong (like Qigong). Falun Dafa has benefitted many people of all ages and walks of life. It provides relief from stress and anxiety, at the same time increasing energy and vitality. The practice started in China and was hugely popular due to its ability to catalyse an individual's spiritual growth, and has since spread to over 80 countries.
Falun Dafa activities are always FREE of charge.
www.falundafa.org | falundafaunsw.wordpress.com | @falundafaunsw
When & Where

University of Technology Sydney
Alumni Green AND
Building 10, Lv 2 and Room 410
235 Jones Street, Broadway, NSW 2007
Australia

Friday, 9 December 2016 from 6:00 pm to 9:00 pm (AEDT)
Add to my calendar
Organiser
We are people in Sydney and NSW who practise Falun Gong (aka Falun Dafa) and wish to share the benefits of this peaceful cultivation practice of mind and body. Falun Gong teaches Truthfulness, Compassion and Forbearance and all activities are free of charge.