Location
CLARENCE PROFESSIONAL SERVICES
65 York Street
SYDNEY, NSW 2000
Australia
Description
Join Us at Clarence Professional Services for Complimentary Drinks!
Why Advertise When You Can Publicise?
Jules Brooke, founder of Handle Your Own PR, www.handleyourownpr.com.au, firmly believes that PR gives you more 'bang for your buck' than advertising. She knows what she is talking about as she also runs a PR agency called Handle Communications. In this talk she will tell you how PR works when you have exclusive products, what you need to get together, how to write a media release – and she will give you some ideas for your own, when and how to follow up with the media and more.

This talk is perfect for anyone who has a business or personal brand, with unique or exclusive products and services, they would like to get free publicity for.

Jules will also be giving away a voucher for $100 off any of the media contact lists on the site to everyone who attends.

About Jules

www.handleyourownpr.com.au is a DIY PR website where you can buy up to date media contact lists, DIY PR packages, coaching and media release writing. In fact, everything you need to run your own PR campaign.

The site also has a huge amount of information, tips and examples about what you need to get together first, how to approach the media and when, and how to follow up with journalists that haven't responded. Jules Brooke is the owner and her PR agency, Handle Communications, has specialised in the parenting and lifestyle sector for many years now so she understands how to get coverage in the lifestyle media.

The Handle your Own PR media lists aren't limited to the lifestyle media though - she has over 80 different lists covering everything from beauty to fashion, news to cars, parenting and home media and everything in between.


Jules is passionate about teaching businesses like yours how to get publicity for a fraction of the cost of advertising.

Connect with Jules:
Website: Handle Communication

~~~~~~~~~~~~~~~~~~~


*** Men welcome too!! *** A not to be missed event!!

Event Starts @ 6.30 pm ::
6.00pm arrival so you can find a seat, grab a drink & meet fabulous people
Check out the tweets, posts & pics from last year here on Storify.
Please note: Social Media Women is held on the 2nd Tuesday of every month February - November.


Register here for our 9 September event

Date: Tuesday 9 September 2014

Time: 6:00pm - 8:30pm

Venue: Clarence Professional Offices

Level 11, 65 York Street, Sydney, NSW, 2000
*** Men welcome too!! ***

Meet amazing women and men as well as discussing
the ever changing world of social media.

The open discussion about social media is one of the best parts of the event. So bring your social media questions for the group to answer.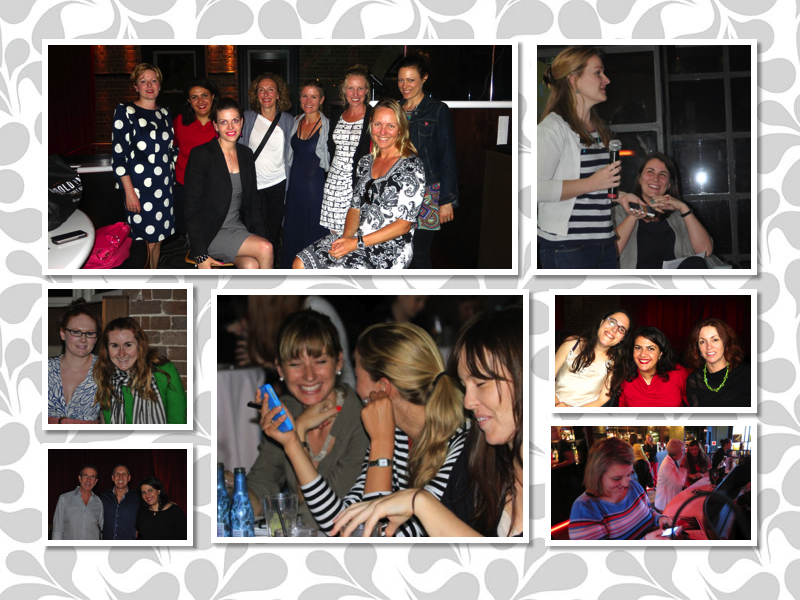 Please note: Photographs are taken at the event. These photos are posted online & are used online & offline at the organiser's discretion.
~~~~~~~~~~~~~~~~~~~


~~~~~~~~~~~~~~~~~~~


THANK YOU!
I can't run these events without your help! A HUGE Thank You to:
Photos: Judith Cantor
~~~~~~~~~~~~~~~~~~~


CLARENCE PROFESSIONAL OFFICES
Thank you to our venue sponsors!!
We couldn't hold the events without them!
Clarence Professional Offices we offer the flexibility of serviced offices in a prime Sydney CBD location with a support team of seasoned professionals on hand if you need them. Our virtual offices are perfect for work at home professionals - with everything you need from receptionists to bookkeeping and occasional boardroom facilities.

The Clarence Professional Office approach to serviced and virtual offices is unique, warm and welcoming and delivered with uncompromised professionalism. We empower our clients with state of the art technology and the ability to actively network amongst each other to drive business results.
Level 11, 65 York Street, Sydney, NSW, 2000
www.clarenceprofessionalgroup.com.au
p: 02 8215 1500
~~~~~~~~~~~~~~~~~~~