Description
How to use empathy in the creative process.


Why is empathy so important?
Empathy is at the core of design thinking, lean and human centred innovation because if allows you to understand and empathize with your users, clients and customers to be able to provide exactly what they want and when they want it. By using empathy in the design of your products, services and communication you de-risk your business, build greater relationships and innovate.


What is the workshop about?
It is about doing hands-on work and building an intimate network. It's about giving leaders like you the tools and confidence to make your life and organisation better and creating a safe space for you to develop your creative thinking and strategic skills to face the variety of situations you encounter every day.
Meet your facilitator

Marisol Miro Quesada, Coinventa's creative director, a practitioner and coach of design thinking, lean and customer centered innovation. Marisol's goal is to get you to say after the session "Wow! Accessing my creative potential wasn't that difficult after all!"



Who should attend?
Managers, executives, leaders, entrepreneurs, designers, strategists, innovators. If you are constantly thinking how to become a more resourceful profesional this is for you.
What past attendees say about the event
'A gentle but quite deep exploration of how to creatively challenge ourselves and others'.

'Very thought provoking, challenging me in a great way'.
'Great content. Can apply to life and business easily!'.
'Thank you for the tea and food. A lovely welcoming touch.'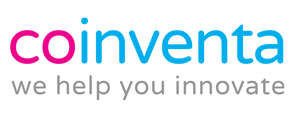 Meet the organiser

Coinveta is a small consulting, training, coaching and events firm. We are experts at teaching teams how to use creative thinking to tackle the most pressing challenges they face at work and in life. No matter the industry we will facilitate awesome sessions to develop strategies, product and service design, process improvement, building design, social impact initiatives, you name it and we are in! Through our work helping organisations apply creativity to solve problems and tackle challenges we often get asked: 'How can I keep myself ahead of the game?" or "How can I unlock my team's creativity?' Inspired by these questions we have developed these monthly workshops that will explore and apply tools for creative thinking to your own life and work challenges.
Venue and Catering
The room is located at ground level of the Hobart North Uniting Church. Access is directly from the side pathway next to the little corner plaza. Vegan and gluten free morning tea will be served.