USC OT Research Conference 2019
About this Event
You are cordially invited to the University of the Sunshine Coast Occupational Therapy Research Conference 2019.
The conference is an exhibition of the research works completed by Honours candidates during the 3rd and 4th years of their occupational therapy studies. Student and practice educator awards, and staff research will also be featured.
The conference is a chance for local practitioners, healthcare consumers, researchers, academics and students to connect over a common goal; enhancing the occupational therapy knowledge base and translation of knowledge to practice.
The conference features a long oral paper stream for students completing the Honours Research pathway and Masters / Doctoral candidates and a poster display for students completing the Honours Project pathway.
A light dinner (pizza) with refreshments is sponsored by Occupational Therapy Australia.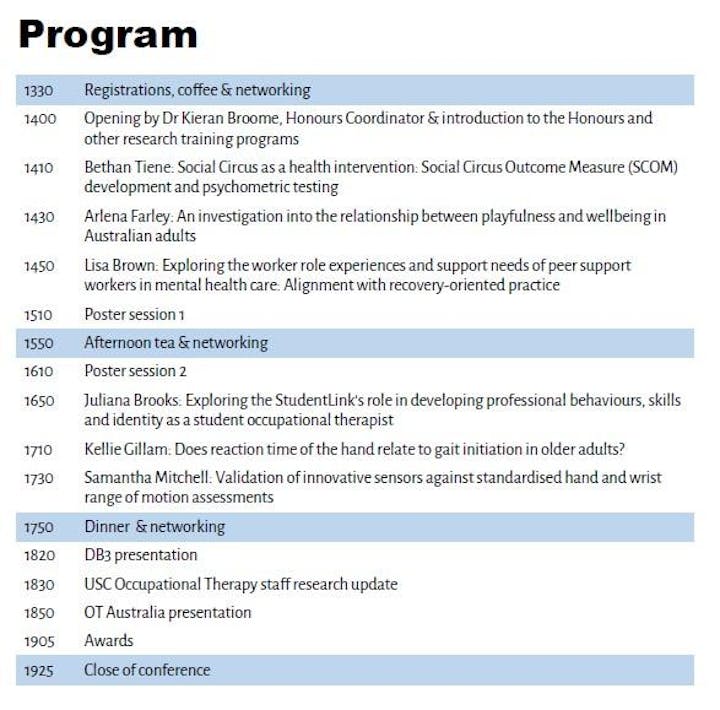 Poster session 1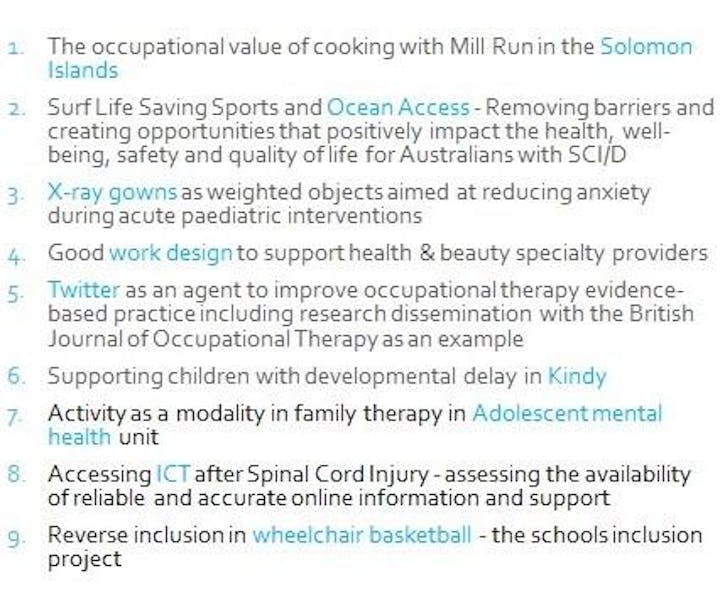 Poster session 2