Description
*** THIS EVENT IS SOLD OUT ****
(You can still join the waitlist and we will let you know if a ticket becomes available.)
Over 5 weeks this course will provide you with a thorough grounding on the steps you can take to be more self sufficient by applying the 12 permaculture principles. This is second module of our Urban Permaculture series run in conjunction with Permaculture Sydney West. (You do not have to have completed the first module to participate in this one).
With a mix of theory and hands-on activities you will learn how you can apply permaculture principles to create a more resiliant, self-sufficient, and sustainable lifestyle.
Each week we will cover a different topic allowing you to build your knowledge and start applying what you have learnt on the course in your own home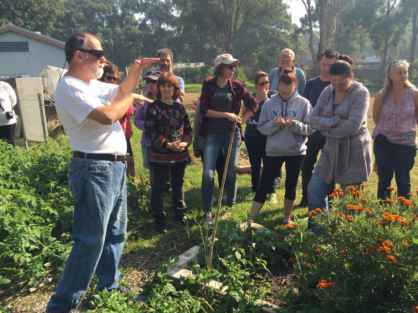 Week 1 - Growing fruit in small spaces & Natural pest control - Saturday 1 October 2016
Why and why not?

Planning; designing a fruit calendar; soil water and sunlight; some research.

Small fruit garden: dwarf varieties; stacking; vertical fruit gardening; fruit tree circle; fruit salad. tree; multiple fruit trees in one hole; pruning; integrated fruit plantings; containers.

Identifying pests: flying, crawling, boring, life cycle, evidence.

Plants: companion planting.

Prevention: soil, companions, predator habitats, spacing, rotation.

Intervention: Inoculants, traps, bait, repellents, garden hygiene, life cycle interrupts.

Organic disease control.


Week 2 - Chickens and other animals - Saturday 8 October 2016
The role of animals in your gardens and homes.

Chickens: breeds, selection, feeding, housing, health, needs, yields, protecting your garden.

Attracting beneficial birds: types of birds, feeding, accommodation.

Attracting bees & other beneficial insects.

Habitat creation and plant selection.


Week 3 - Energy - Saturday 15 October 2016
Terms and concepts and Energy Auditing,

Reduce energy use: intelligent design, demand management, generation, efficiency.

Demand Management Strategies,

Home energy production: solar (case study: cooking w sun) wind, biomass, animal, evaporating water

Improving household energy efficiency : heating and cooling, hot water, appliances, refrigeration, lighting; cooking (Case study: cooking with stored heat).

The way forward
Week 4 - Water - Saturday 23 October 2016
Water management and irrigation: water wise fruit, veg & herbs, Water wise pots, Irrigation terms Factors affecting water requirements, irrigation methods, Greywater

Water collection /storage: Where it goes, Options for reduction, how much rainwater? Rainwater storage, large, small & other options, Choosing site for your tank, rain water harvesting.

Water Audit: process and paperwork.

Water demand management: direct water use, reducing direct water use, water foot print, Indirect water use, reducing indirect water use.


Week 5 - Living Sustainably - Saturday 29 October 2016
Managing your waste: Packaging, toxic chemicals, appliances, clothes.

Waste audit and remediation strategies.

Hidden Costs of Consuming: the true cost of our lifestyle (environment and health).

Consumption audit and remediation strategies.

Black water: Toilets compost, biolytic, anaerobic, Humanure.

Sustainable Transport audit and remediation strategies.

Share your story. Changes as a result of this series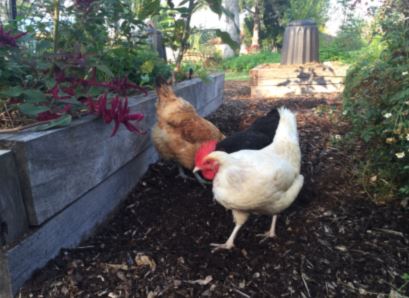 Students are expected to attend all sessions. There is couse fee of $50 (inc GST) for this workshop series. Please note: Unfortinately no refunds or partial fees are available if you are unable to attend one or more of workshops for whatever reason.
Bookings must be made online from this page. Please be aware that places are limited. If the couse sells out your name will be put on a waitlist and we will contact you if a place becomes available.
We also offer a number of FREE Sustainable Living Workshops for those people looking for a no-cost alterative. Visit http://sustainableblacktown.eventbrite.com/ to see upcoming workshops and events.