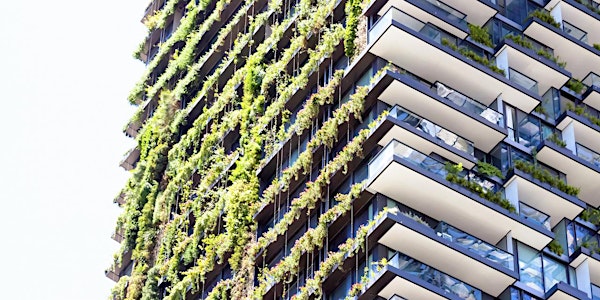 Urban design within limits: design led planning for adaptation and mitigati...
Location
Lecture Theatre 1040
Abercrombie Building
Darlington, NSW 2040
Australia
Description
In an event co-presented by The Sydney Environment Institute, Greater Sydney Commission Environment Commissioner Rod Simpson will be joined by Civil Engineer and University of Sydney Associate Professor, Abbas El-Zein and adaptation research affiliate Lissette Collins on a panel to discuss how defining and 'working-back' from environmental limits might lead to a more distinctive and liveable built environment.
The program begins with a presentation from the winners of the recent Sydney Smartseeds Innovation competition http://www.smartseeds.org/ (Parneet Bhatia and Andrew Hooley (TfNSW), Raymond Wu (Ventia), Sama Akram (Urban Growth NSW).
Environment Commissioner Rod Simpson
Roderick Simpson is the Environment Commissioner for the Greater Sydney Commission, former director of the Urban Design and Master of Urbanism programs in the Faculty of Architecture, Design and Planning at the University of Sydney, and Principal of simpson+wilson, whose work ranges across architecture, urban design and strategic planning. In 2007 and 2008, as part of the SGS consortium, Roderick led the urban design and spatial planning for the Sustainable Sydney 2030 plan. He has worked for Commonwealth, state and territory governments on metropolitan and regional planning, as Manager of Urban Design for the Sydney Harbour Federation Trust, and has won a number of urban design and planning competitions, both national and international. For twenty years Roderick has been an active advocate of ecologically sustainable design principles. He was instrumental in the formulation of BASIX, the NSW Building Sustainability Index, and more recently worked with Kinesis on the development of PRECINX, a precinct-wide sustainability assessment tool for Landcom, which has received both state and national planning awards.
Associate Professor Abbas El-Zein
Associate Professor Abbas El-Zein has a BE in Civil Engineering from the American University of Beirut, Lebanon, an MS (with distinction) from the University of Southampton in the UK, an MS in Environmental Science from the ENPC in Paris, France and a PhD in Computational Mechanics from the University of Southampton. He joined the University of Sydney in 2004 and, prior to that, has lectured at the American University of Beirut and the University of New South Wales. Abbas is interested in problems of contamination and hydro-mechanical behaviour of saturated and partially-saturated soils, assessment of vulnerability to climate change, as well as the broad links between technology, poverty and environmental degradation in the developing world. He has published widely in these fields and has supervised, in addition to PhD students working on these issues, a number of Engineers without Borders honours thesis projects on water, sanitation and food security in Cambodia and Nepal.
Lisette Collins
Lisette Collins is a PhD candidate in the Department of Government and International Relations at the University of Sydney, specialising in climate change adaptation policy at the local government level across Australia. Her PhD research focuses on the prioritisation of sociopolitical concepts (education, vulnerable groups and mental health) in adaptation planning. The research involves the development of a unique database of adaptation plans from across the country which has been sought out by local government employees in New South Wales, Western Australia, and Victoria. She is also part of a research team which considers the relationship between vulnerability prioritisation and community consultation in local government adaptation planning.