Urban density, real estate investment and the Asia-Pacific region
Event Information
Location
University of Tasmania
Room 346, Level 3, College of Arts, Law and Education
Churchill Avenue
SANDY BAY, TAS 7005
Description
Overseas investors are sometimes blamed for Australia's escalating property prices and increasing real estate (un)affordability issues. However, a number of factors may mean that the demand will drop in coming years.
Using China as a case in point, Erika will highlight changes to the real estate regulatory environment and the likelihood of future Asian investment in the Australian residential real estate market.
Building on this, Erika will examine the reasons behind Asian investment in the Australian apartment sector in particular and showcase different cultural responses across the Asia-Pacific region to housing affordability, increasing population pressure and urban density issues. In doing so, the rights, restrictions and responsibilities attached to apartment living in various countries through the eyes of developers, strata-managers, owners, and residents will be highlighted.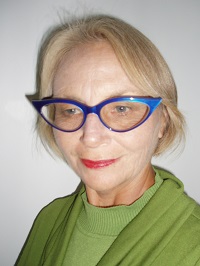 Dr Erika Altmann - Erika Altmann is a qualitative property researcher. She has worked on a range of property, housing and health related projects. Erika has particular interests in the management of commercial and residential body corporate and strata industry professionalisation. This includes issues of industry growth and education across cultures.
Date and Time
Location
University of Tasmania
Room 346, Level 3, College of Arts, Law and Education
Churchill Avenue
SANDY BAY, TAS 7005