URBAN DANCE WORKSHOP

Wednesday, 28 September 2016 from 9:00 am to 2:00 pm (AEST)
Event Details
We are back with our SCHOOL HOLIDAY PROGRAM!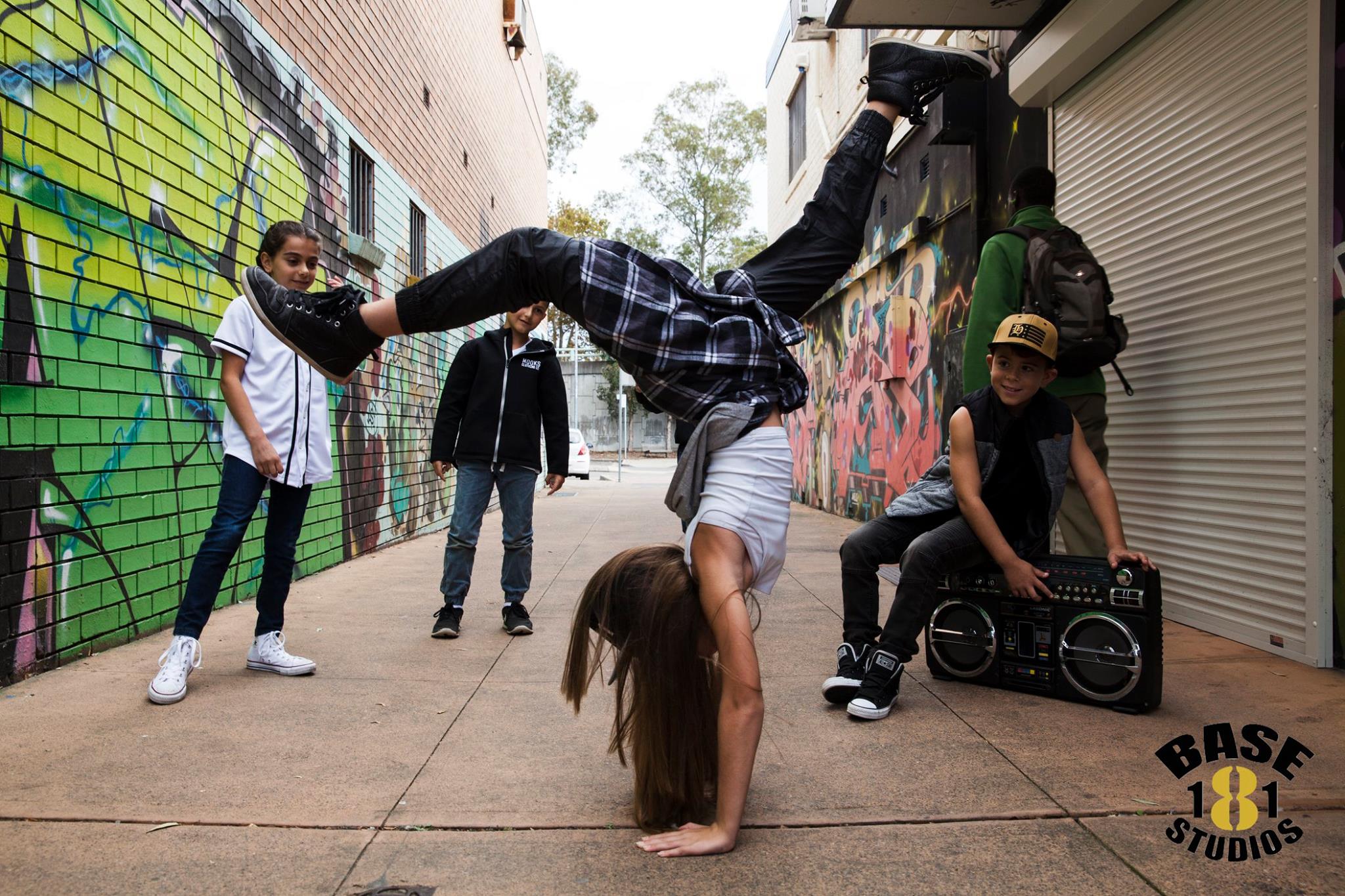 How does it work?

 BASE181 Studios runs school holiday dance workshops covering master classes in
BREAKING
HIP HOP
ACROBATICS
COMMERCIAL JAZZ
CYPHER JAM
WIth SPECIAL GUEST - JOHN from JUSTICE CREW teaching an exclusive masterclass at BASE181 STUDIOS!
The day will run from 9am - 2pm.
We are also offering an "After program option" with a pick up time of 4pm, for those parents who have work commitments.  
At 2pm we invite all parents & friends to a showcase of what the students have learnt during the day. 
All are welcome from Beginner - intermediate levels. Froms ages 5yrs-12yrs 
To Register & confirm your spot buy the tickets online via this link. Should you have any questions please email me on info@base181studios.com
www.base181studios.com
Dresscode: Dress in comfortable sport apparel. Sneakers for shoes. 
Please NO tiny shorts or mid drift tops as we will be doing lots of physical activity and learning tricks. 
 Learn about our Dance styles
BREAKING / BBOYING
Learn the knowledge & history of the street art breaking aka bboying. We cover the 4 main elements of breaking, including top rocks, footwork, power moves & freezes. DJ Kool Herc has stated the term "Breaking" was 1970's slang for "GETTING EXCITED" "ACTING ENERGETICALLY" & "CAUSING A DISTURBANCE" 
We use the breakbeats, showcasing musicality and skill. 
HIP HOP
Hip hop has changed over the years to incoporate many different styles. At BASE we teach a variety of styles with in HIP HOP, some of which are crowned FUNK Including popping & locking.  These are West coast styles which originated in the FUNK ERA. 
You will learn control, grooves, stage presence and the true technique of each "hip hop" Style. 
CYPHER JAM 
 The term Cypher refers to a jam session in which everyone contributes to the creative experience. When dancers cypher, you'll see each of them taking a turn in the centre of a circle, contributing a unique style, then resting. The center of circle is never empty and the energy of the cypher grows as the dancers push themselves into increasing levels of athleticism.
COMMERCIAL JAZZ
A Jazz style made popular by mainstream, commercialised imagery on TV, film and media. Commercial Jazz is forever changing to the latest of the dance scene. It is a stylised fusion of street funk, hip hop, pop and jazz as commonly seen in pop video clips. 
ACROBATICS
 Acrobatics is an extraordinary performance art-form that dates back many thousands of years, existing in one shape or another throughout most cultures right back to the ancient Greeks. Although usually associated with circus performance, acrobatics forms the foundation of many performing arts as well as sports due to its emphasis on poise and control. General acrobatic activities include floor tumbling, trampette, acrobalance & handstands. More advanced skills include gymnastics, flexibilty, strength training.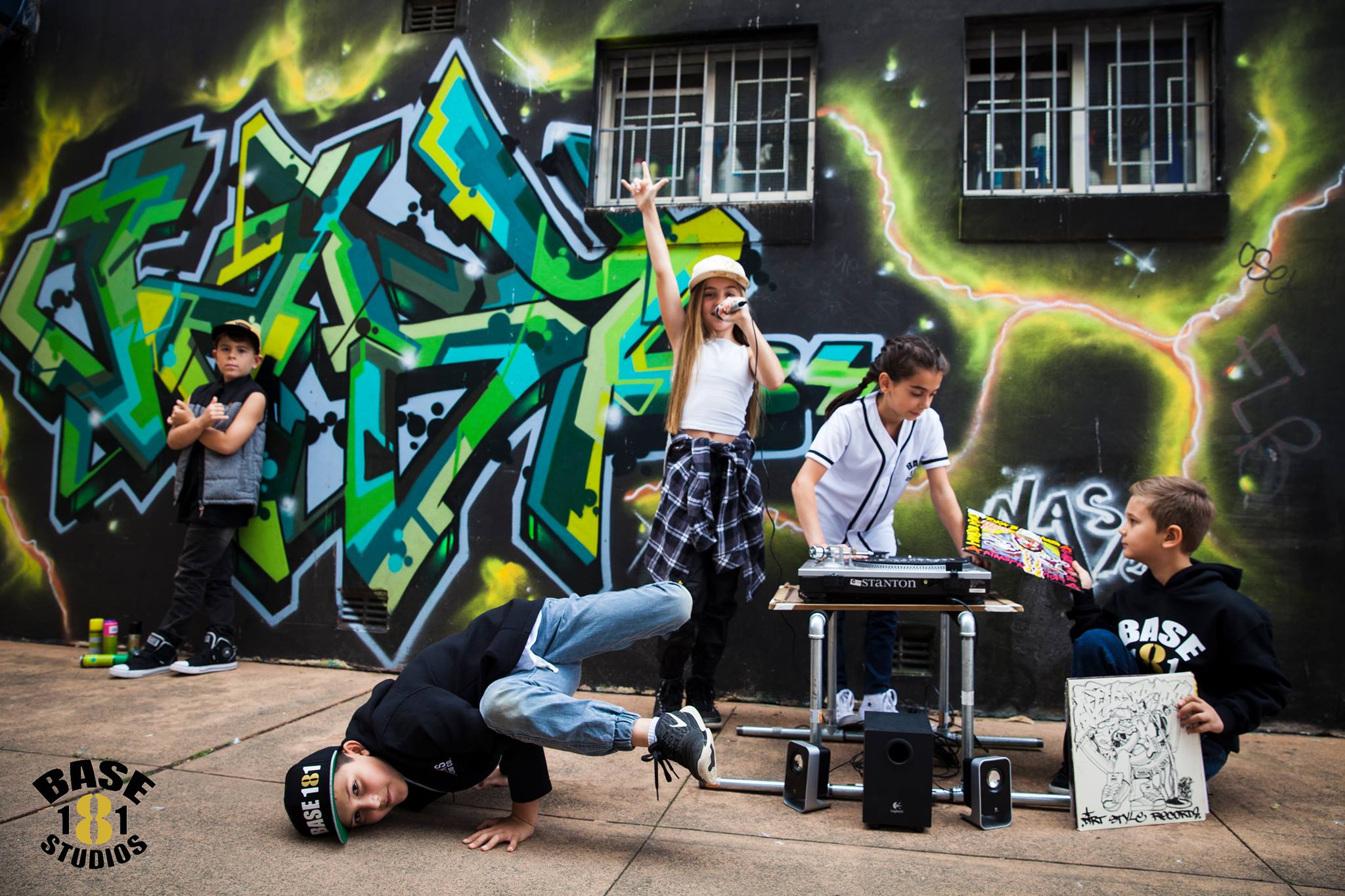 CHECK OUT PAST SCHOOL HOLIDAY WOKSHOPS!
When & Where

1 Rowallan Ave
1 Rowallan Avenue
Castle Hill, NSW 2154
Australia

Wednesday, 28 September 2016 from 9:00 am to 2:00 pm (AEST)
Add to my calendar
Organiser
Samson Smith is best known for being one sixth of the boys group Justice Crew as well as a qualified calisthenics coach. Chantal Curmi is a back up dancer to Aussie Celebs, a Personal trainer & pilates barre instructor. Together they have combined there passions of dance and fitness to create BASE181 STUDIOS. 
Base181 Studios is an organisation that host termly hip hop classes & school holiday workshop filled with fun classes taught by qualified teachers in there fields. It is an open environment where our young groups will gain confidence, learn new skills, knowledge of their bodies and connecting with other ambitious kids there age.  
---