Description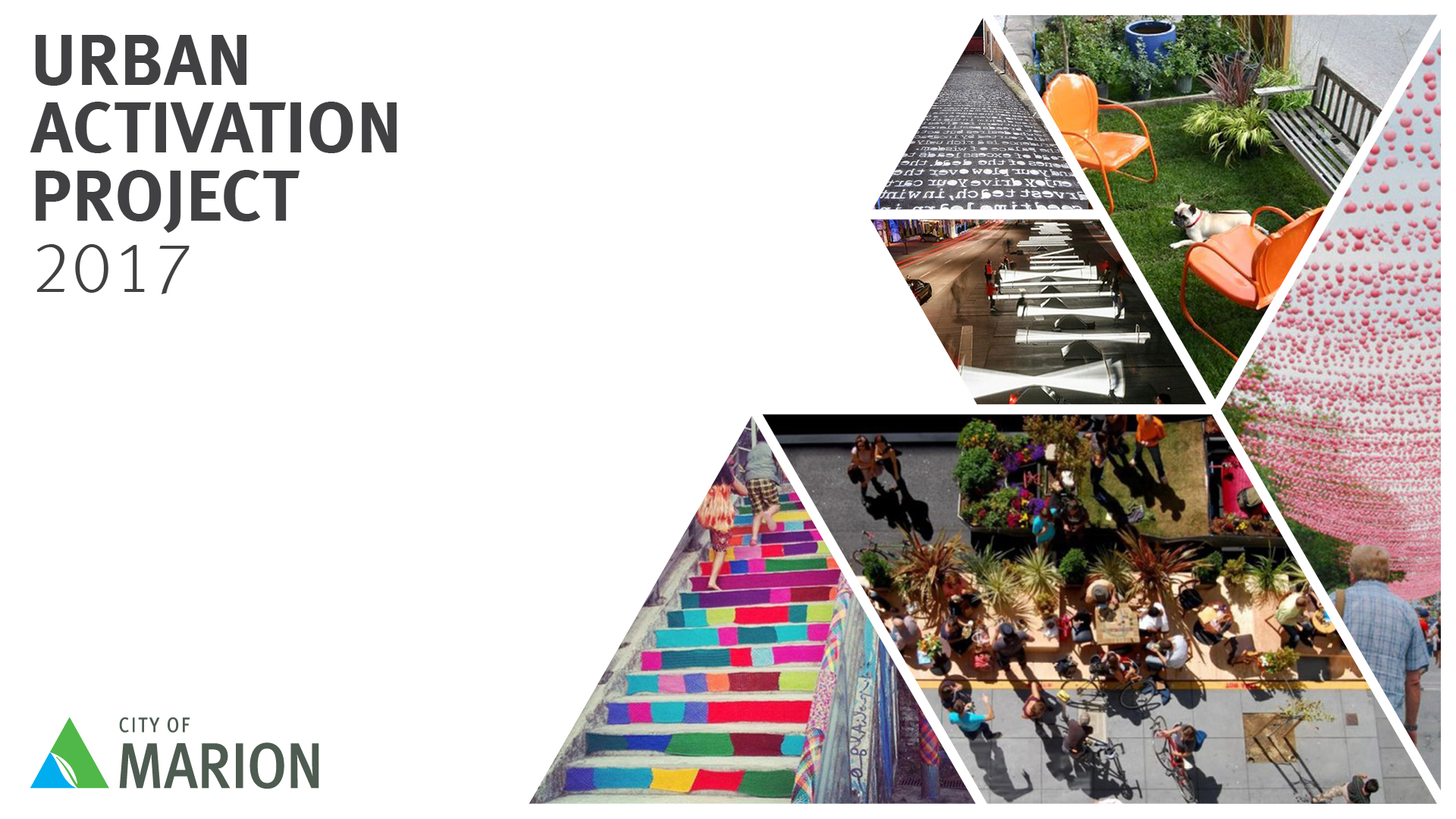 Do you think you need a place for people to sit? Do you think your verge needs greening? Do you think you can create a destination for people?
Then the Urban Activation Project is for you. The Urban Activation Project is worth $250,000.
The project must provide infrastructure that supports the activation of places, improve community amenity and attract markets / events. Examples of projects may include public art, community art, street furniture, lighting, community gardens, greenways, streetscapes, parklets, smart technology / smart city applications, environmental solutions, graffiti and crime prevention support, outdoor dining, bollards, etc.
Applications close at 3pm on 30 November 2017 and must be made to business.marion@marion.sa.gov.au .
Want more information or have questions? Come to an information session at Cove Civic Centre on Wednesday 27 September, Tuesday 17 October or Monday 13 November.