[Updated Workshop] Win More New Customers On Google For FREE
Description
Are you part of a local business struggling to bring in new customers through your website?

Do you only rely on word of mouth advertising?

Have the benefits of traditional marketing techniques plateaued in generating you new business?

Are you interested in becoming more effective and independent in the mysterious landscape of digital marketing and SEO?
Summit Web will be hosting a free workshop for interested businesses on the 26th of Oct where Chris Dinham, our resident SEO specialist will be discussing how professional service based businesses can begin to start optimising their own websites.
Chris talks about his upcoming presentation on this youtube video...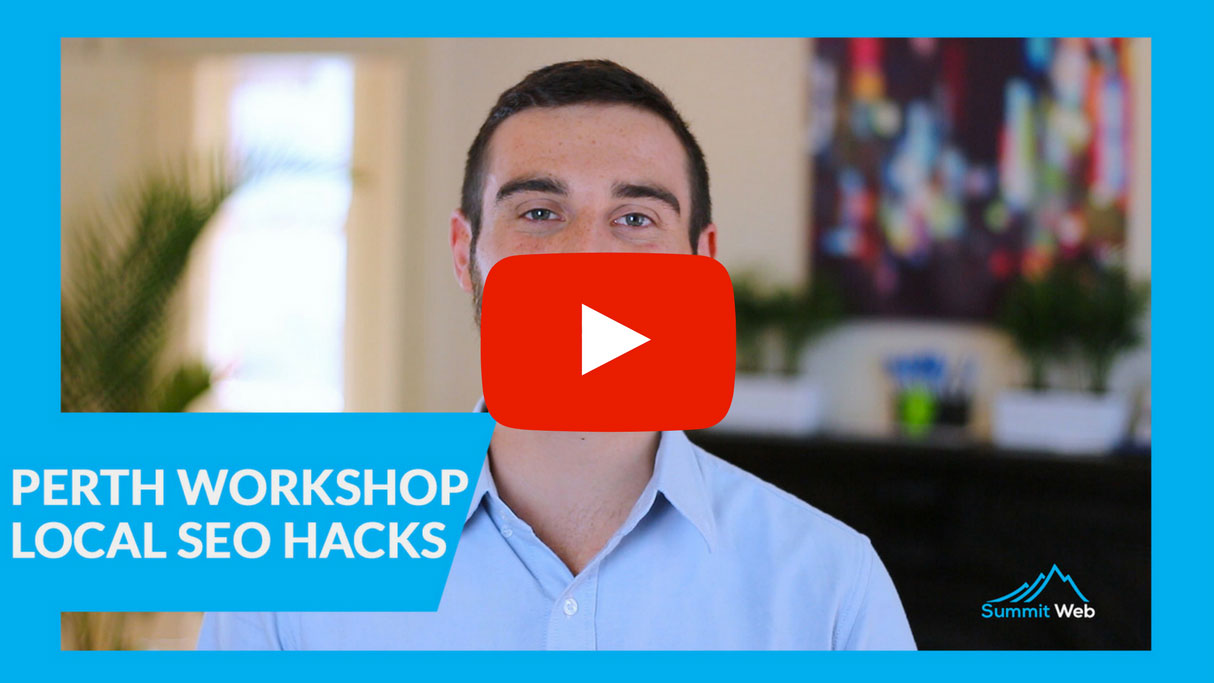 No understanding of web coding is required, just a willingness to listen and give it a go yourself.

During the presentation, we will cover the typical process used in the digital marketing industry when handling a website's SEO and offer attendees some very easy advice, tips and tricks which they can attempt after leaving the seminar to begin to start making their websites more effective and more visible in attracting new business.

We will also be discussing some local industry trends in relation to companies' websites which we have gathered through our market research and ways to capitalise against your competition online.

This seminar is typically valued at over $90 per person.

Book your seats now while our limited free seating is still available.





What is Search Engine Optimisation?
SEO is an aspect of digital marketing focused on increasing your ranking in organic search engine results (where your website places on a google search results page). There are many aspects to SEO, from the words used on a page which are searched in google and how they are effectively inserted, to cultivating external links from reputable websites.

Sometimes SEO is simply a case of creating a website structure that a search engine can recognise and effectively navigate for information, but, it's not all about building a website which search engines like. Creating a web presence which satisfies the need of the consumer is just as important and effective SEO strikes the perfect balance between appealing to potential customers and search engines.
For any additional infomation you can contact Robbie Nolan, Director at Summit Web Perth on 0410439445 or email robbie@summitweb.com.au