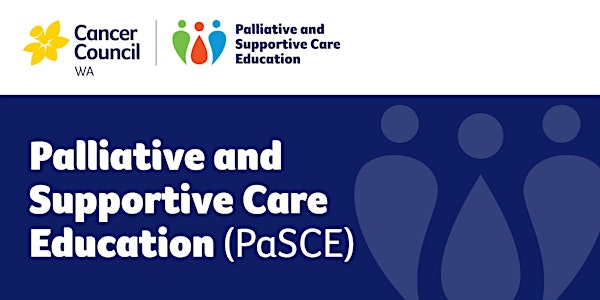 Update from the WA Department of Health End of Life Care Program
Join us as we welcome the End of Life program team to provide us with some currency and updates of their work
About this event
Update from the WA Department of Health End of Life Care Program
Date: Wednesday 15 June, 2.00pm - 3.00pm
Please be online and ready for the webinar to open at 2.00 pm.
Venue: Virtual
Designed for
Doctors, General Practitioners, Registered Nurses, Enrolled Nurses, Allied Health Professionals, Pastoral Care workers, Facility managers, Aboriginal Health workers, Counsellors working in specialist palliative are or with patients with a life limiting illness
Overview
The WA Department of Health, End of Life Care team provides state wide strategic direction, through the WA End of Life and Palliative Care Strategy 2018-2028 and its Implementation Plan One 2020-2022 and through implementing recommendations of the Report of the Joint Select Committee on End of Life Choices, My Life, My Choice and the Ministerial Expert Panel on Advance health Directives Report 2019.
PaSCE welcome the End of Life program team to provide us with some currency and updates of this work going on within the areas of:
Palliative Care
End of Life Care
Voluntary Assisted Dying.
This session encourages Q&A.
Presented by:
WA Department of Health, End of Life Care Program Team