About this Event
You should come if you are…
Worried about your family's nutrition
Worried about your child's behaviour at meal times
Worried about your child's screen time at meals and other times
Feeling out of control as a parent or carer
Looking for more, and better, time spent as a family
Wanting to enjoy your children more and feel guilty less
Just plain exhausted by the whole dinner drama
Covering your meals from end-to-end, Bec's workshops follow the structure of the chapters in her book, The Flawsome Family Mealbook:
Plan - meal planning in your own style, shopping list tricks, permanent pantry items for easier meals
Prepare - red flags in recipes, essential utensils, restaurant chef tips for home, and how (and WHY) to get kids involved in safe, brief, happy jobs
Serve - the three family serving styles and why one is a clear winner
Enjoy - dinner games that actually get more food eaten? We've got 10 of them!
Clean - no one ever talks about the biggest dinner dread of all, but we've got it covered with ways to get age appropriate chores happening for the whole family, no matter how big or small.
Bec doesn't preach, doesn't judge, and doesn't pretend there's a magic blueprint or 'hack' that you've been too stupid to see until now, and that you won't be able to stick to for more than a week when you get home!
You'll have fun, and you'll see your family meals start to change for good.
Find out more by joining the Dinner Grinners group on Facebook.
Your workshop includes plenty of opportunity to talk over what you want to change about meals in your family: every family is different and not only that, you know that the problems you had with meals last year are different again this year!
You'll receive a workbook and all the help you need to create a personal strategy for more enjoyable meals at your place - from planning and shopping through to preparing food with (and without) kids, serving up in a style that limits fussy eating, enjoying dinner time conversations and managing faster, easier clean ups.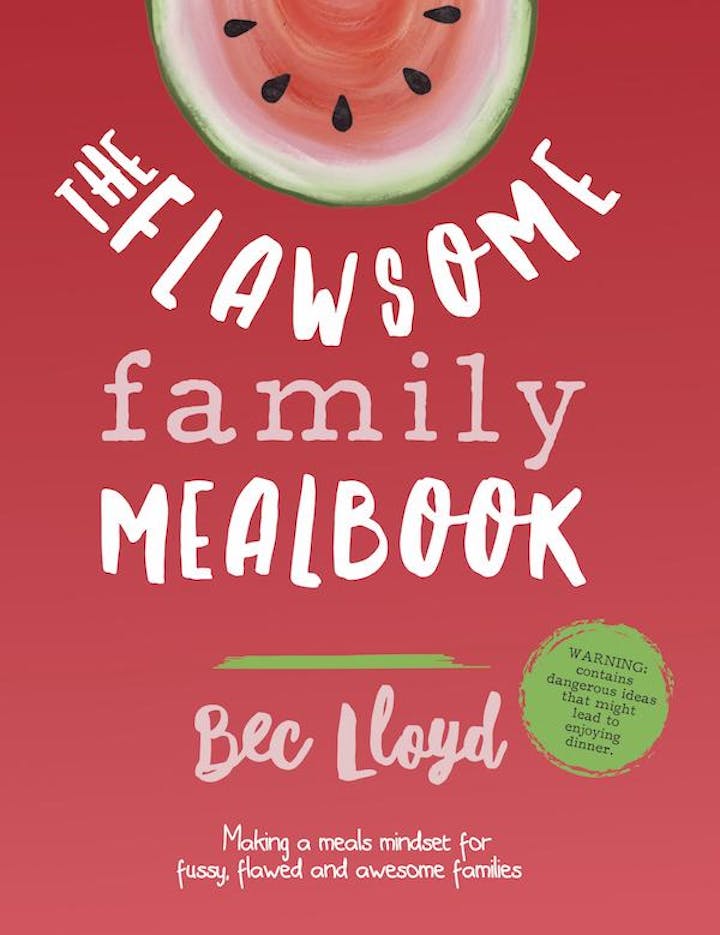 Bec's 200 page book, The Flawsome Family Mealbook, will be available to view and, if you decide to buy, at a workshop-only price. You can also download the first chapter free right now, or get a Kindle copy from Amazon.
$1 from every book purchase helps FoodBank Australia to combat hunger for families in need.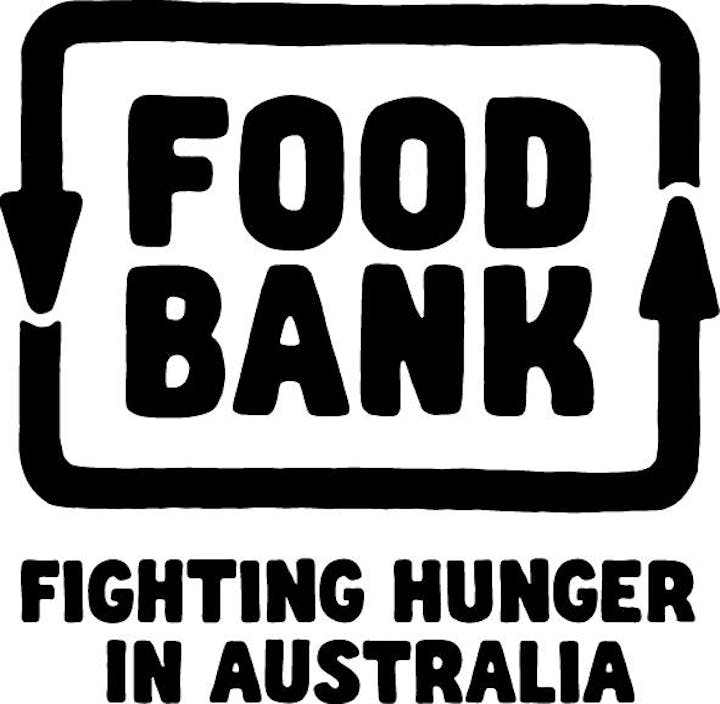 "Hey there, lovely!
"What if I told you that food was maybe the least important thing about your family meals?
"That mindset flip is based on mountains of science-y research, as well as my own experience as an exhausted mum of three.
"I learned the hard way how to make dinners work for my family.
"As a journalist and early childhood communication specialist, I know it's only getting harder for families to spend time enjoying meals together - and how vitally important it is for kids to get that time with you at any age.
"I wanted to share what I learned with other parents so I wrote The Flawsome Family Mealbook and created these workshops.
"I'd love to see you there!"
Bec x