Description
Presented by UNSWriting

This is a free event, reserve your seat.

This evening features two young emerging queer writers with stunning debut books, Anna Westbrook and her dark crime novel Dark Fires Shall Burn (2016) and Alison Whittaker with a edgy book of poetry, Lemons in the Chicken Wire (2016). These two writers explore queer sensibilities ranging from the underworld of Newtown in the 1940s to the gritty aesthetics of queer and trans indigeneity on the fringes of northern NSW. The host for the evening is blogger and novelist Peter Polites.

Anna Westbrook teaches Creative Writing at NYU Sydney. She's a director of the Red Ratter Theatre, Marrickville. She has a PhD in Creative Writing from UNSW.

Alison Whittaker, Gomeroi woman, grew up in Gunnedah and Tamworth before moving to Sydney where she did a combined degree in law and arts.

Peter Polites is a writer of Greek descent from Western Sydney. He is the Associate Director of SWEATSHOP, a literacy movement based in Western Sydney devoted to empowering marginalised communities. Alongside Luke Carman and Michael Mohammed Ahmad, Polites wrote and performed THREE JERKS - a spoken word piece about the Cronulla riots - to sellout crowds in Sydney and Melbourne. His powerful and confronting first novel is Down the Hume.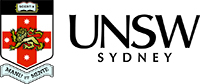 Produced by the UNSW Creative Practice Lab