Event Information
Location
Berg Family Foundation Seminar Room (Kirby Institute)
Level 6, Wallace Wurth Building
UNSW Sydney, Kensington, NSW 2052
Description
UNSW Medicine is pleased to invite you to attend a special International Women's Day event.

Drawing on the theme for this year's International Women's Day #BalanceforBetter, this event brings together outstanding women who are making an impact.

Dr Amanda Henry, Gender Champion MEDIC, will MC a panel of diverse women at different career stages from UNSW Medicine talking about their professional journey and experiences including:

Prof Minoti Apte: former NSW Woman of the Year and pancreatic cancer researcher

Prof Maria Craig: a clinical academic whose major research interest is childhood diabetes

Dr Angelica Merlot: early career pancreatic and brain cancer researcher who has been nominated for 2019 NSW Young Woman of the Year

Dayna Duncan: MedSoc President and current medical student


The winner of Medicine's 2019 Apte Scholarship will be announced at the event. Lunch will be provided.



---


Our Speakers

Dr Amanda Henry, PhD, MPH, FRANZCOG, B.Med. (Hons) ,B.Med.Sci. (Hons), Diploma of Diagnostic Ultrasound (O&G)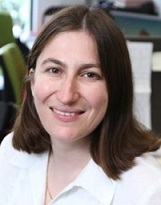 Dr Amanda Henry is Senior Lecturer in the School of Women's and Children's Health, an Obstetrician at St George Public Hospital, and Senior Research Fellow, Global Women's Health at The George Institute for Global Health. She is an active researcher and research supervisor in the areas of high-risk pregnancy (particularly preeclampsia), obstetric ultrasound, and clinical trials, teaches pregnancy care to both undergraduate and postgraduate students, is a busy clinician, and has also been part of the exciting journey as The George Institute launched its Global Women's Health Program last year. She believes we should all #BalanceforBetter, starting with herself.
Professor Minoti Apte, OAM,MBBS (Hons), MMedSci, PhD
Professor of Medicine and Director, Pancreatic Research Group, UNSW Sydney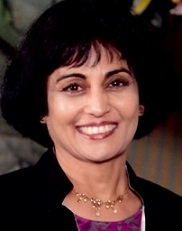 An internationally renowned medical researcher into pancreatic disease, Professor Minoti Apte's contribution to the University of New South Wales and the wider community extends well beyond her laboratory. She was awarded a Medal of the Order of Australia in 2014 and the NSW Premier's Award for Woman of the Year in 2015, in recognition of her contribution to medical research, tertiary education and the community. In 2018, the Gastroenterological Society of Australia awarded Minoti its prestigious Distinguished Research Prize. Minoti is a committed advocate for women in academia and also plays an active role in her community as a cultural ambassador and mentor to new migrants.
Dayna Duncan, UNSW Medical Society President 2019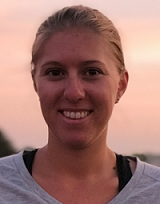 Dayna is a rural student from South Australia and is currently a fourth year at UNSW Medicine as well as President of the Medical Society. She has a particular passion for equality in access to health care, especially in rural health. Dayna has sat on the UNSW Rural Health Club committee (RAHMS) and AMSA Rural Health committee, co-convening the 2018 Rural Health Summit. She has also been involved in projects such as 'Breaking Down the Door Day', an LGBTIQ+ support and education event which saw her named the 2013 South Australian Young Citizen of the Year and among the top 50 most influential women in South Australia as part of the 2014 IWD celebrations.
Professor Maria E Craig, MBBS PhD FRACP MMed(ClinEpid)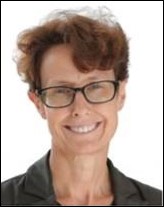 Maria is a Paediatric Endocrinologist at St George Hospital/Children's Hospital at Westmead and Professor of Paediatric Endocrinology, School of Women's and Children's Health, UNSW.
Maria combines clinical work in paediatric endocrinology and diabetes with her research program in childhood diabetes, with a focus on the contribution of viruses to the development of islet autoimmunity and type 1 diabetes. She is a principal investigator (PI) for the ENDIA study (Environmental Determinants of Islet Autoimmunity) – a pregnancy to early life study, leading its virus theme; PI for CoRD (autologous cord blood for prevention of T1D), founding PI for ADDN (the Australasian Diabetes Data Network), and the lead Australian investigator for EXTEND (Tocilizumab in new onset T1D). She has authored more than 200 peer reviewed manuscripts/book chapters and is an editor for the International Society for Pediatric and Adolescent Diabetes (ISPAD) guidelines (2018, 2022).
Dr Angelica Merlot, PhD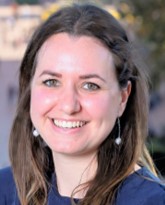 Dr. Angelica Merlot was awarded her Ph.D. in November 2013 at the University of Sydney. In 2016, she became a NHMRC Peter Doherty and CINSW Early Career Research Fellow and commenced heading the Cancer Targets and Therapeutics Group within her mentor's laboratory at the University of Sydney. In 2018, Angelica joined the University of New South Wales and the Children's Cancer Institute after obtaining a Scientia Fellowship. Her research focuses on the development of new anti-cancer drugs, with improved pharmacological properties, and the role of endoplasmic reticulum stress in cancer. Angelica is a member of the UNSW Gender Equity Working Group and has recently been announced as a finalist for NSW Young Women of the Year 2019.
Date and time
Location
Berg Family Foundation Seminar Room (Kirby Institute)
Level 6, Wallace Wurth Building
UNSW Sydney, Kensington, NSW 2052
Organiser of UNSW Medicine celebrates International Women's Day
As one of the world's top 50 medical faculties, UNSW Medicine & Health is building the future of healthcare. Our leading educators, researchers and clinicians are translating discoveries into breakthrough cures, therapies and treatment strategies and turning high achieving students into caring healthcare professionals with globally recognised qualifications.