UNSW DEMO DAY at The Start Society

Thursday, 22 October 2015 from 10:00 am to 12:00 pm (AEDT)
Event Details
The Start Society is pleased to announce our next in our series of big pitch events. 

UNSW DEMO DAY
Please join us for the Demo Day for UNSW's MGMT2010 student pitching.
10+ teams of students will pitch their business ideas to a live panel. Each pitch is 3 minutes + 3 minutes of Q&A, and will be judged based on traction (does it provide value?), viability (is it a business?), and realism (can they make it happen?).
Vote for the best team: On arrival, everyone gets a fixed amount of virtual startup capital. After the pitches, people are free to catch up with each of the teams at their tradeshow-like table and place their virtual investment. The team with the most virtual capital gets the People's Choice award.
OUR KIND SPONSORS INCLUDE:
 
UNSW Innovations*: 
Ongoing free support services from the Student Entrepreneur Development team

Access to credit from SoftLayer, Rackspace, UpWork and this year AWS and 3 months free access to General Assembly online courses and content

Access to free legal advice and services from the Student Entrepreneur Legal Centre


iCentral Coworking by The Start Society*
50% off membership for top 5 continuing teams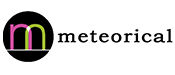 Meteorical:* 
2-hour Lean Commercialization Workshop (~$2,000 value)
*Prizes only apply to teams who plan to continue their project as a real business
PITCHING TEAMS
Here are the websites (incl explainer videos) of each of the teams. Note, the sites and videos were usually generated in week 7 (only 3-4 weeks in to their project). The DemoDay presentations will have had another 6-8 weeks to push the idea further and pivot a few more times. In no particular order:


http://b4udelivery.wix.com/b4udelivery
Premium breakfast delivery. Perfect for gifting to a special someone.


Get lost all over the world.
The microfibre map. Keeps you from getting lost & keeps your lens clean.


http://tdoterado.wix.com/ufitwefit
Connecting you to a healthier lifestyle. Find a fitness buddy now!


http://tbaanimalfarm.wix.com/animalfarm
Animal Farm is a gaming platform designed to educate you about financial planning and trend forecasting in a way that is simple, engaging and fun.


http://charbarry.wix.com/mgmt2010
Where Students and Teachers Connect.


http://idaalders.wix.com/payflip
With PayFlip you can transfer money instantly to friends of any bank simply by using your phone number


http://fifty-one.myshopify.com/
We aim to produce and sell high quality, custom designed clothing. 51% of the profits go to supporting a great cause


Ethical athletic shoes. Feel the difference. Be the power.


http://mgmt2010x.wix.com/treadmate
Insert yourself into the world's most celebrated running destinations and experience the immersive and connected world of Treadmate from the convenience of your dual incline treadmill.


http://z5021459.wix.com/localeyes
Looking to study or go abroad, but still have questions you want answered before leaving? Well your search ends here!


https://sociableapp.wordpress.com/
Sociable is an online platform that will help you to easily find fun social activities and the people to do these with.
Have questions about MGMT2010 Demo Day (S2 2015 cohort)? Contact Martin Bliemel
When & Where

iCentral by The Start Society
Level 3
234 Sussex St
SYDNEY, NSW 2000
Australia

Thursday, 22 October 2015 from 10:00 am to 12:00 pm (AEDT)
Add to my calendar
Organiser
The Start Society is an independent grassroots advocate, industry body and service provider to tech startup entrepreneurs. StartSoc is a social enterprise run by volunteers. We are run by founders for founders to help tech startup entrepreneurs and their enabling ecosystem to start, learn, connect & grow businesses for wealth creation and/or social impact.
You may also like -