Description
UNSW Sydney invites you to a UNSW Business School Showcase in Vietnam.
You will hear UNSW Business senior management explain what makes the School one of the best in the World. A panel of alumni will share their experience as students at UNSW and how their career-focused university program helped them in developing a successful career.
A presentation of study options, entry requirements and admissions process will be followed by a Q&A session and the opportunity for one-on-one consultation with UNSW staff, our pathway provider and alumni groups.
This session will be accessible on Live Stream following this link at the time of the event. There is no need to register if you are joining the Live Stream session.
Furthermore, UNSW has just recieved their World University Ranking by Subject and they are as follows:

#10 Accounting and Finance
#22 Business and Management
#31 Economics and Econometrics
Our Busness Showcase speakers will be: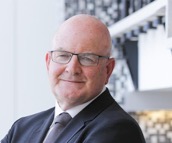 Professor Richard Dunford is the Associate Dean at USNW Business School and has held a range of academic leadership roles. Richard has worked in business and government and has provided consulting services on strategy, managing change and executive education to a wide range of companies in Australasia and South-East Asia.
A link to Richards full bio can be found here: https://www.business.unsw.edu.au/our-people/Richard-Dunford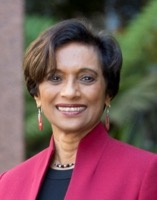 Prem Ramburuth is Professor in International Business at the UNSW Business School.
She has been a Visiting Professor at VNU Hanoi Business School and set up a partnership and Memorandum of Understanding (MOU) with the VNU International University (HCMC).
A link to Prems full bio can be found here: https://research.unsw.edu.au/people/professor-prem-ramburuth
We hope to see you there!