Description
HOLLY MOLLY!!!
Our Last Celebration was so much FUN!!!
We had 45 Superwomen Celebrating with us the fact we have reached 1000+ Members in our Facebook Community Last week. WOHOOO!!!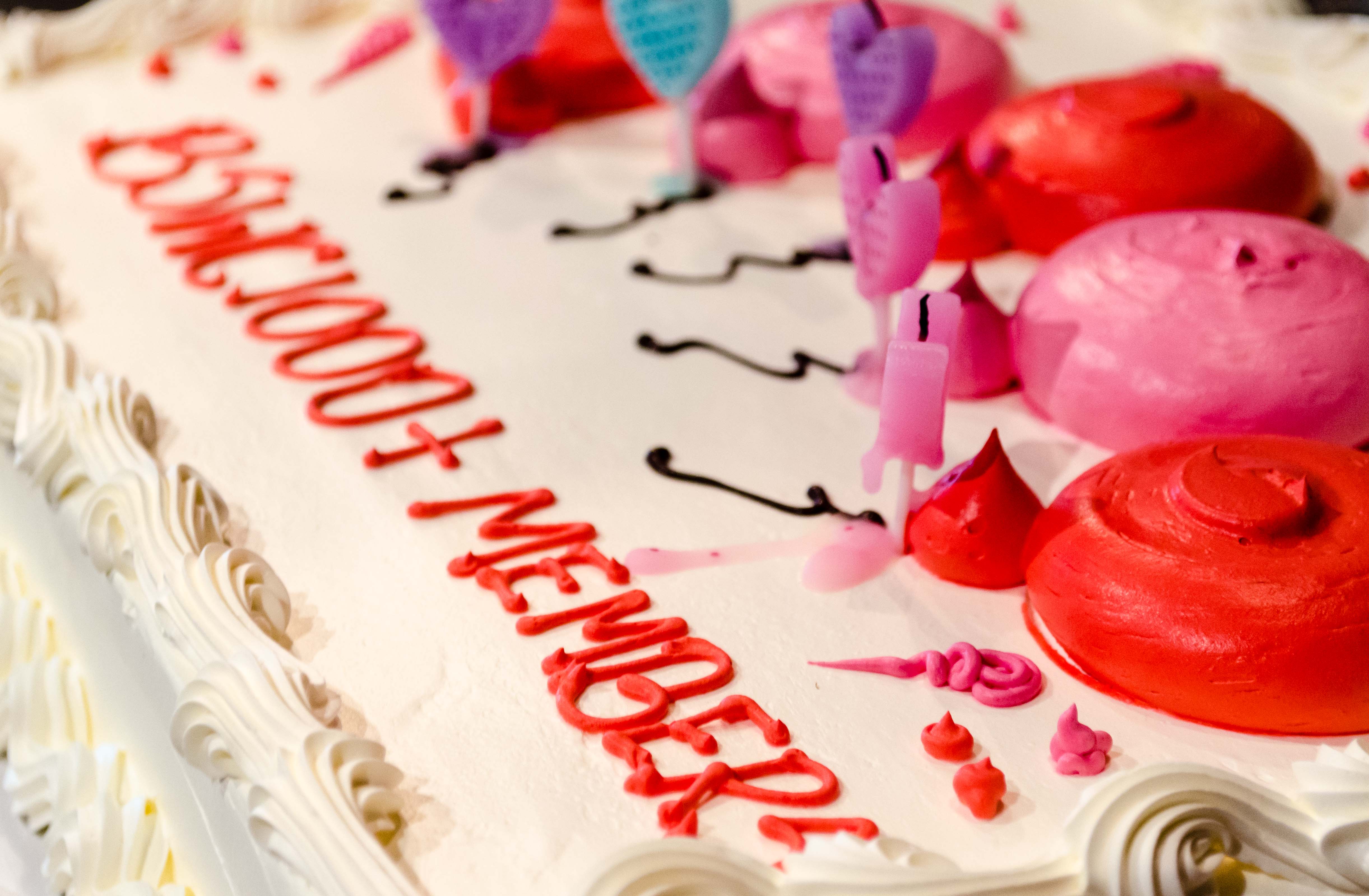 Since we had so much Fun.
Surely you HAVE to come and CHECK IT OUT!!!
Date: 18th of JULY 2017 Tuesday
Time: 6:30-8:45pm
Venue: The Imperial South Yarra ( 522 Chapel Street, South Yarra )
Registration starts at 6:10pm
TICKETS are Only $10 NOW
RSVP NOW
This time We have our Special Guest Speaker Kerry Anne Nelson- Professional Speaker + Unstoppable Freedom Coach
To Presents - UNSTOPPABLE FREEDOM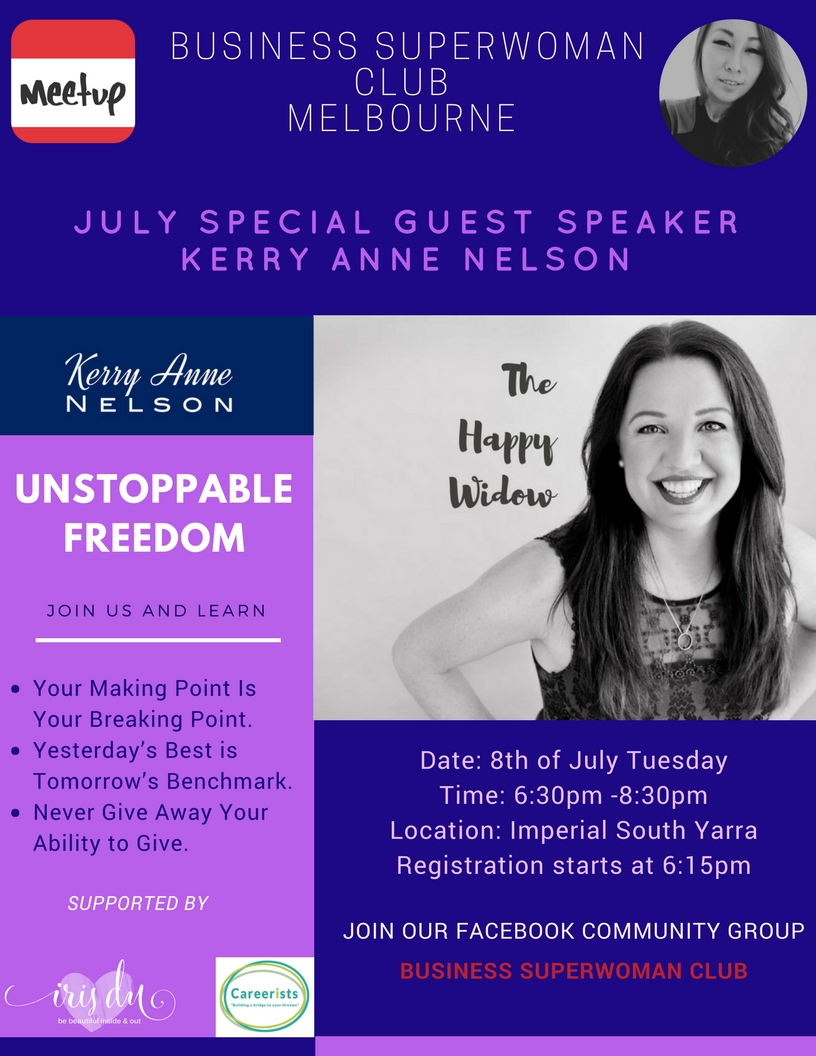 In this 20 Minutes presentation Kerry will share with us:
1. Your Making Point Is Your Breaking Point:
You can shine through crisis
2. Yesterday's Best is Tomorrow's Benchmark:
Live with continuous improvement
3. Never Give Away Your Ability to Give:
Nourish yourself with self care.
Kerry Anne teaches professional men and women how to recognise where they can empower themselves to serve their deepest passions without limits.
She has an unrivalled ability to rise above any personal or professional challenges that She can teaches you how any obstacle in our life can be used to accelerate growth.
Through her remarkable story she can show you how to rise above every challenge with unstoppable freedom.
In her work she replaces confusion,overwhelm and burnout with a life driven by purpose and overflowing with passion.
HURRY UP and RSVP your TICKET NOW.
Ticket are $10 only.
We also have hundreds of dollars in door prizes to give away on the night. You have to be there to win guys!
LIMITED SEAT ONLY.
Join our Facebook group n LEARN MORE
– https://www.facebook.com/groups/businesssuperwomanclub/
Come and connect with other SUPERWOMEN and get some tips and knowledge while having fun. Its a great platform to INSPIRE, support and connect with all amazing positive likeminded superwomen.
***NOTE: By Registering, you give permission to Careerists- Business Superwoman Club to take photos and videos during this event. Careerists- Business Superwoman club will only use these photos and videos in a positive light for marketing and educational purposes.


Stay Awesome,
Iris The Positive Virus.