Are you 'Feedback Resilient'? Here's an introduction to three top tips for how to receive feedback without taking it personally.
About this event
Do you dread performance reviews?
Join us for an introduction in answering the following questions....
Would you like to be less stressed about receiving feedback?
Would you like to be able to receive feedback, without falling apart or taking it personally?
Would you like to be able to choose how you feel when you receive feedback?
Would you like to be more empowered to choose what feedback to take onboard and what feedback you don't?
Join this free 30 minute online workshop to learn the three top tips for how to be 'Feedback Resilient' at work.
When: Thursday 11th May, 2021 at 9:30am - 10:00am AEST (Canberra, Melbourne, Sydney)
How: We will send you the link to the Zoom session closer to the date.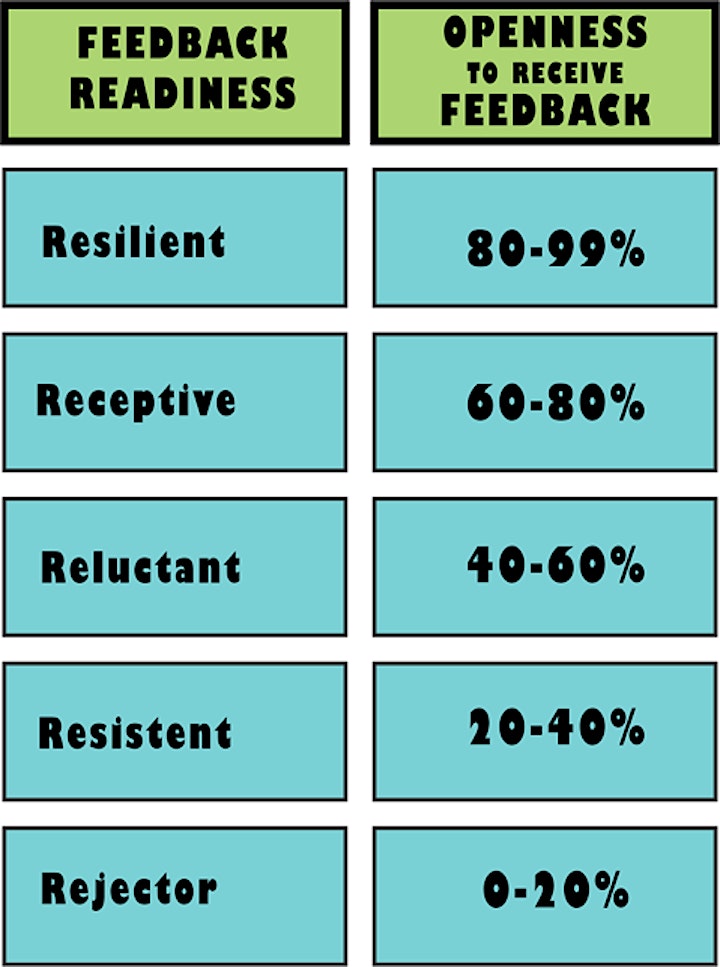 Organizer of Unshakeable Feedback - Receiving - free workshop
Sue Anderson works in the field of Emotional Intelligence. Her specialty is helping people develop mental toughness so they can excel (not handle) in the pressures of the modern workplace. At the same time she works with teams to develop cultures that nurture talent not neutralise it.
A highly sought after speaker, coach, trainer and author, Sue Anderson works with organisations and businesses to develop highly functional and productive workplaces, with confident, resilient and motivated employees.
As a Thought Leader in the areas of resilience building and individual empowerment, Sue utilises her cutting-edge methodology to help individuals and teams move from a place of fear and dysfunction to a highly engaged, confident workforce. By integrating and refining areas including communication, motivation, beliefs and emotion, Sue's programs empower employees, enabling ongoing positive human interaction in the workplace and beyond.
With qualifications in psychology, management, quality assurance, training and Neuro-Semantics, Sue's unique approach is accessible, fun and builds capability rather than taking a punitive or Band-Aid approach to improving productivity in the workplace.  Sue has worked successfully in the area of resilience with children and adults since 2007. Her  book 'Unshakeable at Work' was published in 2018.  Sue believes that developing an Unshakeable workplace culture is critical to improving everyone's wellbeing and quality of life.