Description
About the talk
With all the wonderful technology we have at our disposal which has helped us connect with others; do you feel like you're constantly living an "online" life?

Continually checking social media and emails have you ever asked yourself how your "online" life makes you feel?
Does this bring peace and happiness or fill you with anxiety and negative emotions? Can you switch on by switching off?
In this talk Ajahn Brahm will be sharing with us the power of plugging into Mindfullness to help restore our sense of inner peace among the midst of our everyday technology driven life.
About the speaker
Ajahn Brahm is the Abbot of Bodhinyana Monastery, WA and the Spiritual Director of the Buddhist Society of Western Australia; Spiritual Adviser to the Buddhist Society of Victoria and the Buddhist Society of South Australia; Spiritual Patron of the Bodhikusuma Centre in Sydney.
He is a sought-after international speaker of worldwide acclaim and is well known for delivering actionable nuggets of wisdom while delighting his audience with humorous anecdotes.
NOTE
Bookings:
1. Due to the popularity of Ajahn Brahm's talks, it is essential that you book your ticket well before the event date. This will allow you priority access inside the hall from 60 to 10 minutes before the talk.
2. Due to the high demand for these events;only 2 tickets per booking is allowed. Please encourage your friends and family to book tickets for themselves.
3. We highly recommend that all guests (including children) wishing to attend any of the Ajahn Brahm events book, print and present their tickets upon arrival to help facilitate a smooth seating process.
4. We encourage all guests to arrive one hour prior to the events commencement time.
Donation:
All of our events are free of charge and donations will be deeply appreciated. A suggested donation of $10 per person will assist in coverage of event costs and your support will help to bring more fantastic events into the future…spreading the Dhamma to all.
Children:
Although we encourage children to attend the events; we ask for parents (guardians or carers) consideration for others with regard to the children's age, temperament and ability to remain peaceful during the talks.
Each will need to have a valid ticket for seating allocation purposes.
For The Disabled: Please note the Hall is wheelchair accessible. It is equipped with Braille tactile signage, tactile floor indicators and hearing loop.
Public Transport: Due to limited parking spaces, we recommend you take public transport.
From Melbourne Central Station - Take trams 1, 3/3a, 5, 6, 8, 16, 64, 67, 72 along Swanston St. Alight at Melbourne University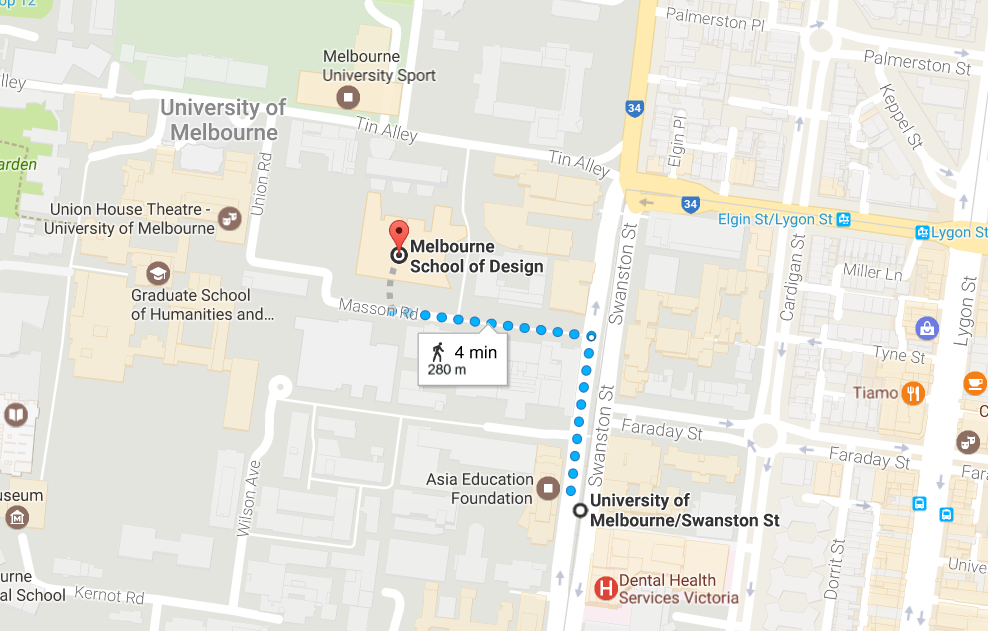 Driving:Park at Eastern Precinct Car Park, 379 Cardigan St, Carlton VIC 3053. Walk to MSD Theater.