UnOffice: A Green Rooftop Co-working Event

Friday, April 27, 2012 from 8:30 AM to 3:30 PM (AEST)
Event Details
All profit proceeds go towards supporting developing countries through KIVA.org
Overview
Join us for this unique event hosted on one of Sydney's Green Rooftops. You are invited to spend half a day in a different working environment, where you will have an opportunity to do your own work, as well as participate in collaborations and talks.
Time
  8.30 - Arrival & Networking (tea, pastries & fruit provided)
  8.55 - Welcome & Introduction to speakers 
  9.00 - Speakers discussing "How can we mobilize citizens to take more sustainable actions?" 
10.10 - Vote of thanks to speakers & break for morning tea
10.25 - Introduction to facilitated collaboration
10.30 - Facilitated collaboration
13.00 - Break for Lunch & Networking
13.30 - Free time to do own work
15.30 - Conclusion of event
Guest Speakers
Inspirational speakers, discussing "How can we mobilise citizens to take more sustainable actions?" 
Lachlan Feggans
National Environmental Systems Manager at Fuji Xerox who is passionate about sustainable practices in big business.
Avis Mulhall
Social innovator and entrepreneur who ditched her successful career in Ireland in 2008 to move to Africa where she lived in a rainforest in Tanzania and traveled through 15 countries, before moving to Oz to set up her travel startup mmMule & Think Act Change.
David Gravina
Principal at Digital Eskimo whose career highlights include being named by Sydney Magazine as one of Sydney's Top 100 most influential people in 2008, an accolade that still amuses him to this day, on top of that all, he is also a founding member of green networking event greenUps, and a founder and director of the live local Foundation.
Sue White
Highly regarded freelance writer whose work is published in newspapers and magazines (both print and electronic) across Australia and internationally. In 2011 her main focus was filing stories for the Sydney Morning Herald and The Age (Melbourne), ABC online, Australian Geographic online and Yoga Journal Australia.
Glen Berman
Glen is passionate about helping organisations and passionate individuals run brilliant campaigns. He focuses on community organising, online-to-offline campaigning and organisational strategy. Most recently, Glen was General Manager of the Australian Youth Climate Coalition. Previously Glen was Chief Financial Officer for the Oaktree Foundation, where he also played a key role in strategic planning for Australia's largest youth-run aid and development organisation.
What people thought of our last event (held on 17 Feb 2012):
"Great event, beautiful location and fantastic opportunity. Very well planned and enjoyable day. Many new contacts made in varying industries. Well-done to all including participants who helped make the day worthwhile."

"Great to be collaborating in the outdoors. I think overall you've got something here that really has legs for the future."

"This has been a great opportunity, and a great gathering outdoors. The personal relationships that were developed out of this, will last a lifetime."

"I think you've stumbled upon something really exciting here. I think it's exciting getting back into nature to commune, there's probably something deep within people that's appreciative of that experience." Donnie Maclurcan, Project Australia
Who should attend?
Architects, urban planners, building owners and real estate developers interested in issues of human wellbeing and excellence in built form


Policy makers and sustainability managers interested in new ideas and collaborations that advance best practice change mechanisms


Entrepreneurs and community organisers interested in green projects, developments and collaborations at hand

Students, researchers and academics. We will discuss local research and pilot projects, with multiple research opportunities
What to bring?
Pencil & paper. We all do our best to give practical information and references

Business cards if you would like to exchange contacts with colleagues


Laptop & headset to do your work, and don't forget sunscreen and a hat
Outcome
At the end of the day, it is our aim for you to have:
Learned new things 

Expanded professional networks

Kindled new projects & collaborations

Produced 20% of the work, that delivers 80% of results for the day

Purchased ticket to this event, helping us to co-fund ten kiva projects.

Contact

For any further information, please email to genia@unoffice.com.au or call on +61 417111187
Sponsors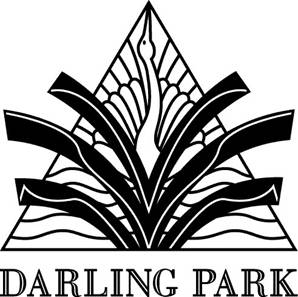 When & Where
201 Sussex St
Sydney, 2000
Australia

Friday, April 27, 2012 from 8:30 AM to 3:30 PM (AEST)
Add to my calendar