Unmasked: We All Breathe Special Screening & Conversation Event

Wednesday, 19 June 2019 from 6:15 pm to 8:00 pm (AEST)
Event Details


Global Citizen and The Global Fund to Fight AIDS, Tuberculosis and Malaria invite you to join us for an exclusive screening event and intimate discussion on the topic of ending tuberculosis and other threats to global health security. 
Unmasked: We All Breathe is a documentary that candidly explores the experience of this illness in three young South African doctors whose daily lives were turned upside-down with the devastating diagnosis. These brave, resilient women clawed their way up from the depths of despair creating new lives for themselves and helping others in the process. 
---
EVENT DETAILS
Wednesday 19 June 2019
WeWork, Level 26, 161 Castlereagh Street, Sydney CBD
6.15pm: Canapes and refreshments
6.30pm: Screening of Unmasked: We All Breathe followed by panel discussion

7.30pm: Refreshments and networking
This is a free event, RSVP essential.
---
 SPECIAL REMARKS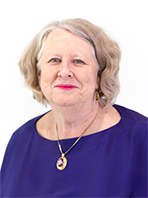 Lady Roslyn Morauta
Vice Chair, The Global Fund to Fight AIDS, Tuberculosis and Malaria 
Lady Roslyn Morauta took up office as Vice-Chair of the Global Fund Board in May 2019. She has lived and worked in Papua New Guinea since 1982. Prior to that, she worked in publishing in England, taught Politics at the University of Ghana, the Australian National University and Queensland University, and worked as a research officer in the Defence Department in Canberra and for the Australian Social Welfare Commission.
In Papua New Guinea she has worked for the National Planning Office and the Department of Finance and Treasury (through the United Nations Development Programme), undertaken consultancy management with Coopers & Lybrand, and now acts as manager of Morauta family business interests.

As First Lady of Papua New Guinea from 1999-2002, she championed issues on health, HIV and
gender, and has continued this work since. Lady Morauta has a long association with the Global Fund, having previously served as the Alternate Board Member for the Western Pacific Region Constituency on the Global Fund's Board, and Chair of the Papua New Guinea Country Coordinating Mechanism. Her role in the Country
Coordinating Mechanism has given her close understanding of Global Fund strategies and processes, the working of the Secretariat, and the practical implementation of grants at country level. 
Roslyn is also a member of the Anglicare (PNG) Board and the PNG Maritime College Board. Other board and committee memberships have included the PNG National AIDS Council, the Asia-Pacific Leadership Forum on HIV/AIDS and the PNG Alliance of Civil Society Organisations Against HIV/AIDS.
PANELIST SPEAKERS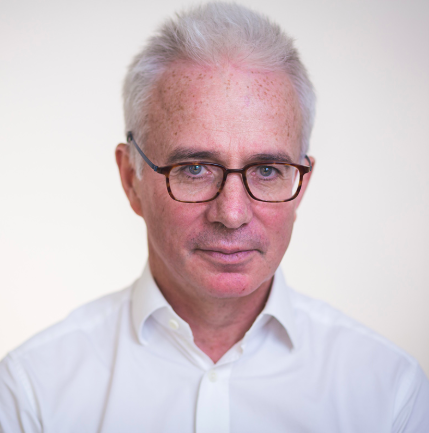 Peter Sands
Executive Director, The Global Fund to Fight AIDS, Tuberculosis and Malaria
Peter Sands became Executive Director of the Global Fund to Fight AIDS, Tuberculosis and Malaria in March 2018. A former Chief Executive Officer of Standard Chartered PLC, one of the world's leading international banks, Sands has been a research fellow at Harvard University since 2015, dividing his time between the Mossavar-Rahmani Center for Business and Government at Harvard Kennedy School and the Harvard Global Health Institute, working on a range of research projects in financial markets and regulation, fintech and global health.
In 2016-17, Sands chaired the International Working Group on Financing Pandemic Preparedness at the World Bank. In 2015-16, he was Chairman of the U.S. National Academy of Medicine's Commission on a Global Health Risk Framework for the Future.
Sands began his career in the UK's Foreign Office and then joined McKinsey & Company, where he worked for 13 years in the London office, advising clients in the financial services and telecommunications sectors. Sands graduated from Brasenose College, Oxford University with a First Class degree in Politics, Philosophy and Economics. He also received a Master's in Public Administration from Harvard University, where he was a Harkness Fellow.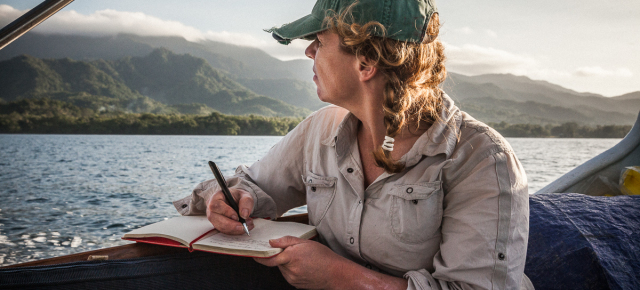 Jo Chandler

Australian Journalist, Author and TB Survivor
Jo Chandler is an Australian-based freelance journalist, author, editor and journalism educator. She has filed news and features from assignments across Africa, Papua New Guinea, rural and remote Australia, Antarctica and Afghanistan, earning distinctions as an essayist, profile writer and narrative journalist. Her areas of focus straddle climate science and impacts, environment, health, human rights, aid and development.
She has won numerous awards for her journalism, with her work appearing in many publications including The New York Times, The Atlantic, The Guardian, The Monthly, New Scientist, The Lancet, Griffith Review, Good Weekend, The Weekend Australian and The Age/Sydney Morning Herald (for whom she was a staff reporter and editor for many years). She presently works as a lecturer and professional expert at the Centre for Advancing Journalism, University of Melbourne.
When & Where

WeWork
Level 28, 161 Castlereagh Street
Sydney, NSW 2000
Australia

Wednesday, 19 June 2019 from 6:15 pm to 8:00 pm (AEST)
Add to my calendar
Organiser
Global Citizen is an Australian-grown international advocacy group working to catalyse the movement to end extreme poverty and support the achievement of the new Global Goals for Sustainable Development by 2030.
 We have created a social action movement for a global generation that wants to solve the world's biggest challenges. We are dedicated to creating a movement large enough to eradicate extreme poverty in the world by 2030. On our platform you can learn about issues, take action on what matters most and join a community committed to social change. We believe we can end extreme poverty by 2030, because of the collective actions of Global Citizens across the world.