Description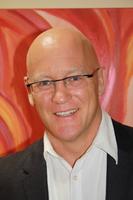 Dr Peter Dingle PhD
Unlocking Your Genes for Wellness
We are more than our genes.
Our genetic expression is a product of what we do to our bodies through our diet, lifestyle, environment and even our attitude. This is the science of epigenetics.
The research now shows that we can prevent and even reverse illness to achieve optimal health by how we communicate with our genes.
Dr Dingle dispels myths and confusion around healthy eating and lifestyle and how to create long lasting wellbeing.
Dr Dingle (PhD) has spent the past 25 years as a researcher, educator, author and public health advocate for common sense. He is one of Australia's leading motivational health speakers and currently has 14 books in print with the latest ones "Unlock your genes for weight loss (just released)" and Reversing heart disease blood pressure and blocked arteries without drugs".
Live Better @ Diskin Life with Dr Peter Dingle PhD
Organiser of Unlocking Your Genes for Wellness with Dr Peter Dingle PhD
Diskin Life is a leading world-class Melbourne Chiropractic wellness centre, led by dynamic, passionate and innovative Melbourne-born US-trained Healthy Life Doctor™ of Chiropractic, Dr. Ari Diskin, with over 37 years professional experience. Our thorough, gentle whole-person approach considers your historic underlying causes, with an empahsis on positive whole-health changes.
Diskin Life has an established reputation for providing high value, quality service, conveniently and comprehensively presented as our unique signature 3 Step Vitality Process™, designed to empower you to express your potential to effectively and sustainably feel better, be better and live better.