Description
Unlocking the Awesome Power of Your Voice
Join me, Lady Danielle Simone for a memorbale ladies evening, where we will share a fun evening of conversation and catching up with other lovely ladies in our "Ladies Collective".
We will also have the pleasure of listening to Billie Broadfoot-Wilde sing us a song and speak to us about "Unlocking the Awesome Power of Your Voice" and taking home a copy of her book 'How Mice Can Roar'. She will also sing us a song!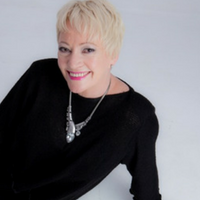 About Billies book:
This book is a study in communication. It is directed toward people who need to communicate information from a platform - whatever that "platform" may be - in a manner that is effective, stimulating, engaging and produces a positive response for both the deliver and the receiver. This platform could be anything from being a teacher at primary school to a university lecturer; a singer, actor, music theatre performer; presenting new concepts to the board of directors at a major company; or, indeed, any other forum. This could also include communications with your spouse and/or children.

The psychological approach, when approached with a genuine and love based intention, will almost always win. Mostly because it is a "win-win" where everyone benefits.
There will be light refreshments, a fabulous goody bag and once more we will be supporting the wonderful charity Generation 414. You will receive a free raffle ticket on the night to win a handmade necklace from the survivors of forced prostitution.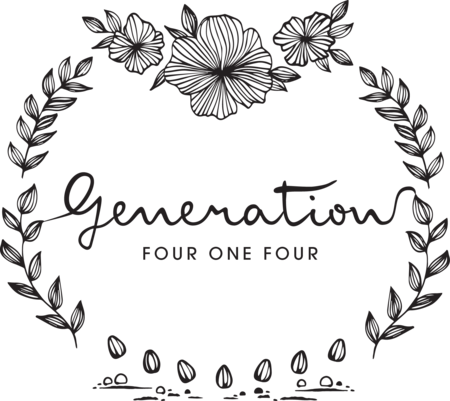 Supporting Generation 414
$5 from every ticket will go to this amazing charity
Visit the Generation 414 website HERE
Learn more about the Generation 414 Story HERE
About Billie Broadfoot-Wilde:
Having been born into a highly musical – indeed classical – family environment singing was simply regarded as "what you do"!
Billie was outright Grand Final Winner of Channel Nine's "New Faces" – then hosted by Bert Newton - in 1975, set to be a star, but ran away and hid [believe it or not – terribly shy] until 1980 when, at the suggestion of her wonderful neighbor, the maestro Tommy Tycho MBE, she began to be a regular on all of the TV Magazine programs like Mike Walsh, Don Lane, Ray Martin, Bert Newton, Mary Morton, Ernie Sigley, Kerry-Anne, John Singleton, Hey, Hey, It's Saturday etc. etc.
In 1986 she was Grand Final winner of Channel Ten's "Star Search" Female Vocal section and subsequently won the Grand Final of all the series.
Having worked all around the world with such performers as our own Barry Crocker, Peter Allen and James Morrison, and international stars like Frankie Laine, Ronnie Corbett and the inimitable Frank Sinatra, Billie was also delighted to perform on many ocean liners world wide, including a memorable year cruising the US, South America, Canada and Alaska as the "Star" of the ship.
She has performed many theatrical parts including the good witch Glynda in "The Wizard of Oz", Dolly in "Hello Dolly", Christine in "Phantom of the Opera" and the Fairy Godmother in "Cinderella", to mention a few.