Event Information
Location
Village Green
Corner Oxford Street and Unley Road
Unley, SA 5061
Australia
The Unley Village Green is Alive with the Sound of Laughter! Laughter is well known for its benefits for health and wellbeing.
About this event
The Unley Village Green is Alive with the Sound of Laughter! Laughter for its health and wellbeing benefits. "Laughter Yoga" is growing in popularity in Australia and it now has groups in over one hundred countries.
Tuesdays from 9.30 - 10.15 every week. "It's free, it's easy and it's fun," says David, "Anyone can join in and enjoy the shared fun in this social group, and quickly gain the amazing benefits."
For more information go to www. laughteryoga.org or call David, certified laughter yoga leader and trainer, on 0415 676709 Laughter Yoga for Wellness By David Cronin
Now you can discover the amazing health benefits of laughteryoga for yourself at Unley. We meet on the Village Green, next to the Unley Council car park.
Everybody is welcome to come along and join in the fun exercises, to enjoy the company of like-minded people in the fresh air. It's FREE, it's easy and it's FUN! There are no 'yoga' contortions to do.
"Learn to laugh unconditionally, and our happiness too will become unconditional." Dr Kataria, Founder of Laughter Yoga Clubs International It's no joke! Daily laughter is the best way to release stress and keep healthy.
We need ten to fifteen minutes of solid belly laughter daily. However today that's down to about one third, and that's if you're lucky. You can lift your laughter level for complete body-mind wellness. In this age of disconnection, laughter connects us fast.
"I believe in the awesome power of play, fun & laughter to connect - with yourself and with others. When we give ourselves permission to play we rediscover our bodies and our hearts. This leads to wholeness, the key to health." [The word 'Health/Hale'= whole].
Today communication is vital. Playfulness improves expression, leading to optimal communication. And most of all playfulness allows laughter.
3 Reasons to use the physical breathing of Laughter yoga: ➢ Enjoy the real health benefits for your personal wellbeing ➢ Strengthen social connections with people ➢ Gain mental clarity, increased concentration and control.
3 Benefits: • Regular Laughter yoga can do everything from improving memory, to boosting your immune system. • Laughter yoga involves deep diaphragmatic breathing, which fully oxygenates the bloodstream and major organs. • Research shows that regular practice of Laughter yoga generates a positive state of mind, with increased optimism.
3 Points to Remember: Laughter yoga or 'created' laughter - • Provides the same benefits as your usual laughter, i.e. it produces your own positive chemicals, toning each body system!
•Increases your oxygen intake, helping to prevent you getting sick!
• STOPS the production of stress chemicals.
Laughter yoga generates healthy results in your body, heart and mind, and improves your physical, social and mental wellbeing. Fun for your life! You laugh along with millions around the world! You'll live longer andstronger!
You can also do daily LY sessions by Zoom.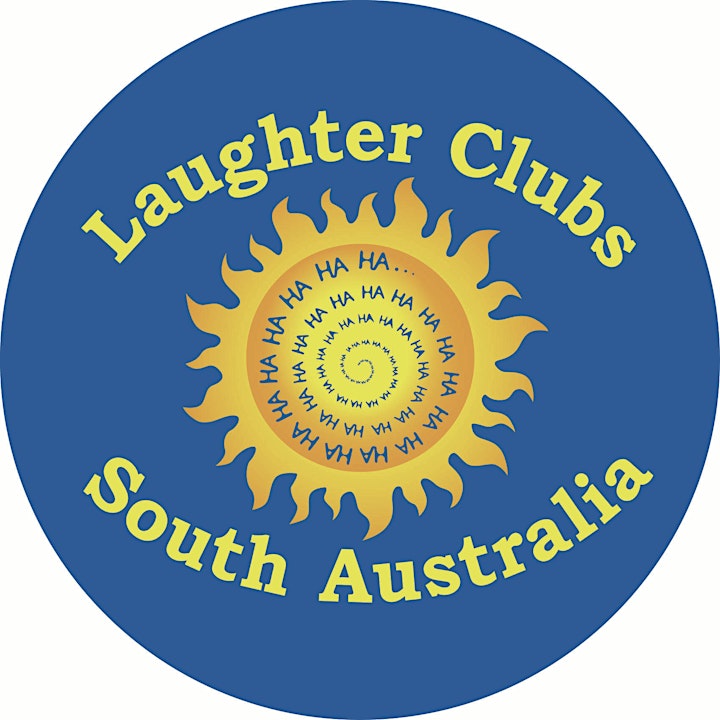 Location
Village Green
Corner Oxford Street and Unley Road
Unley, SA 5061
Australia