Description
Would you like to experience more freedom and fulfilment in your life?
Create more confidence and happiness, that LASTS?
Join us for a transformational and soul-nourishing day, all about helping you get free from the things holding you back in life!
You'll pick up powerful tools that you can use straight away to reduce feelings like frustration, stress and overwhelm - and gain greater clarity, confidence and freedom in every area of your life.


WHAT IS UNLEASH YOUR FREEDOM?
Unleash Your Freedom is one of the most transformational women's seminars in Sydney.
You'll hear from passionate, heart-centred women experts on how to unleash your health, mindset, self-compassion, creativity and confidence.
Leave inspired to step more fully into your confidence and
energy and live a more aligned, authentic and fulfilling life on your own terms.

"If you want new perspectives and reasons to step out of fear and into the life you want, this is it! I loved everything about the seminar - especially the speakers, the food and connecting with awesome woman! It was amazing! " - Corinne Blight

The results of our previous events have been mind-blowing: people who have been stuck and searching find release, inspiration and new levels of passion - and experience feelings of freedom they never knew were possible!
Our vision is to help thousands more women like you unleash more of who you are.
We use the power of psychology, personal development, community, coaching and creative, fun activities.
You'll learn some the most powerful strategies for follow-through, in order to stop procrastinating and start taking action on what you really want in life.

"It was an amazing day, I am so happy to be part of it, I got out more than what I expected." – Ying Chang

WHO IS UNLEASH YOUR FREEDOM FOR?
Unleash Your Freedom is for women who are PASSIONATE about being the fullest version of themselves, achieving their dreams and creating true success (whatever that means to them).
It is for YOU if you are ready to get real about where you are right NOW, where you most WANT to be and let go of the things holding you back!
"It was definitely worth attending! Look these people up! Extremely beneficial learnings." - Maria Handberg
We have designed the whole day with loving care, to help you reflect, grow, get inspired and build community and friendship.
Unleash Your Freedom began in 2015 and the momentum is continuing to build as our fourth event is about to launch. We only hold these events twice a year - so you don't want to miss this one!

"Great learnings - I would say to all my friends Go!" - Silvia Wulf
Join our upcoming event on Sat July 1st
Earlybird Offer Expires

Midnight Sun 11th June



WE COVER 5 PILLARS OF TRANSFORMATION
Health:
Learn optimal ways to nourish your body - physically, emotionally and mentally.
Mindset:
Unlock powerful keys in your mind to help you achieve the results that you've been wanting.
Expression:
Discover how to bring more your unique best to the world and unleash greater levels of your confidence and creativity.

Compassion:
Find out new ways to build a better relationship with yourself and experience more love and compassion.
Power:
Pick up tools to help you step more fully into your power and live a truly fulfilling life - on your own terms.

"The best things were the energy and the community. It was truly inspirational." – Shivi Chhabra





WHAT YOU GET:
* Five expert speakers bringing cutting-edge, highly-valuable content including takeaways you can apply straight away
* Catered healthy, yummy lunch (with GF/DF/V options) by professional Chef, Patricia Frederick
* A gift bag packed with gorgeous goodies
* Lush pampering and relaxation
* A network of amazing, heart-centred women
* Guided meditation and relaxing movement
* A fun manual you can take home to remember the day (you will fill it with copious amounts of notes!)
* Hot and cold drinks and snacks throughout the day
* And ... gorgeous sponsored prizes to give away!
"I liked the holistic approach. It was very inspirational, uplifting and motivating" - Cathy Vasiliadis
"It was so intimate. I really enjoyed the quality of speakers. It's a great day to celebrate women
and their achievements. It helped me take time out for myself and learn" - Fatema Khanbhai



SPEAKERS:
Kat Millar

Kat is the Founder of Unleash your Freedom. She is a transformation Coach, Speaker and qualified NLP Practitioner, passionate about personal development and helping people find more freedom and happiness.
Over the last 14 years, Kat has personally helped thousands of people achieve life-changing results in their life through her training and coaching.
Kat is an regular contributor to the Great Health Guide magazine, was a recent speaker at Filex Fitness Convention and regularly speaks and coaches on transforming your life through the power of your mind using her 7-step FREEDOM model.
Her passion is helping people achieve life-changing results and experience lasting fulfilment.


Jaimee Leigh Curtis

Jaimee is a Makeup Artist, Mentor and Passionate Personal Growth Facilitator, working with women to cultivate deep self love and build lasting self-confidence.
She has worked with over 11,000 women and consulted for brands like Nestle Confectionary, MAC Cosmetics & INIKA
Organic, combining her extensive experience working with women and her training in the personal growth space
(including working alongside Tony Robbins).
She integrates self-empowerment tools and real life experience to inspire women to cultivate deep self-love and motivate them towards the actions needed to encourage healing, transformation and lasting self-confidence.

Jessica Lee
Jessica is a speaker, writer and business consultant and the owner of The Spark Effect.
Jessica is passionate about sharing neuroscience-based strategies to help individuals to better use their brains to reduce overwhelm and stress, while increasing productivity, creative problem solving, purpose and wellbeing. Her mission is personal after a seven-year battle to recover from a chronic illness as a result of severe burnout.
Jessica has written for Australia's leading wellness and mindset magazines including, The Sunday Telegraph's Body and Soul, WellBeing, Australian Yoga Life and Make The World Move. She has also worked with corporations such as Commonwealth Bank, Blackmores and Curves.


Jae Schaefer
Jae is a speaker, writer and certified life coach who equips people with the knowledge, skills and confidence they need to be leaders in their chosen spheres.
Jae is a truth seeker, eternal optimist, sun worshipper and ex-party girl who is wildly passionate about awakening game-changers to discover their purpose and step into the life they were born to live.
Through speaking tours, weekly blog posts, 1:1 coaching and her ebook 'What am I Doing with my Life?', Jae helps people tap into their hearts deepest desires, unearth their purpose and ignite a spark of vision within them to follow their passion relentlessly.


*Final guest speaker to be announced soon


"I loved the topics, the speakers, the venue, the food, the great energy and how Kat was as a speaker, living her passion and speaking with heart and vulnerability." - Sarah Roebuck

Join our upcoming event on Sat July 1st
Earlybird Offer Expires

Midnight Sun 11th June

Unleash your Freedom is an inspiring day of learning and fun - and you'll take away powerful tools and resources to help you create the health and happiness you desire.
You will definitely walk out of the doors feeling different!


"There was such a welcoming atmosphere, I felt very looked after" - Penny Dalton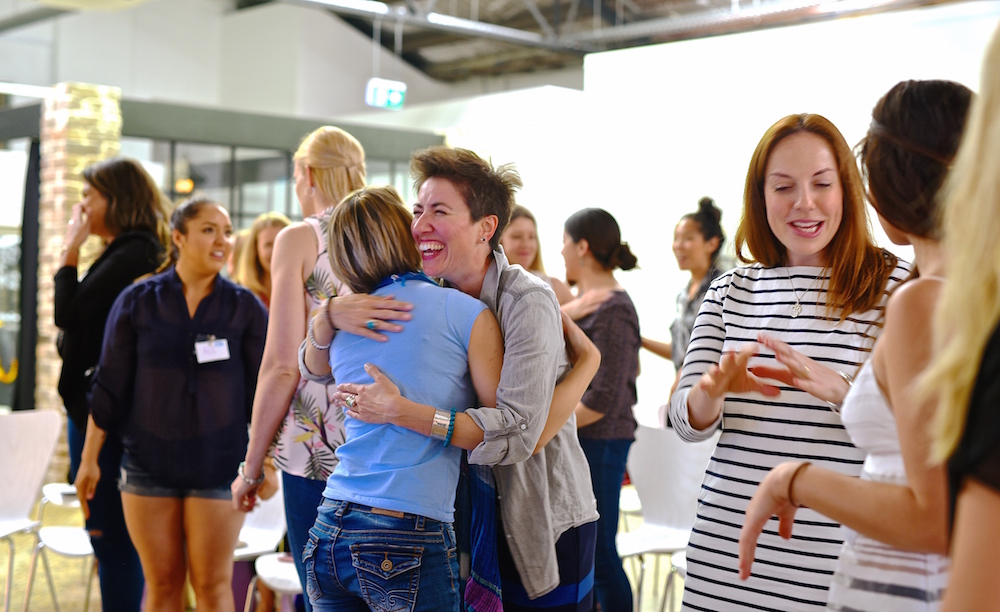 "It was a wonderful day full of uplifting energy. I loved hearing all the women's stories and seeing how they've overcome hardship. Amazing, positive energy." - Joanna Mohr


Don't wait for your life to pass you by: now is the time to make a change!
You CAN be free in your body, mind and soul.
You CAN have the health that you want in every area - physically, emotionally, spiritually and mentally and be fully empowered to live a life you love!

Join our upcoming event on Sat July 1st
Earlybird Offer Expires

Midnight Sun 11th June
We can't wait to see you!
Kat Millar and the Unleash your Freedom team xx


P.S. Remember to invite your girlfriends to join you!
Please share with them using this link:
https://katmillar.lpages.co/unleashyourfreedom/