About this Event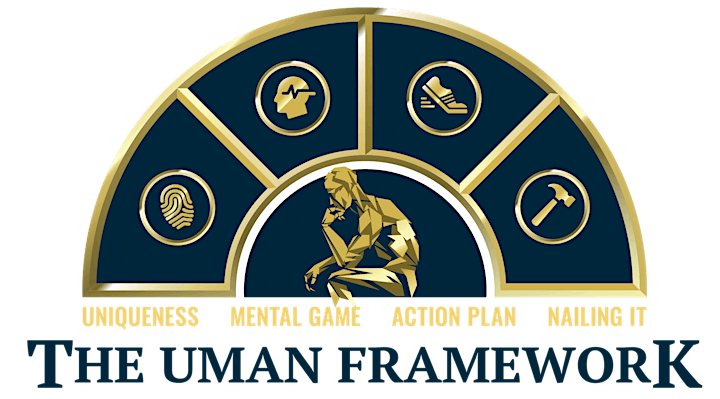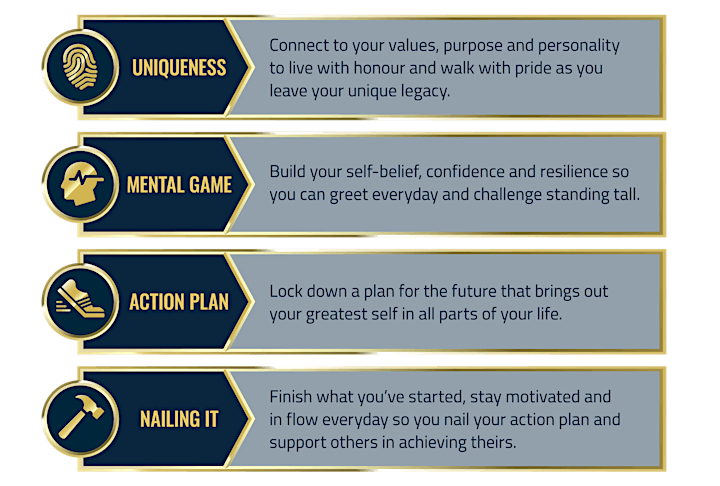 Legends,
Welcome to the 3rd Annual Universal Man weekend.
Together we'll come together over a two of days/nights to build ourselves physically, mentally, socially and spiritually with out annual theme this year being:
"Principles and Standards of Universal Men"
Format
– The Weekend is about refining your foundations for being your greatest self. We will review the the UMAN framework and what it means to be a Universal Man in your own unique way
- Together we'll work on our personal visions, values, goals, strategies and key relationships required for us to grow to a new level of thinking and operating. We'll also look at some of our own blockers that might be holding us back like beliefs, confidence etc.
- You will be placed into a small group with an experienced leader for break away chats
– We hold around 6 sessions to introduce a framework with Grego and Pricey and then break into your groups to discuss the content, share ideas, the framework and build your personal action plans to take back to the real world.
– All conversation and session are completely confidential. Chatham house rules apply. You don't need to share anything if you don't want. Engage in a way that suits you.
 – There'll also be plenty of spare time, a couple of beers (but not fifty) in the evenings and a few challenges and a hit of cricket or something to have a let off some steam as well
– This isn't about getting naked, baring your soul etc. You won't need to have ever done any sort of personal development before. The sessions are designed to push each of you regardless of your exposure to this kind of event.
In the end this is a bunch of good men, that want to be better men and have other blokes ask good questions, raise the bar and support each other. If that's you then get along.
Note – Universal Man is a not-for-profit organisation
Guest Speaker
This year we are honoured to have our first guest speaker, Daniel Herbert, Wallaby and QLD Reds legend. Dan will talk about personal standards and what it means to apply excellence in our everyday lives. He will discuss how he keeps his standards, what happens when he drops them, his most valuable standards and the ones he finds hardest.
Dates
Friday 2nd October 2020: 3pm to Sunday 4th October 1pm so you can get home for some time with your families.
Price
$200 / man which goes to the venue for lodging, expenses for printing, running the Universal Man podcast etc and a small fee to Grego and Pricey for their work. Uni Students are free. If you're battling to find the money contact us and we'll arrange a ticket. 
Food & Drinks
The groups will take turns preparing and cleaning meals. We all pitch in. This is a simple site with no catering or cleaning team. The groups will bring the food in advance for their meals that they'll prepare for the whole group. There will be no time to go to the local town to get it. Bring it with you on the Friday.
Drinks - BYO. There is limited fridge space. If you want to keep something cold bring an esky and plenty of ice.  
Accommodation
Is a simple school ground facility with dorms, enclosed showering facilities, loads of open space etc. It is donated to us and we respect that enormously. Together we have to clean it before we leave. BRING EAR PLUGS.