Description
The George Institute for Global Health invites you to attend the upcoming seminar 'Universal Health Coverage', with the World Bank.
This March, Daniel Cotlear, Lead Economist at the World Bank's Health and Nutrition Global Practice joins The George Institute for Global Health as part of our new seminar series running over the coming months. In this first seminar, Daniel will be discussing Universal Health Coverage and its implementation policies around the world. The respondents kicking off discussion will be Dr Virginia Wiseman of the London School of Hygiene & Tropical Medicine and Associate Professor Joel Negin from the University of Sydney. Please arrive at 2.45pm for 3pm start.
About the World Bank's UNICO series: The World Bank's UHC Studies Series "UNICO" assembles case study evidence on health reforms and policies that are driving the expansion of quality health services to poor and low-income populations, while also striving to improve efficiency.
Since 2013, the Study Series has documented UHC reform programs in 40 countries, with a combined population of 2.6 billion people. The case studies employ a standardised approach aimed at understanding the tools, policies, instruments and institutions, used to expand health coverage across three dimensions: population, health services and affordability.

About our speakers:
Daniel Cotlear - Lead Economist, the World Bank's Health and Nutrition Global Practice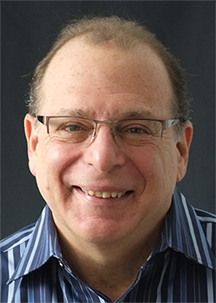 Daniel Cotlear is Lead Economist with the World Bank's Health and Nutrition Global Practice and supports countries implementing policies to advance Universal Health Coverage, working on topics of population ageing. He is manager and chief editor of the World Bank's Universal Health Coverage Study Series, which has published 40 country case studies analyzing how policy-makers in low-and middle-income countries are implementing UHC. His recent publications include: (i) a synthesis of the findings from the initial round of studies (Going Universal: How 24 Developing countries are implementing UHC reforms from the Bottom up); (ii) a map of UHC health financing policies in 46 African Countries; and (iii) a book on the impact of population ageing in Latin America. He holds a D.Phil. from Oxford University, and a BA from the Catholic University of Peru.
Dr Virginia Wiseman - Associate Professor of Health Economics, London School of Hygiene & Tropical Medicine, UNSW Sydney, Co-Editor of Health Policy and Planning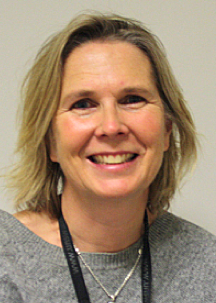 Dr Wiseman has 20 years' experience as a health economist conducting research on health systems financing and delivery in low and middle income countries. Her research focuses on 2 themes (i) health systems financing and (ii) the evaluation of complex interventions. She currently has 4 large studies to assess equity in health systems financing in Cambodia, Fiji, Timor Leste and Indonesia. Her most recent evaluation of financing reforms for universal health coverage in Indonesia - funded by the Wellcome Trust/DFID/MRC and involving partners from the University of Indonesia, London School of Hygiene and Tropical Medicine and the University of New South Wales - will inform the development of the largest single payer health system in the world.
Associate Professor Joel Negin - Head of School, Associate Professor of International Public Health, School of Public Health, University of Sydney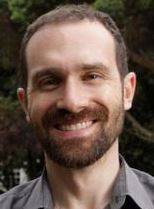 Associate Professor Joel Negin is the Head of School of Australia's first and largest School of Public Health. His research focuses on health system strengthening in resource-limited settings with a particular focus on infectious disease as well as ageing populations. Joel is a leading commentator in the Australian aid and development policy arena. He has lived and worked throughout Africa on research and projects with African governments, UN agencies and NGOs and currently maintains research projects in Vietnam, Fiji, Indonesia and Uganda.