Event Information
Refund Policy
Refunds up to 30 days before event
Description
UnitingCare Australia looks forward to welcoming you to the 2018 Leaders Forum.
While each agency, organisation and mission is grounded in its own Synod and the local community, we experience national challenges together. Collectively, we are also united by a shared history within the Uniting Church, with shared values and shared convictions.
The theme for this year's Leaders Forum, on 19 and 20 November 2018 is "Expressing our national self in the current context - An opportunity to contribute and collaborate."

The conference agenda will be released shortly.
Location:
19/11/2018
4:00pm: UnitingCare Australia Office, Level 3/42 Macquarie Street, Barton

6:30pm: Dinner at The National Press Club 16 National Circuit, Barton
20/11/2018
7:30am: Buffet Breakfast National Museum of Australia, Lawson Cresent, Acton
9:00am: A day of speakers, discussion and workshopping.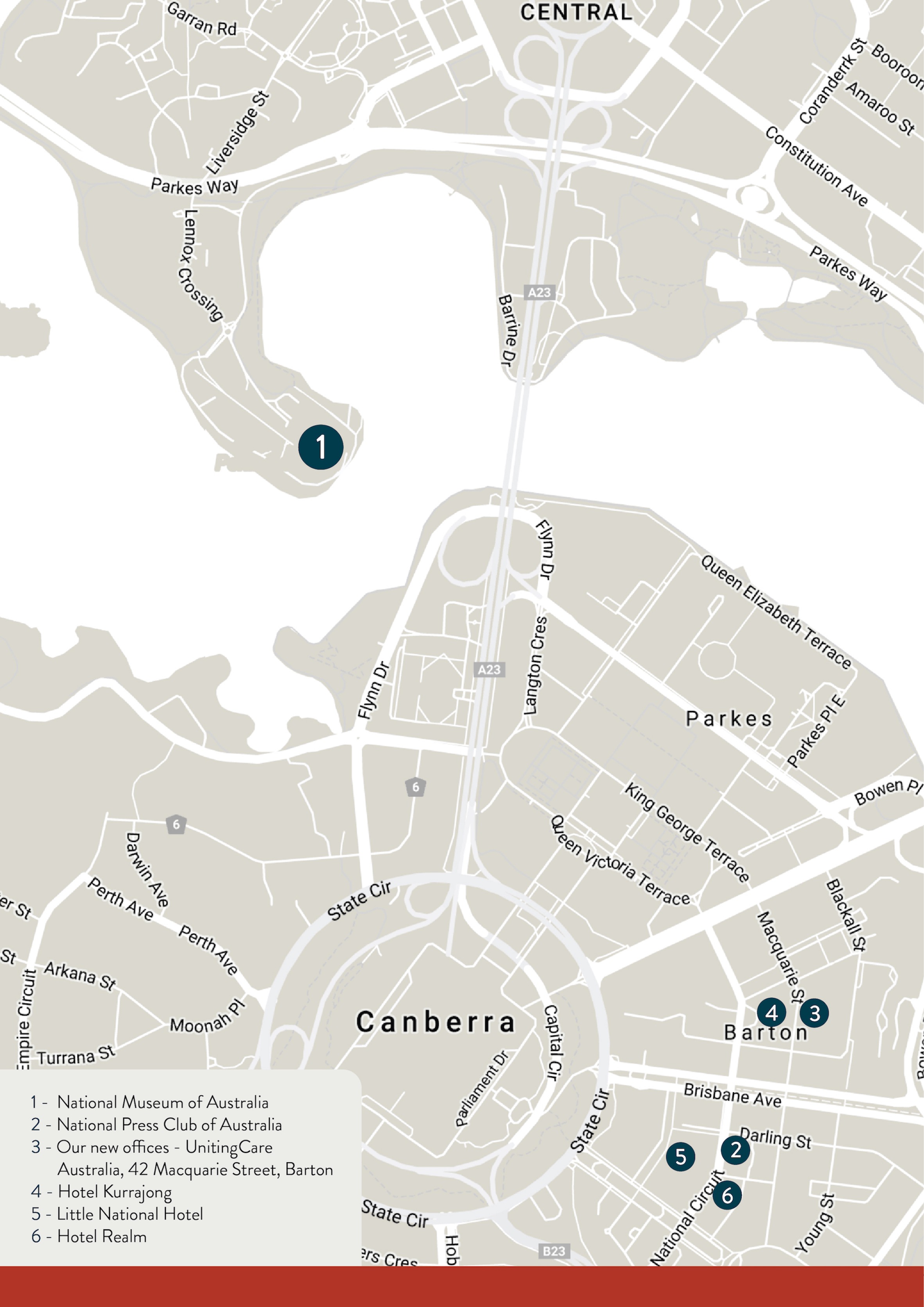 Refund Policy
Refunds up to 30 days before event